Super Mario Maker adds new Undodog costume and Event Course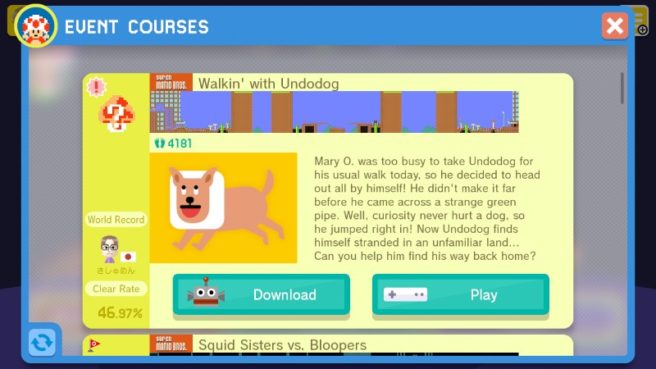 It's been quite while since Super Mario Maker received a new costume and Event Course, but Nintendo just added in some new content a little while ago. Players can unlock Undodog after completing the "Walkin' with Undodog" level.
Here's an overview of the course:
"Mary O. was too busy to take Undodog for his usual walk today, so he decided to head out all by himself! He didn't make it far before he came across a strange green pipe. Well, curiosity never hurt a dog, so he jumped right in! Now Undodog finds himself stranded in an unfamiliar land… Can you help him find his way back home?"
Thanks to najDanGer for the tip.
Leave a Reply