Super Mario Odyssey adds Santa Hat & Santa Outfit, 8-Bit Mario Cap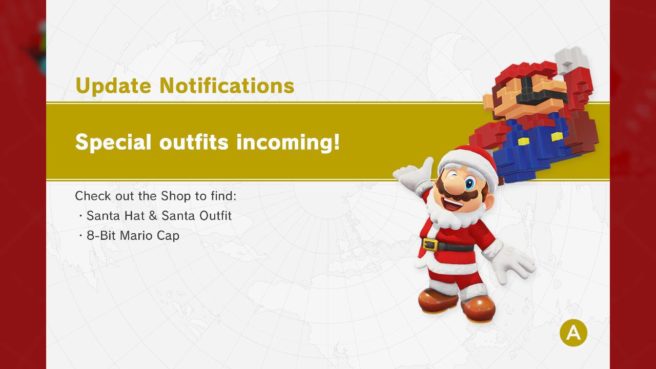 Super Mario Odyssey has added in two more costumes – ones that we admittedly forgotten about previously when they were datamined.
As we approach Christmas, players can pick up the Santa hat and outfit. The two cost 500 coins and 1,000 coins respectively.
Also available is the 8-Bit Mario Cap. At a hefty 9,999 coins, Mario and Cappy will both be given an 8-bit makeover.
Leave a Reply