Super Mario Party studio NDcube confirmed as dev for Clubhouse Games: 51 Worldwide Classics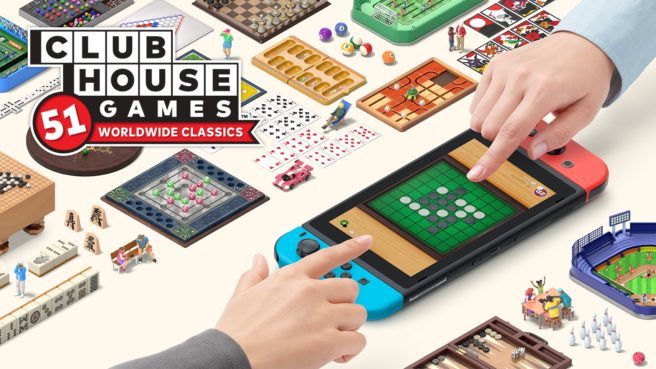 When Nintendo announced Clubhouse Games: 51 Worldwide Classics back in March, there was some speculation that Super Mario Party developer NDcube was working on the project. However, Nintendo never actually confirmed that information. But now that the game is out and we're able to see the credits, we can officially say that NDcube is primarily behind the new Switch release.
For one thing, the company is very clearly listed towards the end of the credits. Additionally, many of the key developers from Super Mario Party returned for Clubhouse Games.
We have a look at the top staff positions listed in the credits below. You'll notice that most employees carried over similar roles from Super Mario Party.
Director
Atsushi Nakao (Super Mario Party design director)
Design director
Takaki Kobayashi (Super Mario Party design director)
Makoto Eguchi (Super Mario Party game design)
Yuya Rokuyama (Super Mario Party game design)
Hiroyuki Seki (Super Mario Party game design)
Ryo Yokomizo (Super Mario Party game design)
Game design
Kunio Asahara (Super Mario Party game design)
Yukako Kawauchi (Super Mario Party game design)
Masafumi Ojika (Super Mario Party game design)
Yasuki Toyosawa (not involved with Super Mario Party)
Takayuki Ide (not involved with Super Mario Party)
Akihito Sato (not involved with Super Mario Party)
Chief program director
Tadao Shoyama (Super Mario Party program)
Program directors
Akira Matsumoto (Super Mario Party program director)
Atsushi Hamada (Super Mario Party program)
Chief art director
Takahiro Karino (Super Mario Party chief art director)
Art directors
Hidenobu Sasaki (not involved with Super Mario Party)
Ryoichi Okayama (Super Mario Party art)
Chief sound director
Ichiro Shimakura (Super Mario Party chief sound director)
Sound director
Yuhki Mori (Super Mario Party sound director)
Music director
Chamy Ishi (Super Mario Party music director)
Music
Toshiki Aida (Super Mario Party music)
Leave a Reply