Super Meat Boy Forever dev ported the game to Switch in a couple of days, says Nintendo is really pushing indies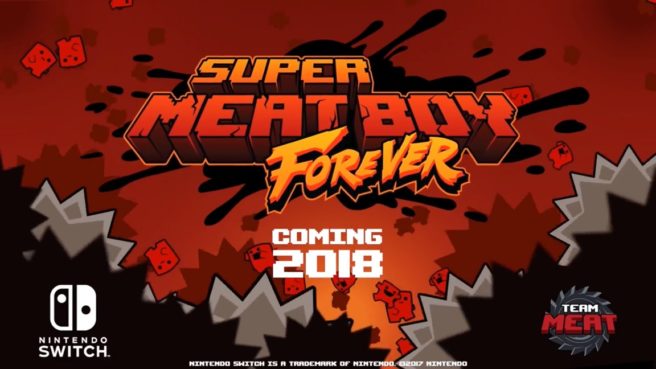 Nintendo has shown a clear commitment towards indie developers since the beginning of Switch's lifecycle. We've seen two dedicated indie presentations and a notable presence at PAX West to put a spotlight on some of the smaller – yet still very important – games coming to Nintendo's console.
Many indies have expressed interest in Switch since Nintendo seems to be doing almost everything right. From the support for certain tech like Unreal Engine 4 and Unity to promoting, the company is trying its best to put indies in a position to succeed.
One developer who seems to be impressed with Nintendo's efforts is Tommy Refenes. Although Refenes missed out on Wii U, he told Game Informer last month that Nintendo's leap ahead from Wii development tools are "night and day."
"I ported [Super Meat Boy Forever] in like two days – from nothing to working in two days. Microsoft used to always be the people with the crazy good tools because they make Windows, so of course they're going to have good stuff, but Switch's tools… I'm legitimately surprised by how well-thought-out everything was."
Refenes also appears to be pleased with the way in which Nintendo is promoting indies. In fact, he feels that Nintendo is overtaking Sony in terms of promotion.
Refenes said:
"It used to be Sony was the one that was pushing the indie devs so much. I think Nintendo is pushing harder than Sony is now. […] I think right now they're just offering more exposure."
Leave a Reply