Super Nintendo World is hiding a few Easter eggs, including an autograph from Shigeru Miyamoto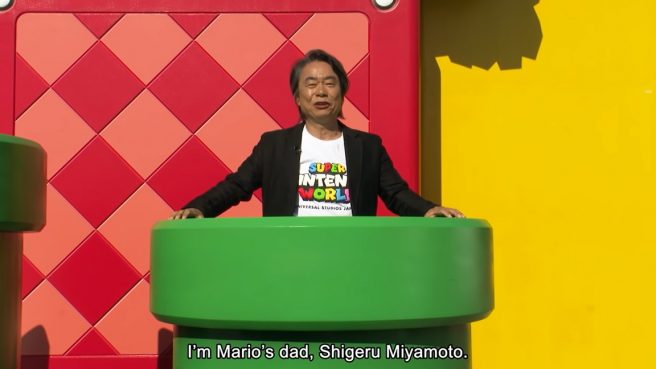 If you happen to stop by Super Nintendo World at Universal Studios Japan, you may come across a little Easter egg from Mario creator Shigeru Miyamoto. The theme park's Mario Kart ride has a huge painting of Bowser, and Miyamoto himself signed the piece.
Tom Geraghty, senior director of technology and innovation for Universal Creative, shared the backstory of how the autograph happened during a recent press event. As relayed by GameSpot:
"We're walking Koopa's castle in Japan, and there's this big portrait of Bowser that he's had installed of himself–because he has a healthy sense of self–at the end of the hall. And it's not signed because it's just a portrait or a prop or whatever. And we said, 'Miyamoto-san, there's no artist signature there.' So we handed him a Sharpie and he signed it right then and there. Then we came back and clear-coated it. So you'll find his signature on the artwork in the land which is a special moment for us."
Super Nintendo World has other Easter eggs as well. These include hidden Pikmin characters as well as release dates for certain notable Nintendo games that have been etched into the pavement surrounding the entrance of the area.
Leave a Reply