Super Nintendo World's Donkey Kong expansion planned for 2024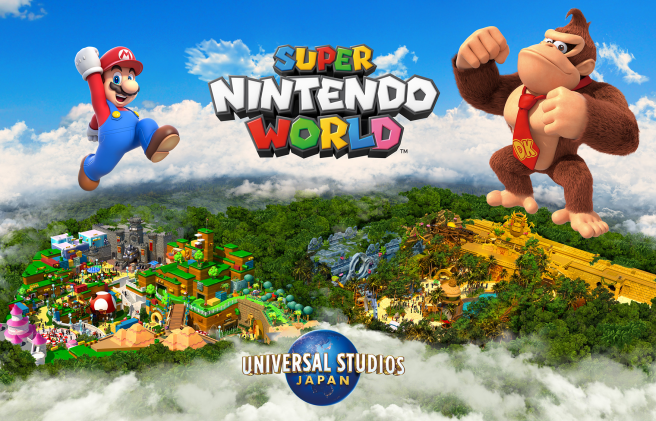 A new lush jungle area will be added to Super Nintendo World with a 2024 release goal. Along with this expansion comes a new Donkey Kong-themed roller coaster attraction, as well as new places to eat and shop. It is not known at this time if the new attractions will make use of Augmented Reality, the magnetic wristband peripheral, or have any connectivity with the Nintendo Switch. Notably, the AR features have worked well for the Mario Kart attraction, and we will provide more details as they are revealed.
The overall area of Super Nintendo World will be around 1.7 times the size of the original floor plan, with enough attractions so that not only those who have played the "Donkey Kong" series can enjoy it, but all guests will find something to love. The goal is to maintain the excitement of Super Nintendo World so that guests continue to see it as an essential experience as part of their trip to the park. The graphic below is a small map of the planned expansion, showing where the additional elements will be constructed. With a small section of open area left over, it begs the question — will Super Nintendo World see more expansions in the future?
Leave a Reply