Super Smash Bros. Ultimate to reveal next DLC fighter on October 1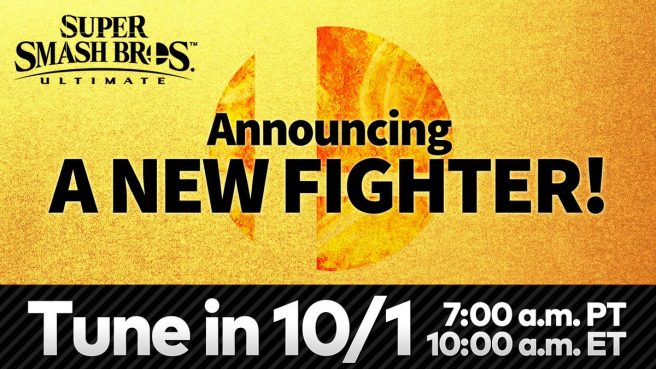 Nintendo will reveal the next DLC character for Super Smash Bros. Ultimate tomorrow, October 1, the company has announced. The presentation will be about three minutes long, and will be followed by a brief message from director Masahiro Sakurai.
Expect the broadcast to go live at the following times:
– 7 AM PT
– 10 AM ET
– 3 PM in the UK
– 4 PM in Europe
You can watch the presentation as it happens below.
Leave a Reply