Survey shows 50% increase in Wii U purchase intent following E3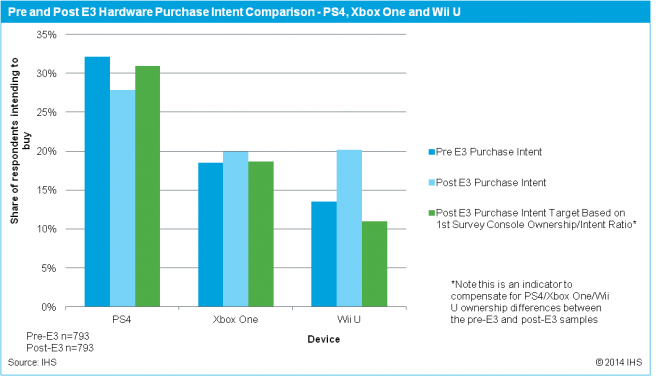 IHS and Gamer Network recently conducted a survey of pre and post E3 hardware purchase intent.
For Wii U, following Nintendo's showing, interest in the console seemed to grow significantly. Wii U purchase intent rose by 50 percent over the course of E3, according to GamesIndustry.
The same survey also revealed that 89 percent of Wii U owners intend to purchase the new Zelda game when it arrives next year.
Leave a Reply