Survival exploration adventure game Ankora: Lost Days announced for Switch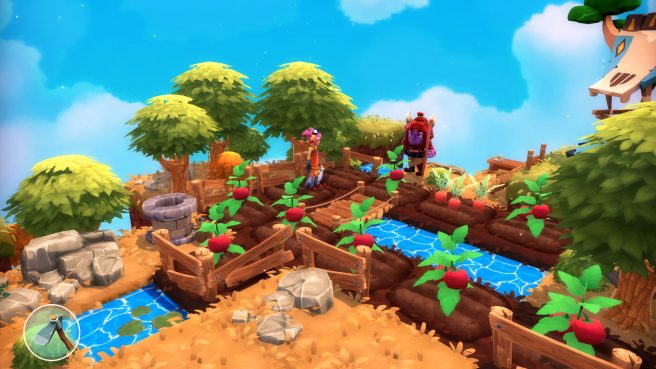 Chibig, the studio behind Deiland and Summer in Mara, today announced Ankora: Lost Days. The survival exploration adventure game is planned for a 2022 launch on Switch.
We have the following overview of Ankora: Lost Days from Chibig:
Ankora: Lost Days mixes terraforming, crafting and exploring mechanics in a wild planet with a colorful style. Mun must learn to overcome obstacles: rivers, lakes and waterfalls, mountains, level jumps… And many monsters. She will soon learn to make her own paths, because Ankora is a unique and changing planet.

Key Features

Mun will need to craft her own tools to collect the necessary resources for her adventure. Play at your own pace, enjoying the small details of Ankora and its inhabitants.
Use the hammer to build structures, the shovel to dig and modify the terrain and other tools to collect resources from the planet. Use the bow and the spike to survive the biomes and dangers in Ankora.
Level up with each action and learn new recipes, skills in order to improve your chances of surviving.
Visuals inspired by the Studio Ghibli films like Nausicaä of the Valley of the Wind. A modern setting in a fantasy universe.
Chibig is planning to kick off a Kickstarter for its new project on September 7. Fans can keep track of the campaign here.
Leave a Reply