Survivor: Castaway Island announced for Switch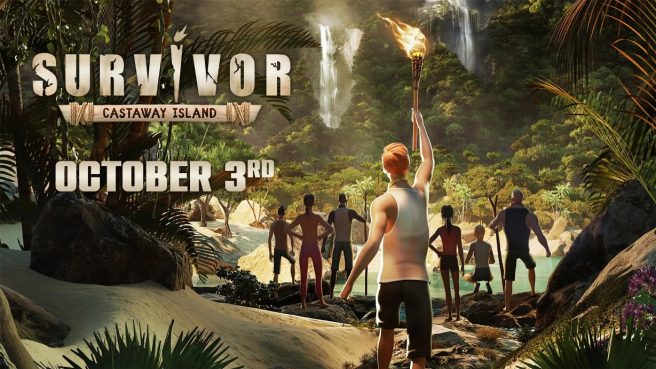 Publisher Microids and developer Magic Pocket today announced Survivor: Castaway Island, a new Switch game based on the Banijay-owned TV format. It's slated to launch on October 3, 2023.
The adventure game has players choosing from twelve adventurers and joining a tribe. It's also been mentioned: "Survive in the the untamed wilderness, test your skills in exciting challenges and play the social game of alliance and strategy."
Here's an official overview of Survivor: Castaway Island:
In Survivor: Castaway Island, be prepared to experience the ultimate test of survival! As you navigate the treacherous landscape, you'll need to rely on your survival instinct and strategy to remain in the competition. Every decision you make will be crucial to your fate. Are you cunning, strategic, and ruthless enough to outwit, outplay and outlast your opponents?

During your adventure, look for resources and form alliances with other castaways to survive, but remember that trust is hard to come by in the game of Survivor. Choose your allies wisely and watch your back for betrayals. In team or individual challenges, push yourself to the limit to avoid being voted off the island.

One wrong move, and the adventure ends. Your survival is at stake, and only the strongest will make it to the end. Do you have what it takes to be the last one standing and become the sole Survivor?
Stephane Longeard, CEO of Microids, said today: "We are pleased to announce our partnership with Banijay, a global television leader and content powerhouse. This collaboration combines our expertise in game development with their experience in creating top-notch entertainment. Our goal is to provide a unique immersive experience centered around interaction, competition, and survival. We are excited to offer players and millions of viewers worldwide an engaging adventure that lives up to their favorite show."
Banijay Brands's Lex Scott added: "Survivor is an iconic format that is known and loved by scores of fans all around the world. With its world class capabilities, Microids is a great partner for us to transform this IP into an original and innovative game that recreates the Survivor experience at home."
Find some screenshots of Survivor: Castaway Island below.
Screenshots
Leave a Reply