Switch card case added to My Nintendo in Europe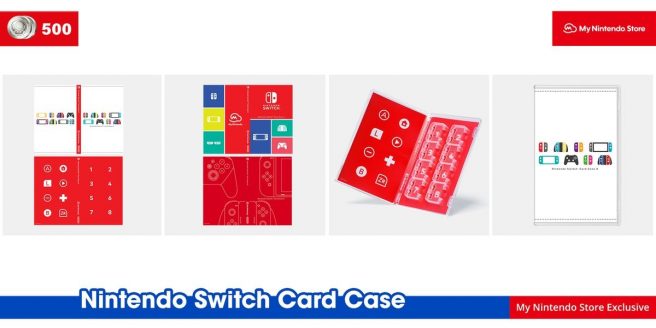 A pretty handy reward has just been added to My Nintendo in Europe, with members now able to spend their points on a Switch card case.
The case lets users store up to eight game cards at once. It comes with two different cover sheets, and you can also replace them with your favorite design. It measures in at 170mm x 105mm x 12mm. Polypropylene is listed as the used material. We can't help but be reminded of the 3DS game card case that was offered in North America through Club Nintendo many years ago.
Here's a closer look at the Switch card case with a few different photos:
If you're interested, you can redeem the reward on My Nintendo here for 500 Platinum Points. Just like other physical rewards, keep in mind that there's a shipping fee.
We'll also stress that the Switch card case has thus far only been made available in Europe. Every now and then there is crossover of rewards between regions, but we've often seen the catalog vary significantly. It's unclear if and when the case will ever reach North America, but we'll definitely give you a heads up if we see it come stateside.
Leave a Reply