Switch version of Terraria finally starting to wrap up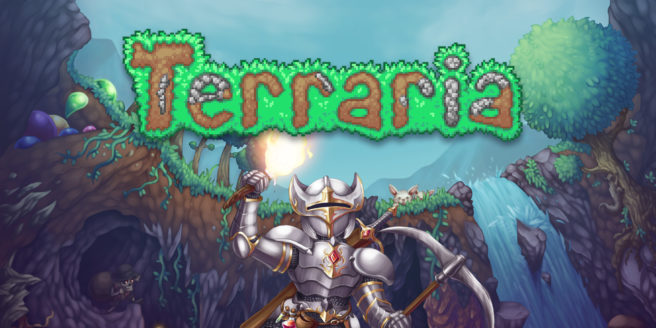 It's been a long wait for the Switch version of Terraria. Even though it was one of the first games confirmed for the system, it still has yet to be released. The good news is that things are finally starting to wrap up.
As detailed in an official update from the developer, an initial Nintendo submission process has been complete. Bugs are currently being ironed out, and thankfully, there aren't too many of them. The only tasks left to complete are "the final polish" and "QA checks".
Here's the full status update on the Switch version of Terraria:
Another month is in the books, and there's been a lot of progress going on for the Nintendo Switch version behind-the-scenes.

As we stated in a previous update, the team is working directly with Redigit and the rest of the Re-Logic team on a feedback list they've provided, and work on that is nearly complete. We anticipate there will be a bit more back and forth and tweaks made as we near a final review by Re-Logic and our QA teams.

Part of this feedback encompasses touch support refinement. There's a ton of work going on to make sure that there's a nice blend between controller and mobile-style touch input. These changes should really improve both crafting and inventory sorting.

Now, let's talk about the Switch submission process. We've completed an initial submission with Nintendo. This means that Nintendo has had the opportunity to poke and prod the build as well as provide feedback. Typically, this is referred to as a pre-check, prior to a final submission. The team is currently working through those outstanding bugs reported by Nintendo.

Without divulging too many details this went very well with a very low bug count. All that remains is the final polish, QA checks, and we're off to the races.
Thanks to Eskarik for the tip.
Leave a Reply