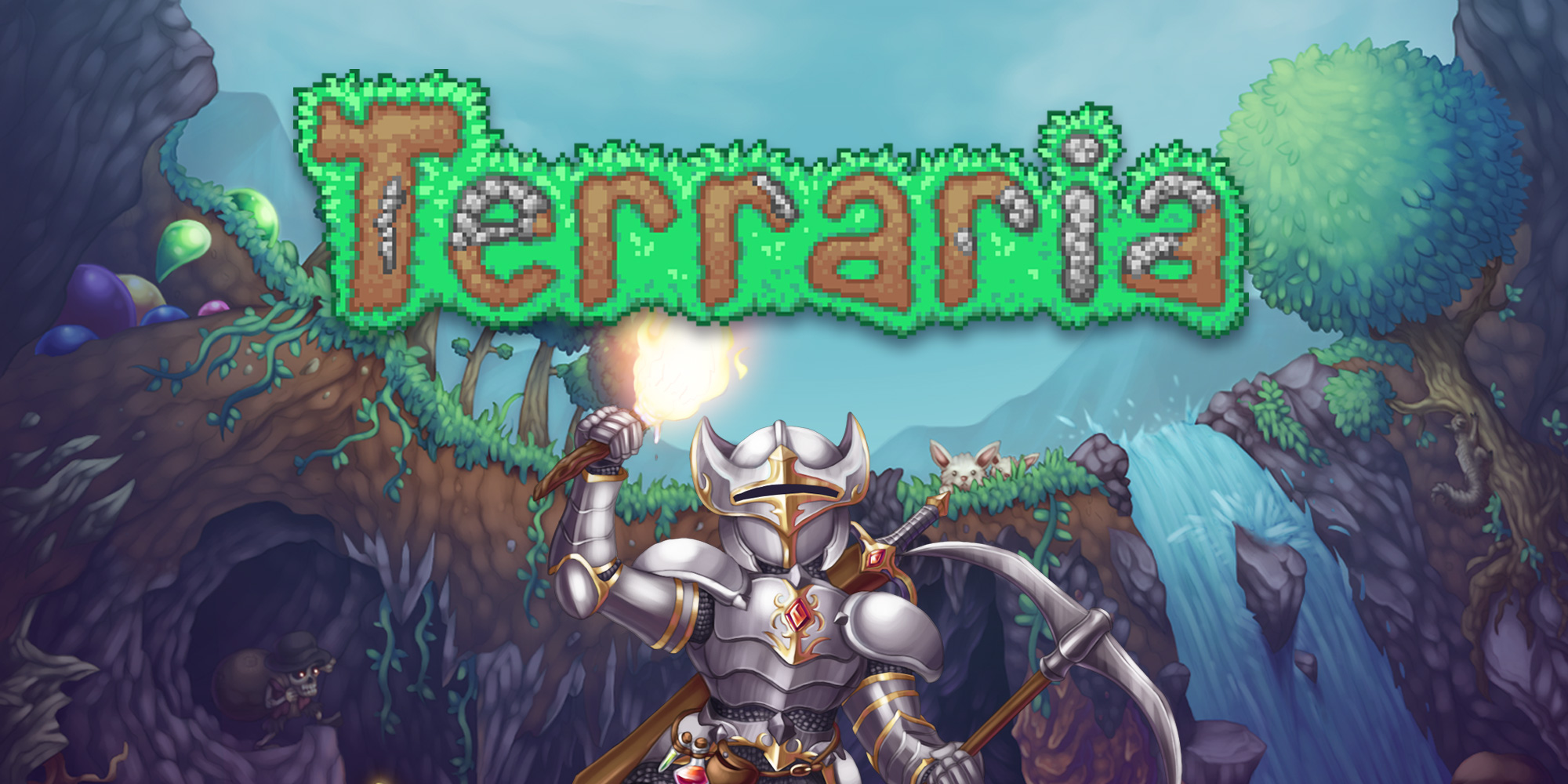 A major update for Terraria is launching on Switch today. Highlights include the additions of parties and Old One's Army, revamped desert, and more.
The full patch notes are as follows: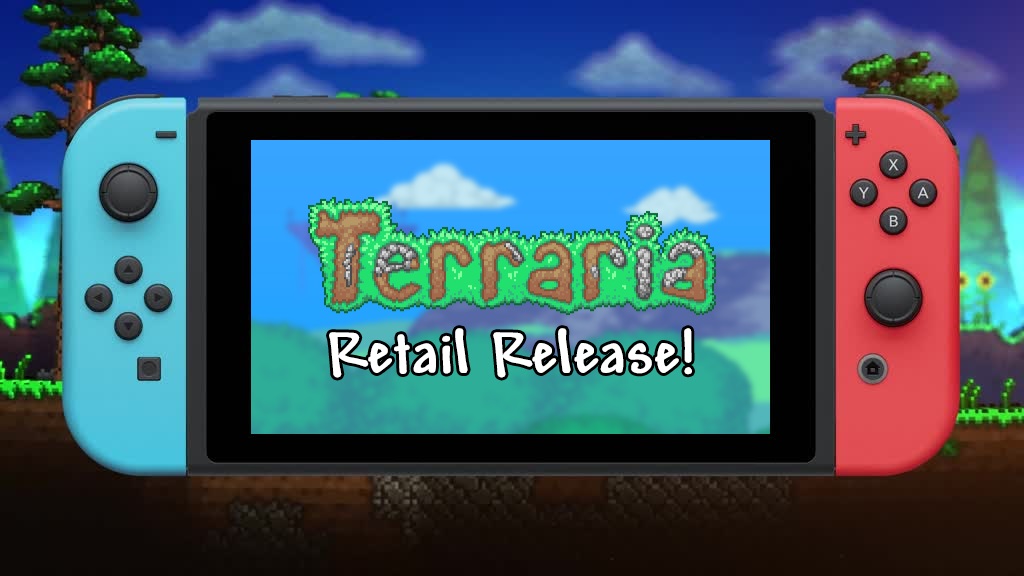 Terraria finally launched for Switch at the end of June. However, that only applied to the digital release on the eShop. We now know when the physical version will be available.
505 Games will ship Terraria on three different days in various regions. For North American fans, the physical version will be available on August 27. It will be out in the UK, France, Italy, Germany, and other European territories on August 23. Finally, it'll be August 22 for Spain, Portugal, Australia, and New Zealand.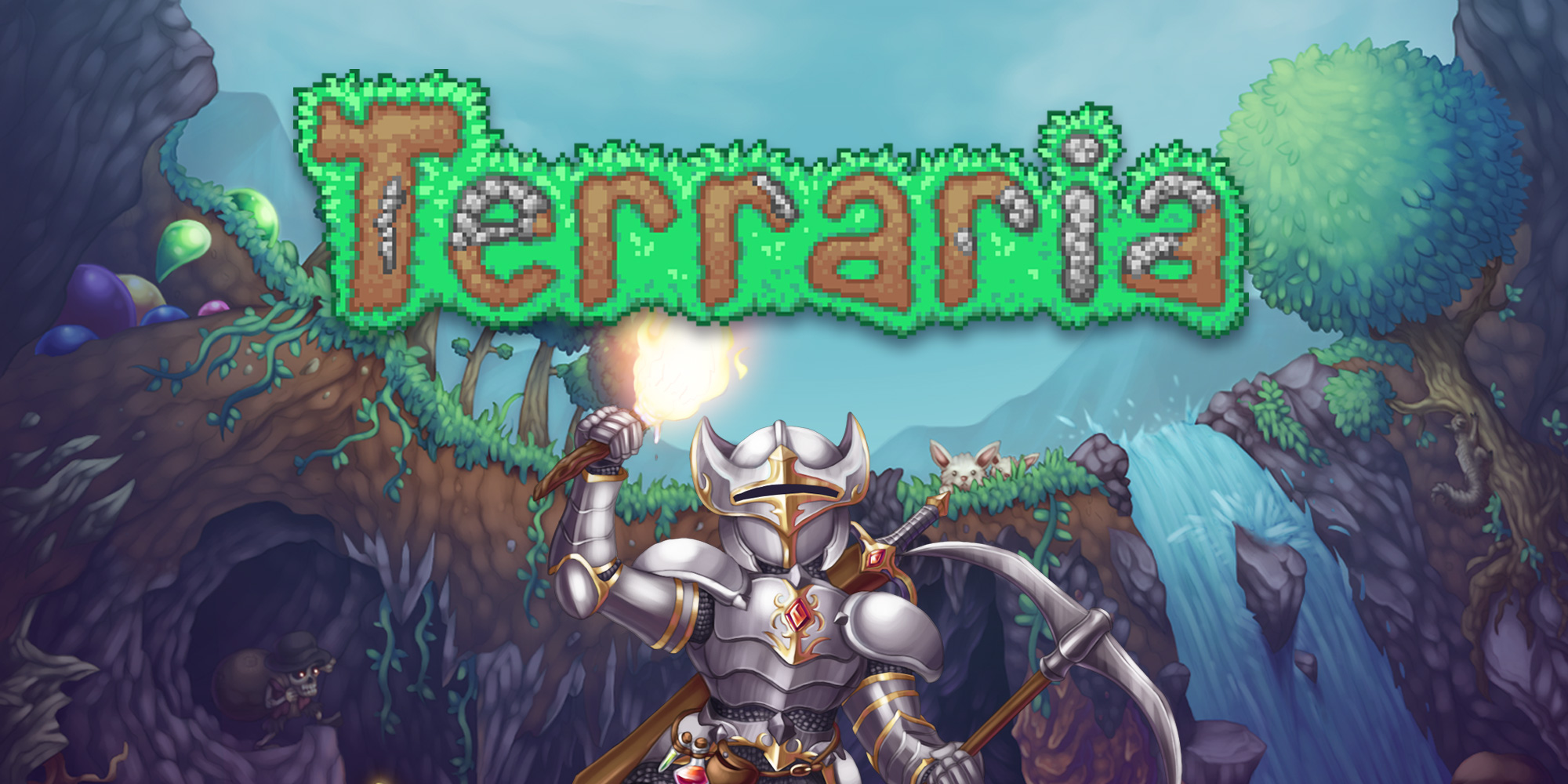 After a lengthy wait, Terraria finally made its debut on Switch today. Have a look at some gameplay footage below.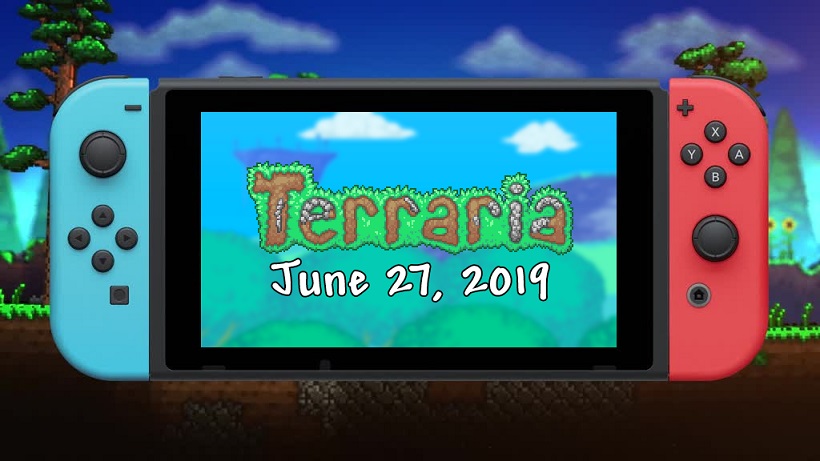 505 Games has prepared a new trailer to promote today's launch of Terraria on Switch. Check out the video below.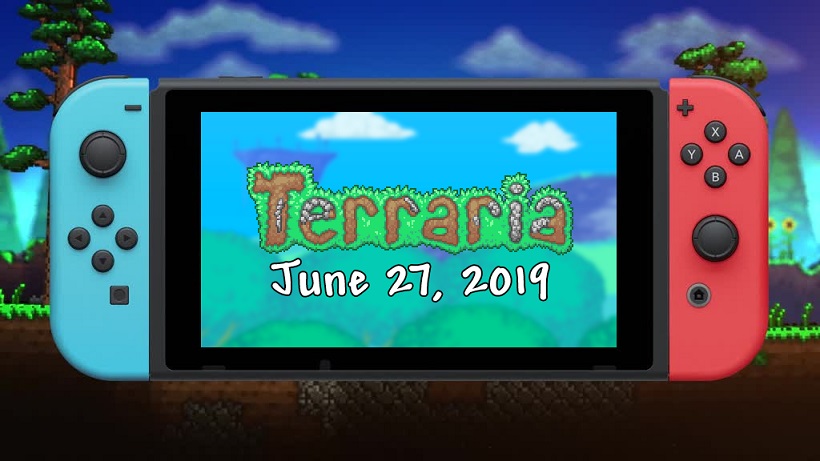 Terraria has finally been given a release date on Switch. It'll be out on the eShop starting June 27, Pipeworks Studios has announced.
Note that this week's launch only applies to the digital version. A physical version is also in the works, but it will take a bit of additional time to release. We'll let you know as soon as we have more information about the retail copy.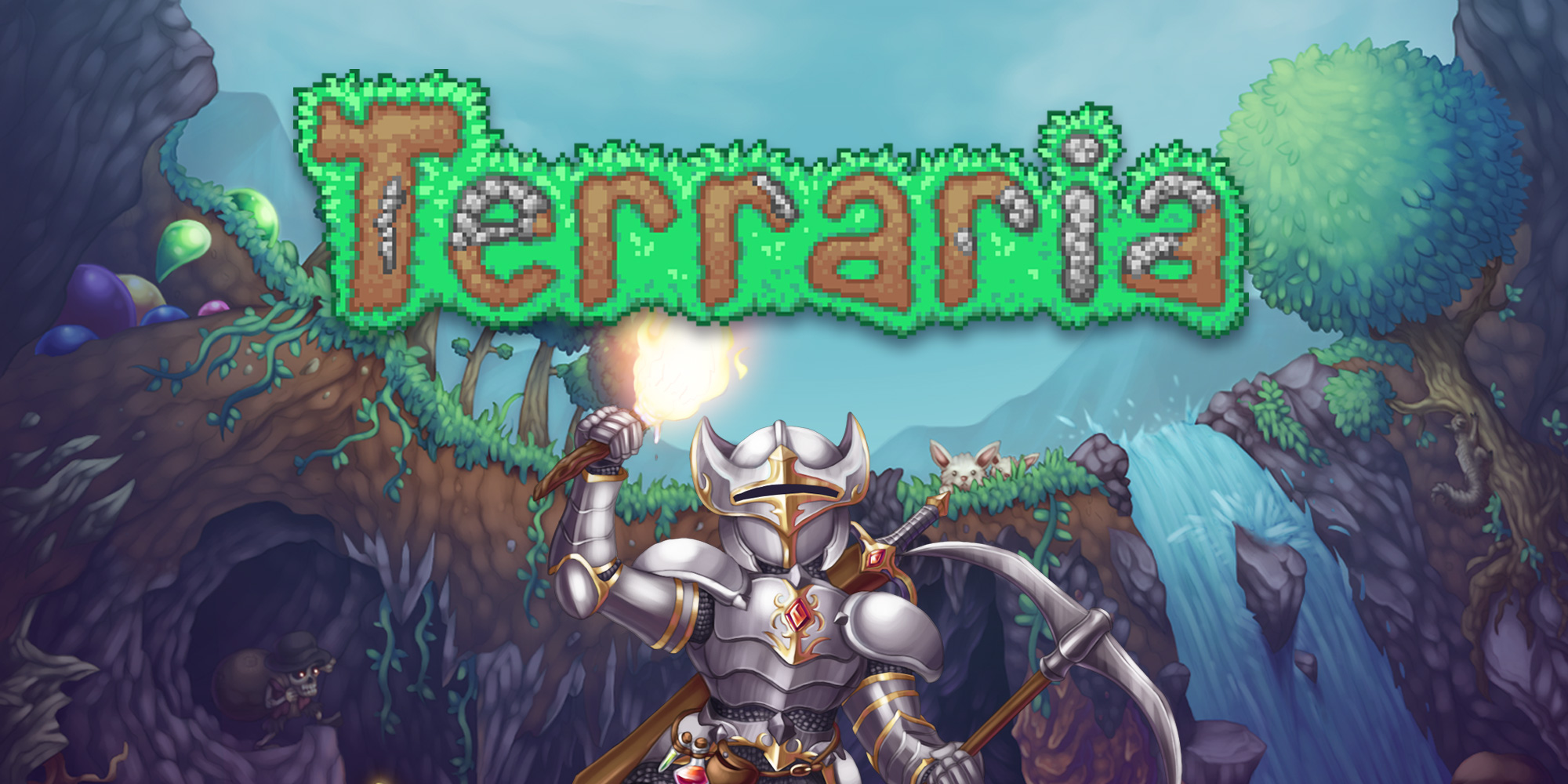 It's been a long wait for the Switch version of Terraria. Even though it was one of the first games confirmed for the system, it still has yet to be released. The good news is that things are finally starting to wrap up.
As detailed in an official update from the developer, an initial Nintendo submission process has been complete. Bugs are currently being ironed out, and thankfully, there aren't too many of them. The only tasks left to complete are "the final polish" and "QA checks".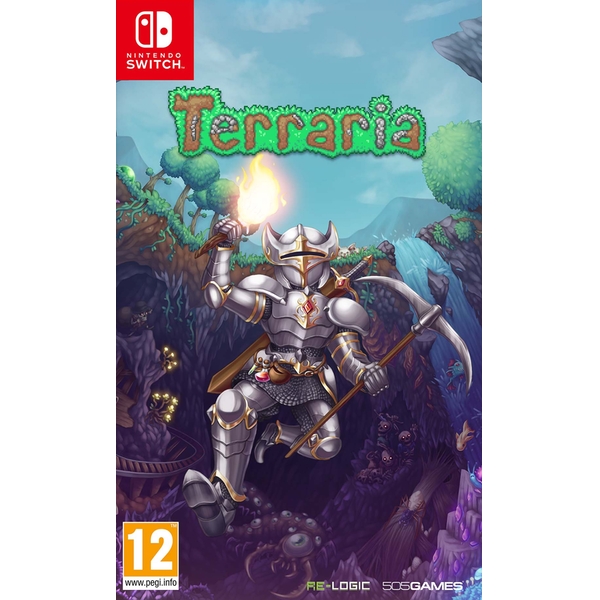 European retailer shop4megastore has posted the boxart for Terraria on Switch. Have a look at the packaging image above.
Thanks to JPSWITCHMANIA for the tip.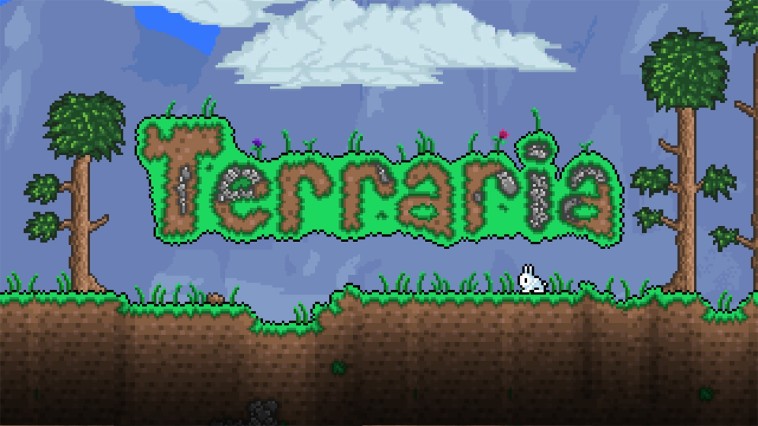 A Switch version of the hit PC game in Terraria has been in development for quite some time – it was initially announced almost two years ago, even before the Switch's launch. Since then, the game has been quietly pushed back several times; however, it seems like we might now actually be close to the game's release. An official development update on the Switch version was shared on the official Terraria forums:
The team at Pipeworks is happy to announce that we've hit a major milestone in Switch development. Our alpha build has been submitted for review, which means major gameplay systems are in-game and ready for Re-Logic to check out. Pipeworks will be focused on our beta milestone now which means bug fixes, polish, and addressing other feedback from both 505 Games & Re-Logic.

Expect Switch livestreams, feature showcases, and other forms of content to start appearing in your feeds as we get closer to beta.

The team is thrilled at the state of our alpha build and we can't wait to show you all the work that has been going on behind-the-scenes! It'll be worth the wait.
A game entering its alpha version usually means that its release isn't too far off. Hopefully we'll hear more about Terraria's Switch version soon.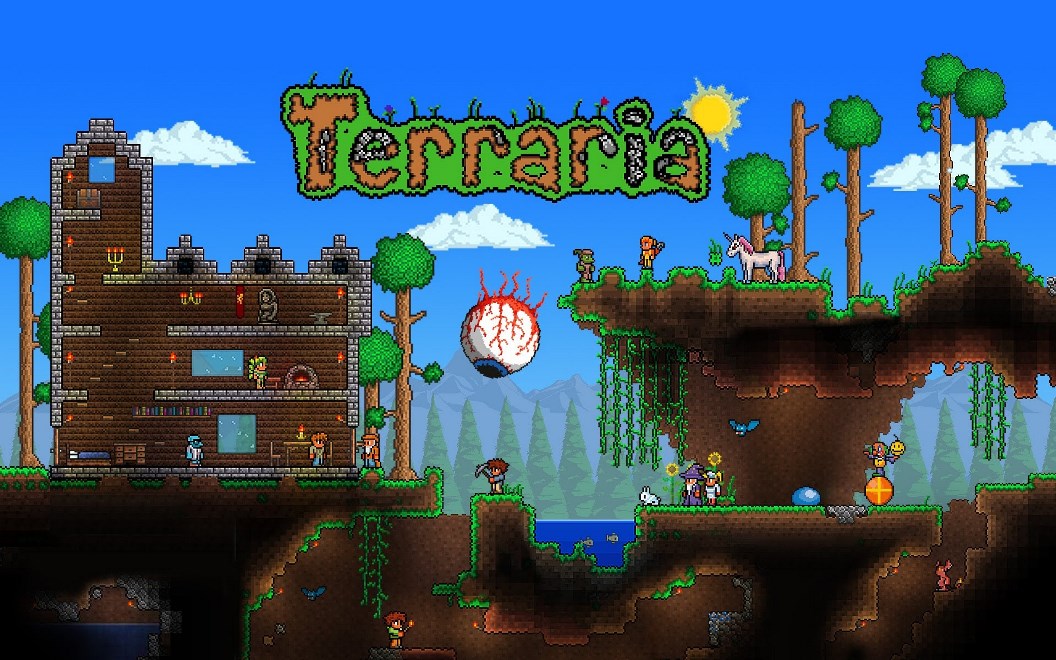 We heard from Pipeworks Studio this week that Terraria is still in the works for Switch. Interestingly, a listing for the game has now appeared on Amazon Canada. That would seem to confirm that a physical version is happening similar to 3DS and Wii U.
As for an estimated release window, Amazon Canada sadly doesn't provide anything new there. The retailer merely lists an obviously placeholder of December 31.
Terraria was originally intended for release on Switch sometime in 2017. We're without a release date, but perhaps Amazon Canada's listing is a sign that we could be seeing it sooner rather than later.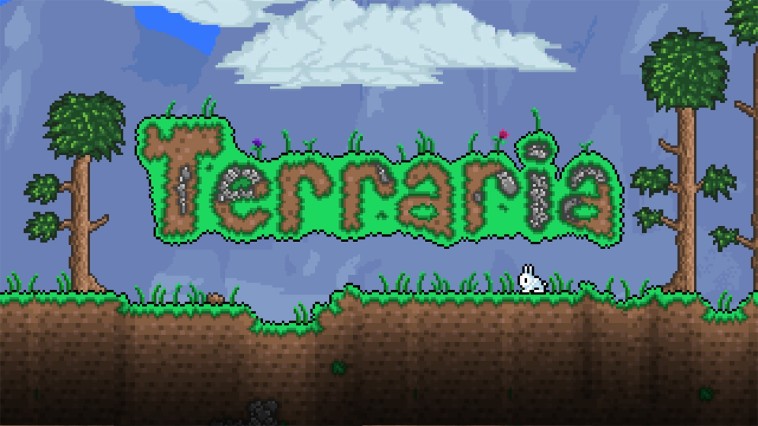 Terraria was announced for Switch a year ago. Despite that, we've barely seen any news since the initial confirmation.
While there still isn't much to report, Pipeworks says that the Switch version of Terraria is still happening. The developer relayed on Twitter:
We've haven't forgotten @Terraria_Logic players on Mobile & Switch. We're working hard, and can't wait to share news as soon as it becomes available. Stay Strong! pic.twitter.com/ftcg854VDo

— Pipeworks Studio (@pipeworks) March 29, 2018
Terraria was actually supposed to drop on Switch sometime in 2017. When we have some concrete news to share, we'll bring it to you here.