Syakomon and Miu Shinonome join Digimon Survive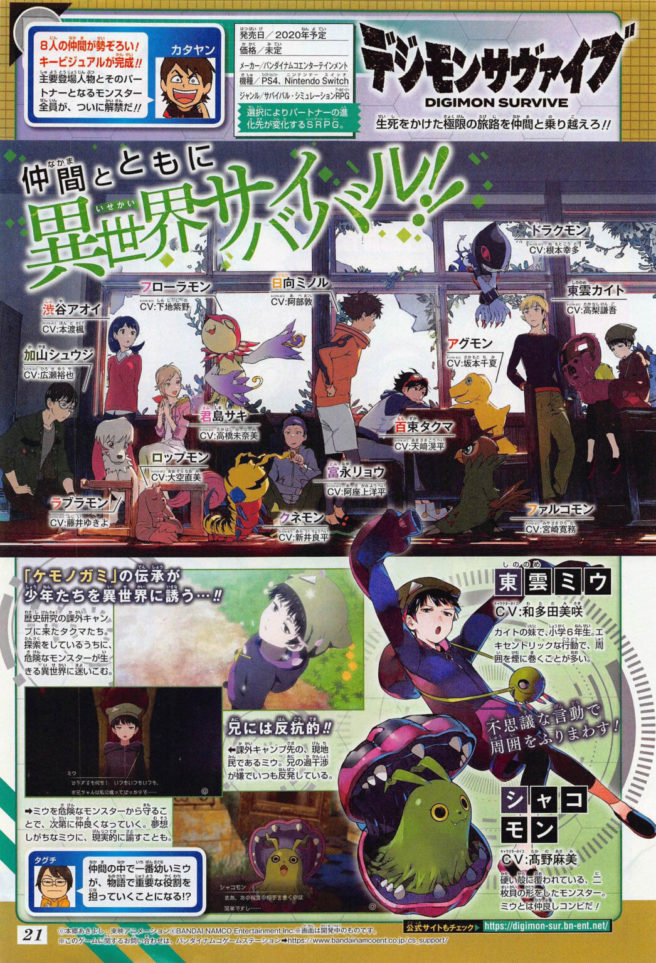 This week's Weekly Shonen Jump has revealed that two new characters, Miu Shinonome and Syakomon will be introduced in Digimon Survive.
Miu is the little sister of the previously revealed character Kaito Shononome, who is voiced by Misaki Watada. She is described as "an eccentric sixth grade student who often speaks in riddles" and "dislikes her brother's interferences and always rebels against him".
Syakomon is Miu's partner Digimon and is voiced by Asami Tanako. She is described as "a bivalve monster covered by a hard shell".
The Weekly Shonen Jump scan can be seen above.
Leave a Reply