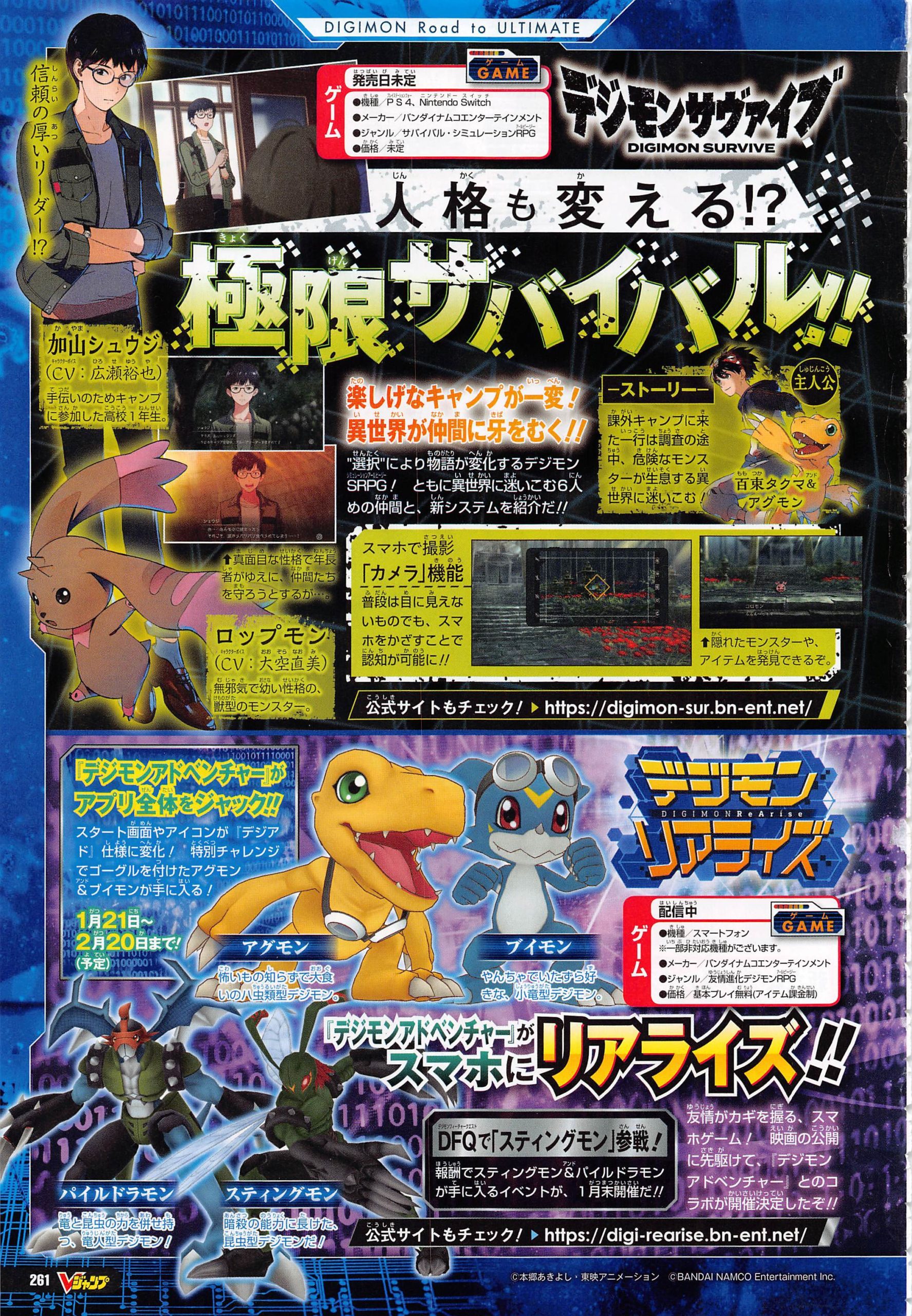 The latest issue of V-Jump provides another update on Digimon Survive. Along with characters Shuuji Kayama and Lopmon, we have a bit of news on a smartphone camera function.
Here's the full rundown: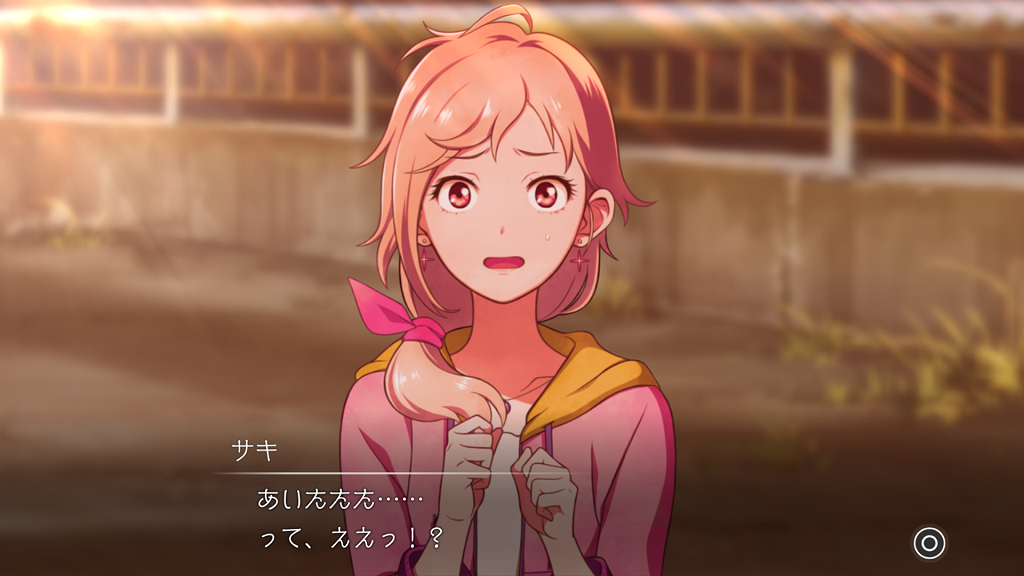 Bandai Namco has released a bunch of new information and screenshots for Digimon Survive, which we've compiled for you below (credit goes to Gematsu for the translation).
Saki Kimijima (voiced by Minami Takahoshi)

Saki is a first year student in junior high school who joins the extracurricular camp. She's honest and speaks her mind at all times, which sometimes causes her problems. Her carefree attitude and good looks may make it seem like she's popular, but none of her supposed friends joined the camp and left her alone. As such, she approaches Takuma and his friends and joins up with them. Together, they explore the off-limits shrine and end up in another world.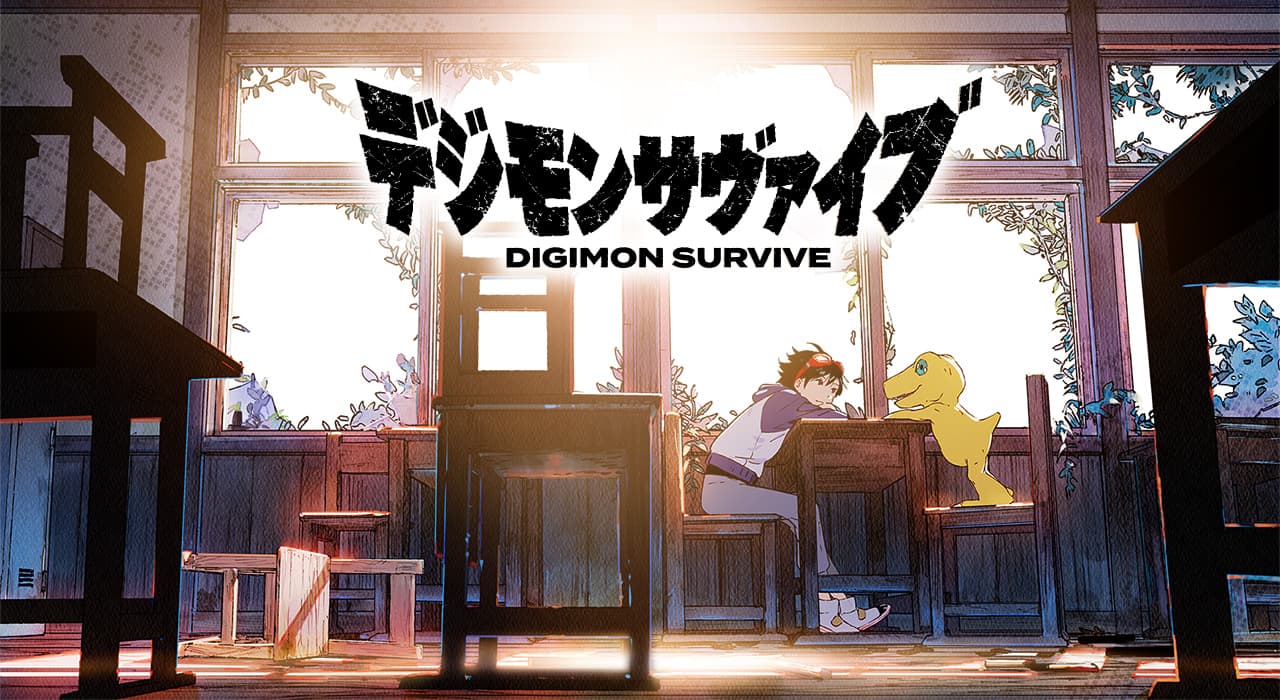 A number of screenshots have surfaced for Digimon Survive, which arrives on Switch in 2020. Find all of today's images in the gallery below.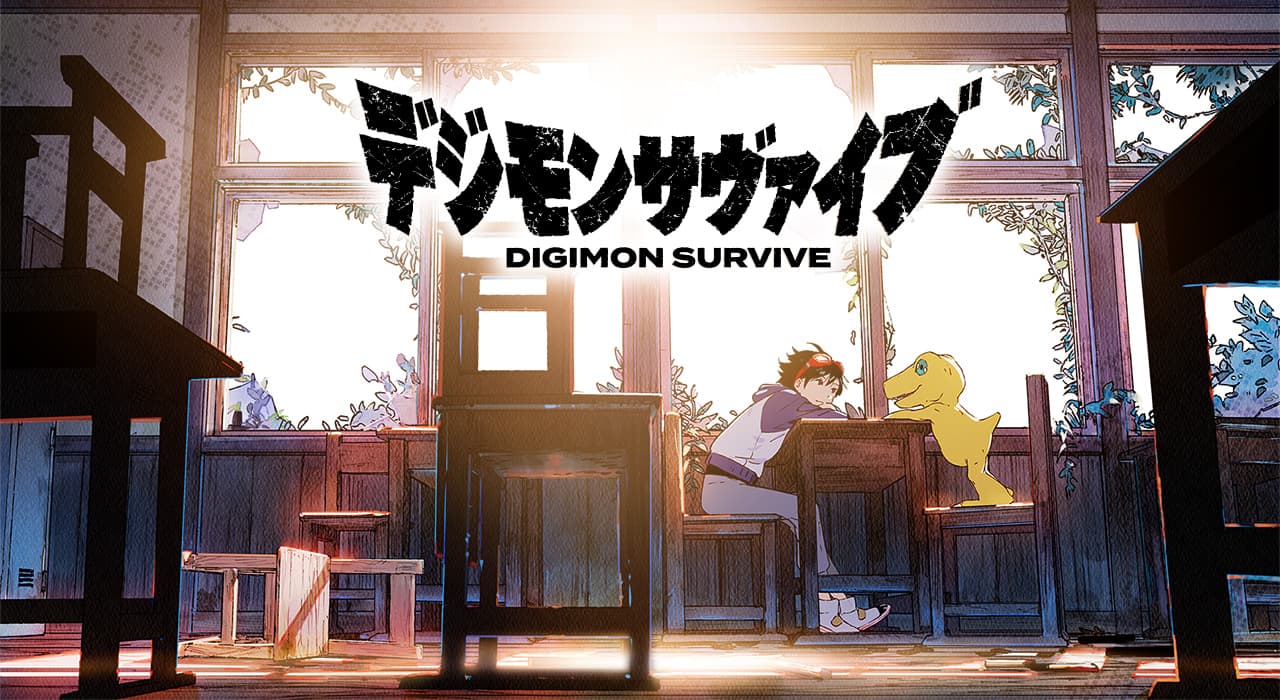 In an update to the official website, Bandai Namco has released details for characters Ryou Tominaga and Kunemon. You can take a look at the new story details and character information, as well as screenshots, after the break.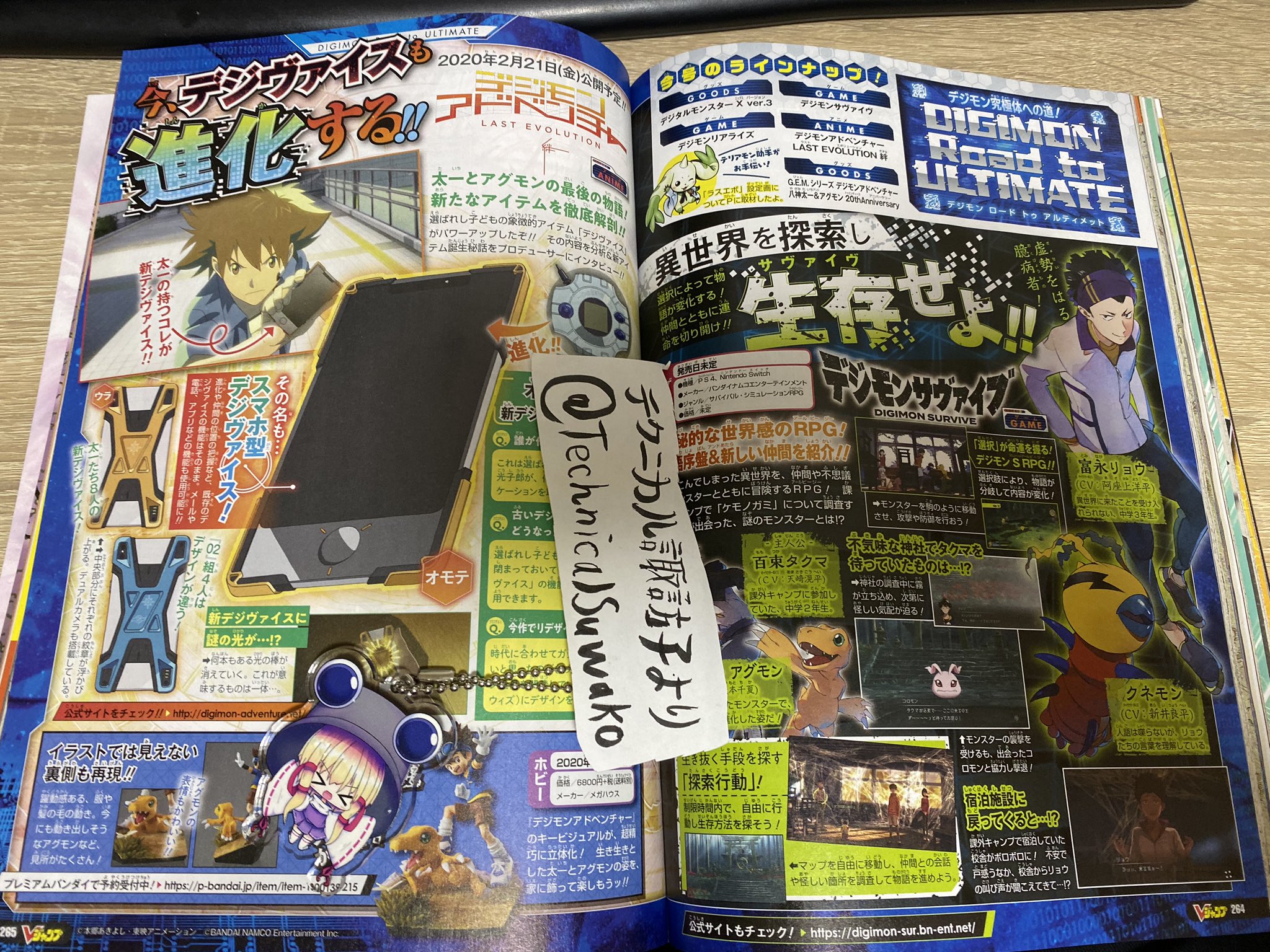 The latest issue of V-Jump has an update on Digimon Survive. This time around, we primarily have information concerning the game's story.
Here's the full rundown: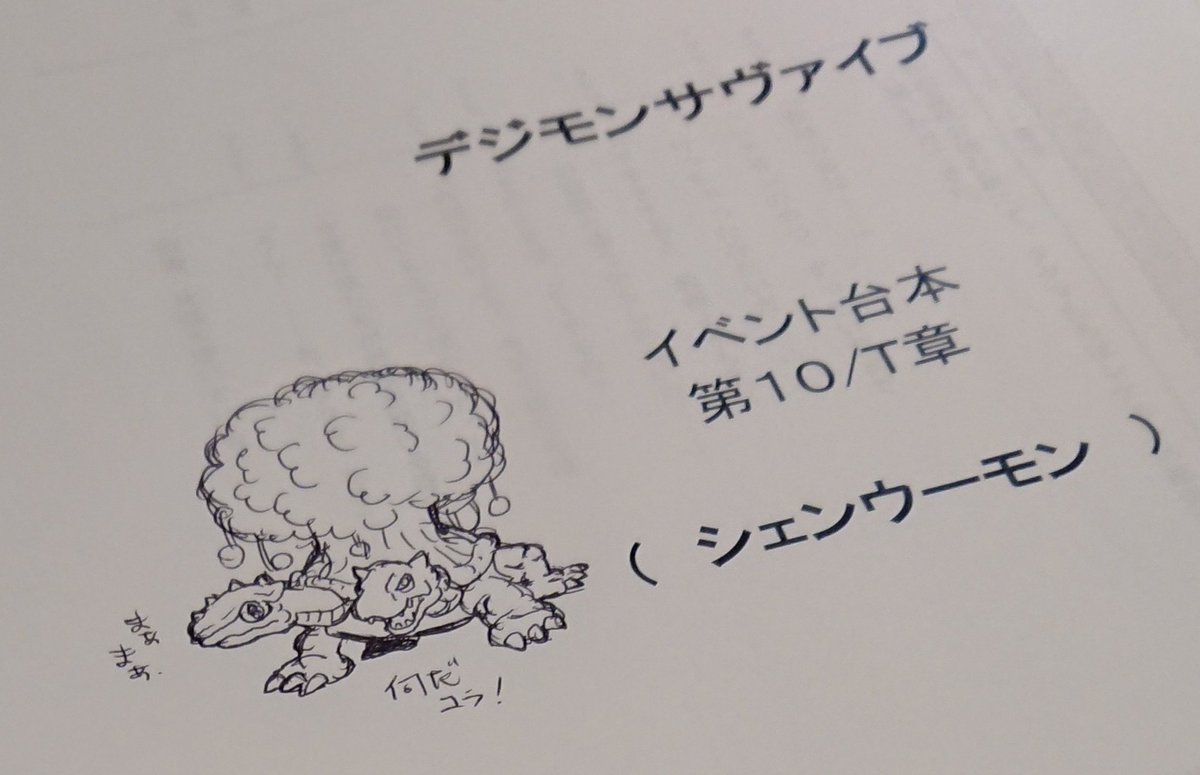 We have a small update on Digimon Survive, courtesy of voice actor Volcano Ota. Xuanwumon, a vaccine-type Digimon and one of the series' known Four Holy Beasts, is now confirmed to be in the game.
Bandai Namco will be bringing Digimon Survive to Switch sometime in 2020.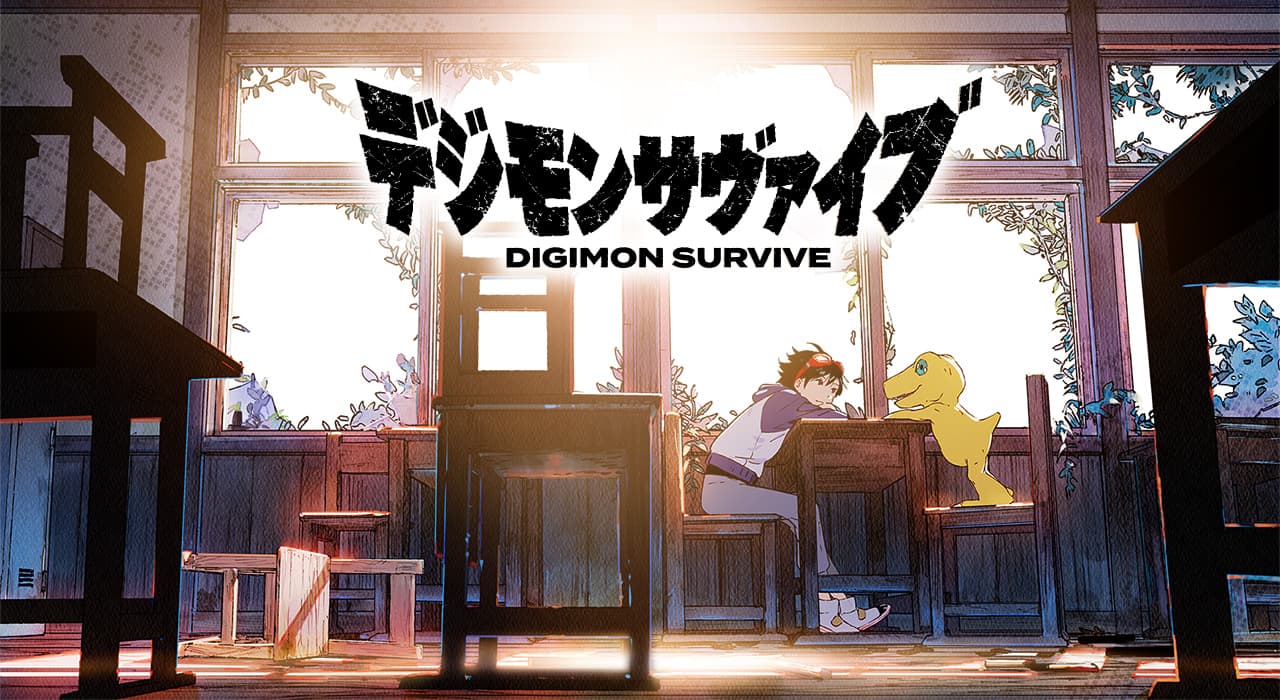 At Anime Expo 2019 earlier this month, Bandai Namco held a panel dedicated to all things Digimon. Digimon Story: Cyber Sleuth Complete Edition was announced here, and we also got an update on Digimon Survive. You can now watch the full panel below.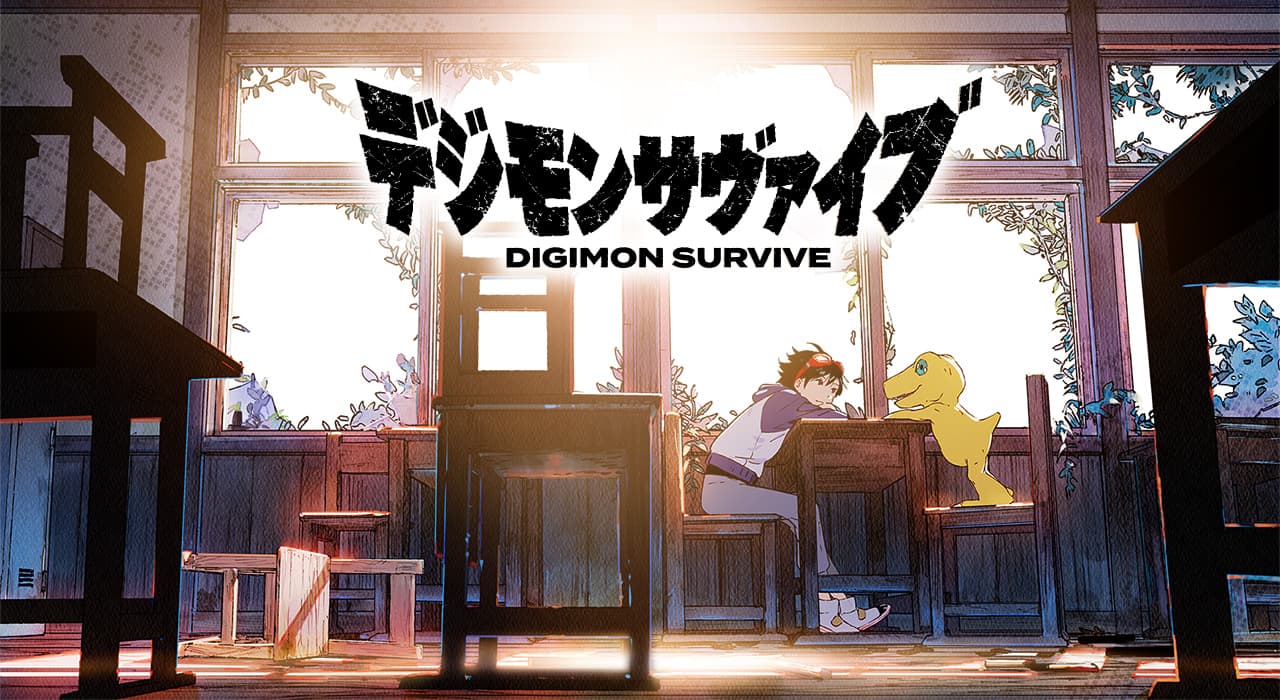 Bandai Namco has revealed the opening movie for Digimon Survive, which was previously only shown at a recent Anime Expo panel. You can watch the video below.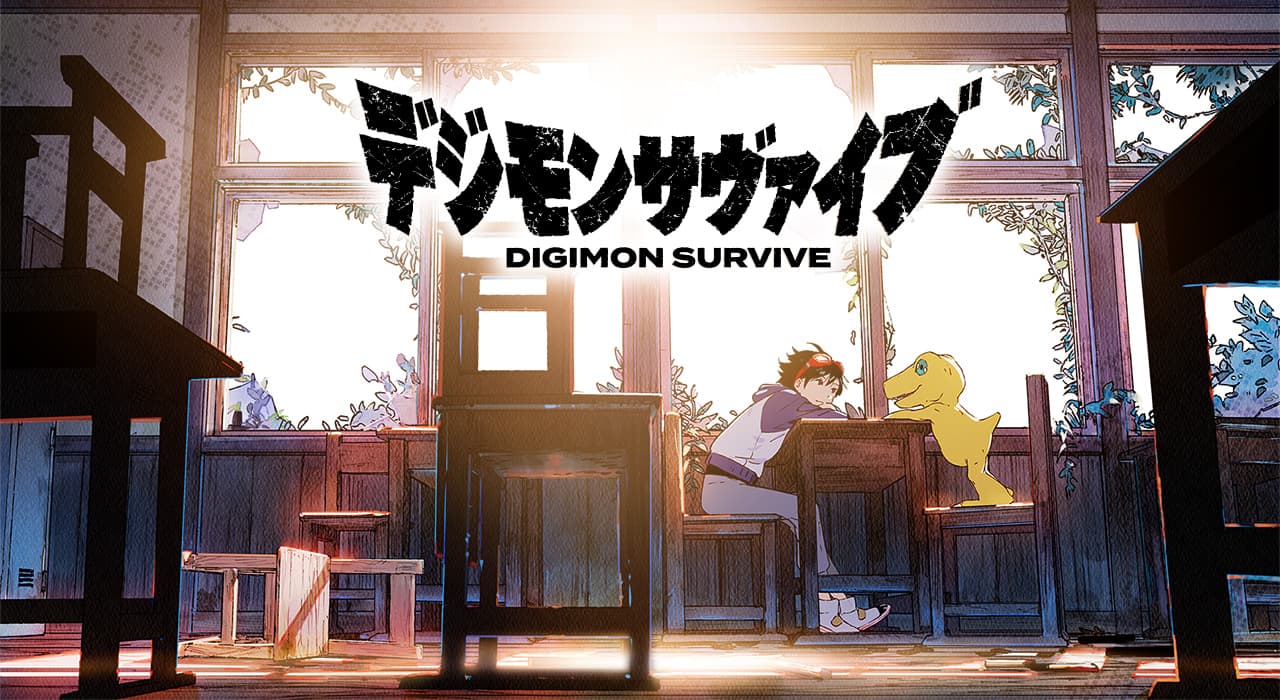 Confirmed at Anime Expo this past weekend, Digimon Survive has been hit with a major delay. The game will no longer be making it out this year and is planned for 2020 instead.
Producer Kazumasa Habu commented on the delay through his Twitter account, stating that there has been a "reorganization of our game development structure." Habu also had a few brief words for the newly-announced Digimon Story Cyber Sleuth: Complete Edition. As expected, Hacker's Memory will be very similar to the PS4 and PS Vita versions aside from alterations to in-game billboards.
Below are Habu's full words: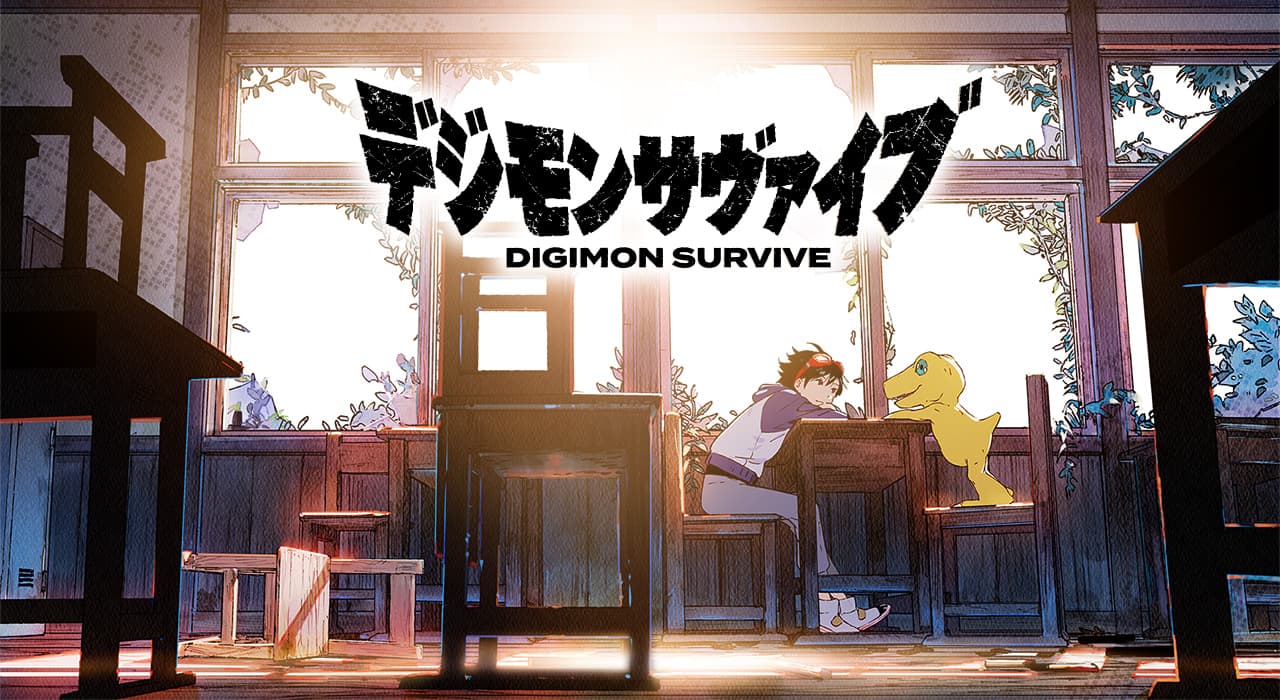 Digimon Survive is seeing a significant delay. Announced during a panel at Anime Expo today, the game will now ship in 2020. It was previously scheduled for this year.
During that panel, Bandai Namco debuted the opening for Digimon Survive. The video has not been published online at this time, but we'll share it as soon as it's made available.