Tactical roguelike deckbuilder Castle Morihisa coming to Switch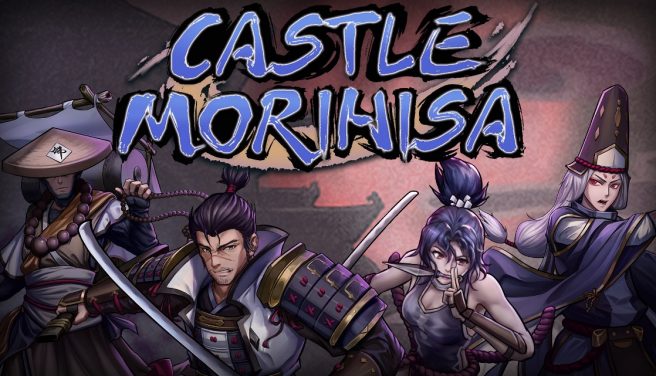 Publisher Thermite Games and developer Smokingbear Studio have announced that Castle Morihisa, a tactical roguelike deckbuilder set in a dark fantasy feudal Japan, is heading to Switch. Look for it on February 5, 2022.
The premise behind the game is that Castle Morihisa falls silent following a military decree by the shogunate, though rumors suggest the castle's lord set his sights on usurping the throne. The metsuke Yagyū Munenori then calls upon a trusted spy to investigate and report back to the shogunate.
Castle Morihisa features four different classes: Monk, Samurai, Onmyoji, and Ninja. Each has its own distinct deck of cards. The Monk has Meditation and Mantra systems to stun foes and channel karma to bolster armor, the Samurai can take down enemies with a katana with Sakura and Retaliation for massive damage, Onmyoji's blood magic lets him summon Shikigami spirits and leech life, and the Ninja can perform Mantra Sign, Kunai, and Shuriken skills in devastating combos.
Deckbuilding comes into play with over 300 cards that can be used to fight enemies inspired by Japanese folklore. With action points, players can dish out damage or add armor to mitigate incoming attacks. And with talent points that can be earned, it's possible to unlock game-changing passive abilities.
Outside of battle, the game has a card shop, random events, mini bosses, and more on an overworld map inspired by classic Ukiyo-e art. Players can also commune with legendary fallen warriors, harnessing their spirits for limited, multi-use powers. Each new run in the game offers randomly generated encounters.
View a trailer for Castle Morihisa below.
Castle Morihisa already has a confirmed price point of $14.99 / €12.49 on the Switch eShop.
Source: Thermite Games PR
Leave a Reply