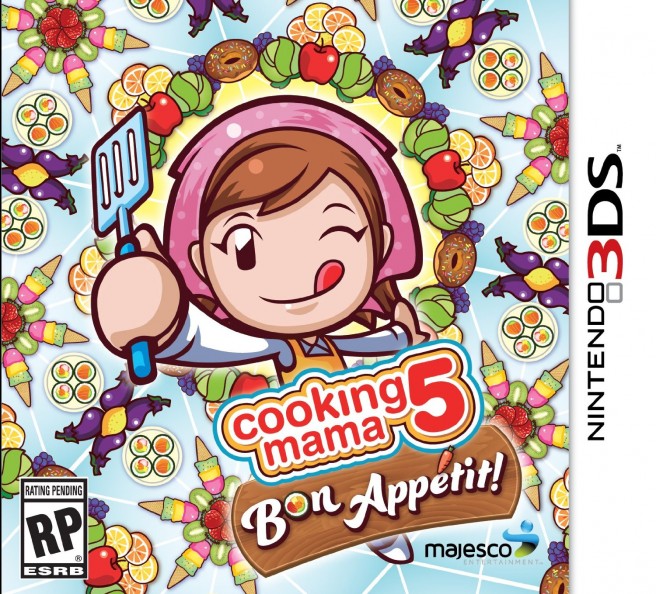 Majeso Entertainment announced a slightly more specific release window for Cooking Mama 5: Bon Appétit today. In North America and Europe, the 3DS game launches in September.
Here's a break overview of Cooking Mama 5's features:
Join Mama, the original kitchen diva who created the cooking genre, in Cooking Mama 5: Bon Appétit and unlock 60+ recipes to perfect a kaleidoscope of foods including appetizers, drinks, main courses, and desserts. Cook your way through classic fare, exotic cultural dishes and sweet treats including: pork cutlet rice bowl, chicken nuggets, barbeque skewers, pumpkin gratin, raisin bread, Hawaiian pancakes, gingerbread cookies, and much more! Step out of the kitchen and help Mama with more than 30 new activities around the Burger Shop and house: feed the pets, deliver orders, serve ice cream, organize crafts, even play word games!

Cooking Mama 5: Bon Appétit features intuitive stylus-based play across six modes, including the new Cooking Dojo mode where Mama slips into her gi for some serious culinary training. You can also customize your kitchen and Mama's outfit with decorations and outfits earned through SpotPass. What's more, single cart download play with up to three friends enables you to cook off with fellow chefs to share the experience.
Source: Majesco PR