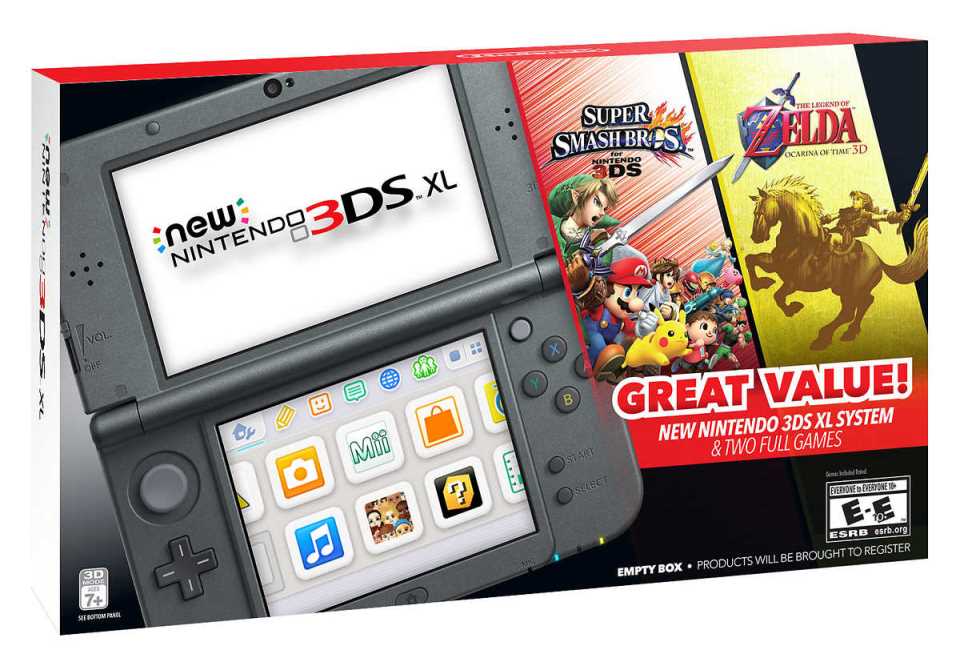 An interesting $250 New 3DS XL bundle has been spotted at Costco. Along with a copy of Super Smash Bros. for 3DS, Zelda: Ocarina of Time 3D is included. An AC adapter is thrown in as well.
Reader TruExtent found this information our way after finding the bundle at his local store. It's showing up online, too.
The only uncertainty here is whether the games are digital or physical copies. TruExtent was told that they're downloads, but couldn't verify since he didn't open the box. And unfortunately, Costco's website doesn't make it entirely clear either.
Thanks to TruExtent for the tip.