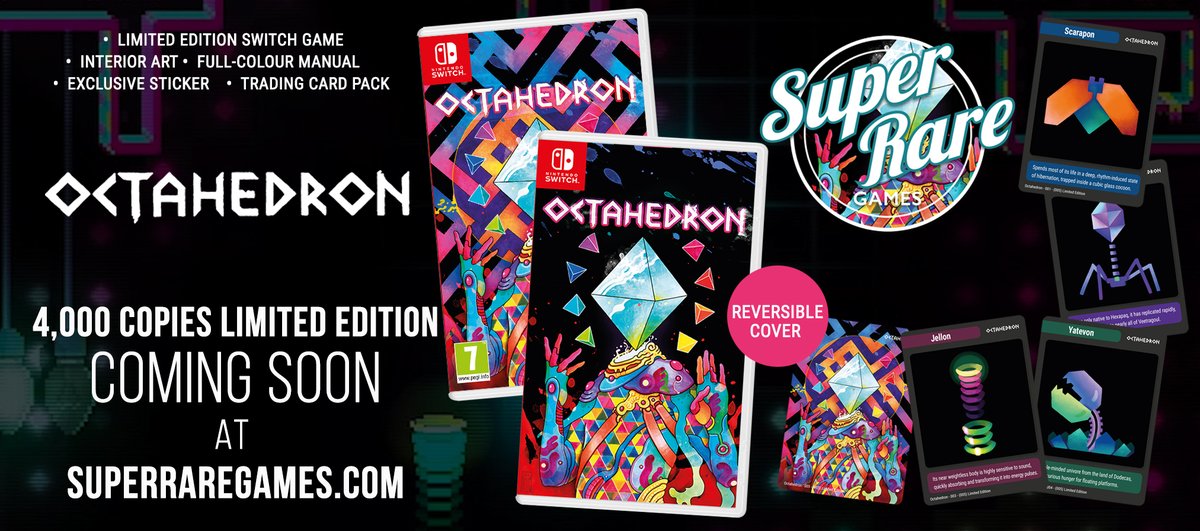 The psychedelic action-platformer Octahedron is getting a physical release, Super Rare Games has announced. 4,000 copies will be produced in total.
The game will go on sale on January 30. You'll be able to order a copy on Super Rare Games' website here.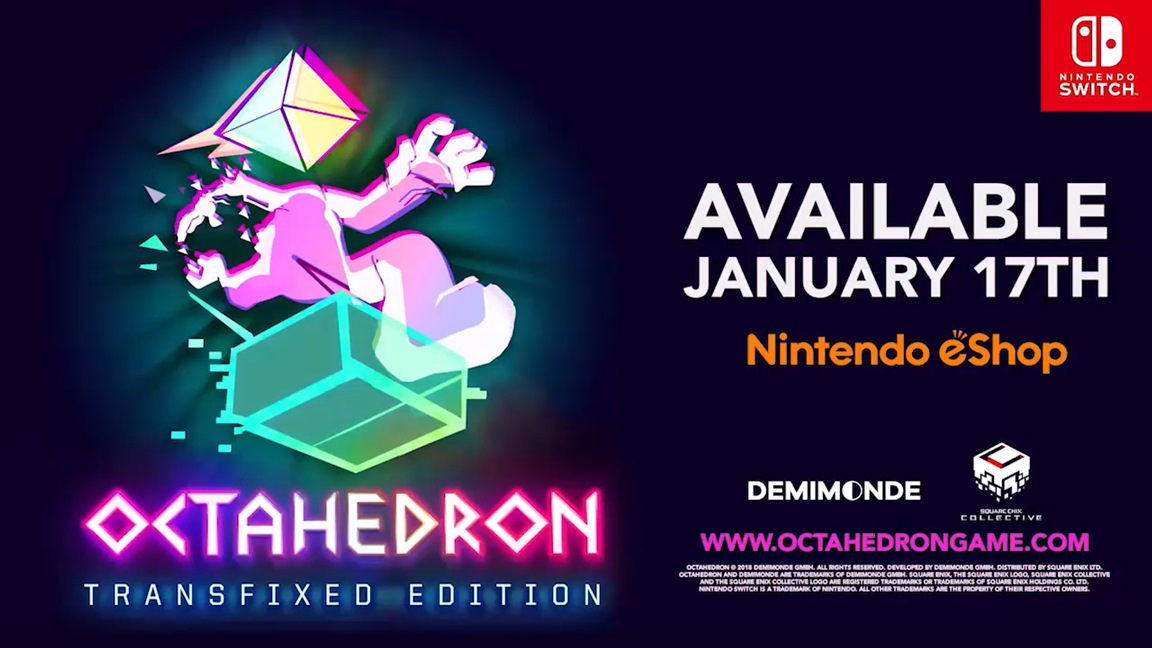 Square Enix Collective has announced a new game for its Switch lineup. The vibrant platformer Octahedron: Transfixed Edition is launching on the eShop next month.
Octahedron: Transfixed Edition is due out on January 17 and will have a pre-purchase discount of 25%. Also, a demo will be made available on December 28.