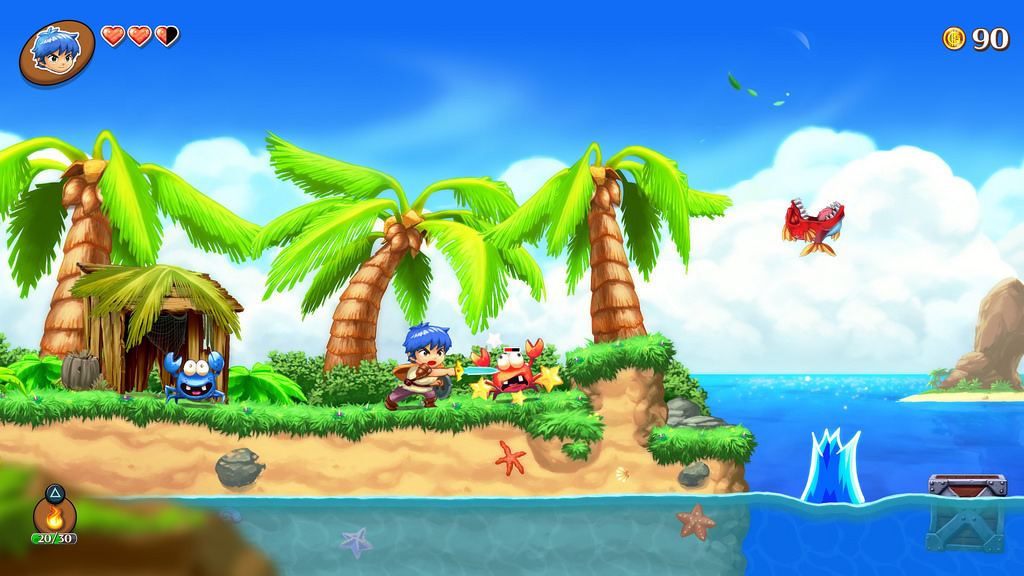 The Game Atelier ended up cancelling its Kickstarter project Flying Hamsters 2 and morphed it into the Wonder Boy spiritual sequel Monster Boy. The game is finally wrapping up development and should be launching in a few months – but not on Nintendo platforms just yet.
Publisher FDG Entertainment said last year that Wonder Boy would be considered for Wii U. As of now, that's still the case. The team currently has its hands full with current platforms, though if Wonder Boy sells well, that'll increase the chances of something like a Wii U version.
FDG Entertainment wrote in a blog post recently:
"We hear you loud and clear! There's PS Vita, WiiU and even more. We totally agree that these platforms need to get Monster Boy, too! We love Nintendo! However, it's impossible for us to work on all portings at the same time. Also, the game needs to sell well enough so we're able to finance the porting work as it can be very time consuming. Since we don't have any guarantee for success, we just can't announce additional platforms at the moment."
Thanks to Dry Bone Koopa for the tip.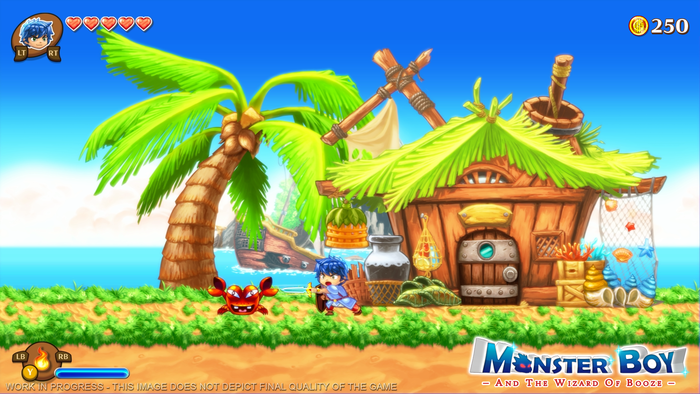 Yesterday, FDG Entertainment announced that it has teamed up with The Game Atelier to make Monster Boy And The Wizard Of Booze. It's intended to be a spiritual sequel to SEGA's Wonder Boy series. Interestingly enough, Ryuichi Nishizawa – the creator of Wonder Boy – is providing input.
Monster Boy and the Wizard of Booze may look familiar. That's because The Game Atelier is taking what it created with the cancelled Flying Hamster 2 project, and turning it into something new. Monster Boy And The Wizard Of Booze features a new hero and removes the hamsters. Other elements have been improved/changed as well. You can learn more in an official post here.
Monster Boy And The Wizard Of Booze is currently coming to the PlayStation 4, PC and "more" formats. It sounds like a Wii U version could happen, as FDG's Thomas Kern told Nintendo Life the following:
It's a pretty exciting day as we didn't expect such an overwhelming positive response from the Internet. After all, there hasn't been any news about the series for years.

We love the Wii U but for the moment I can't confirm anything. It's definitely considered as we believe Nintendo fans would appreciate the game.