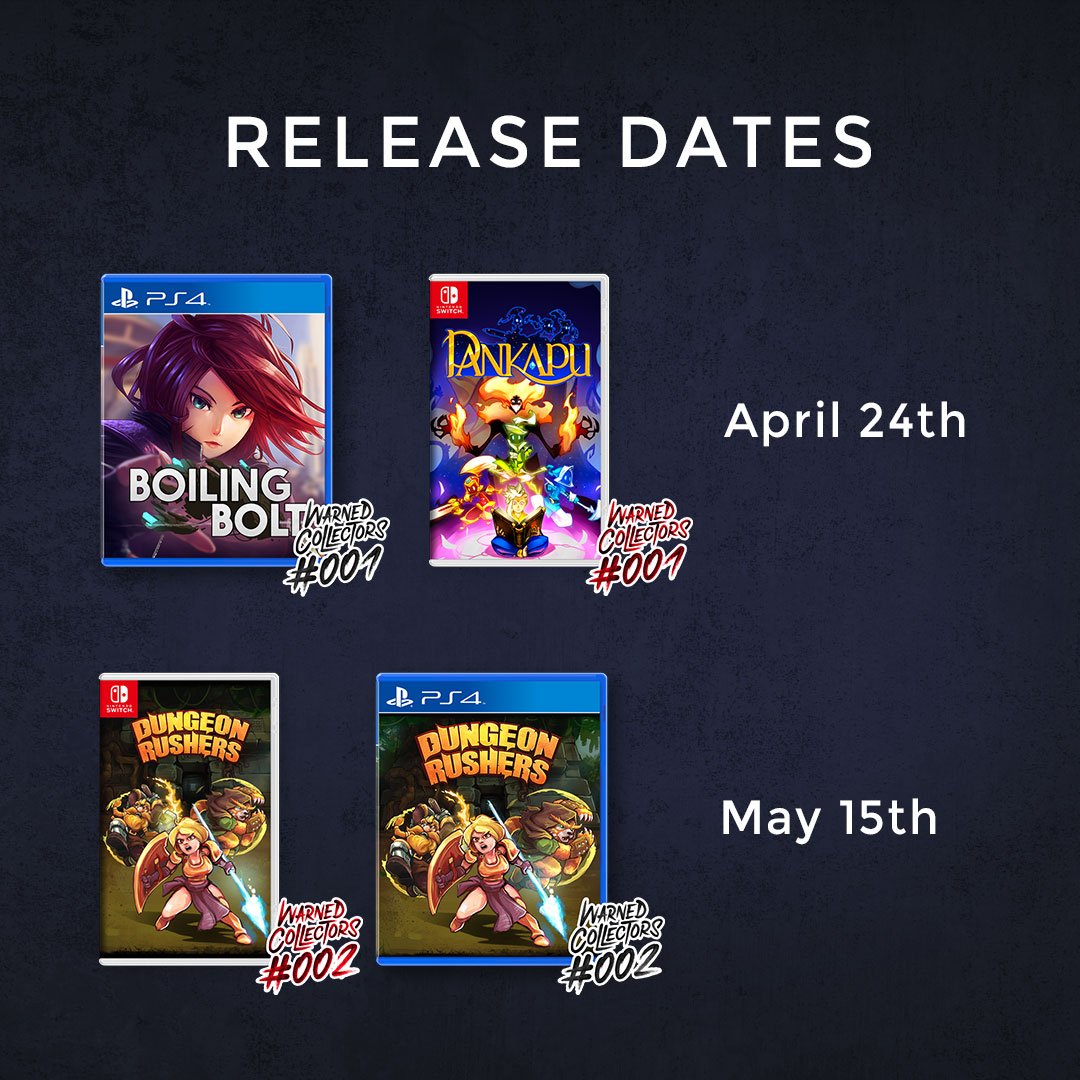 Towards the end of last year, a new company entered the ring to offer physical releases on Switch that were previously digital-only. Warned Collectors started out by revealing Furi, Dungeon Rushers, and Pankapu as part of its plans.
Announced today, the physical edition of Pankapu launches on April 17 followed by Dungeon Rushers on May 8. Furi is still on the way, and we're also hearing that Warned Collectors has picked up Shift Quantum, Zombie Night Terror, Shape of the World, and Evoland Legendary Edition. Pre-orders for these titles haven't opened just yet, but we'll let you know when that changes.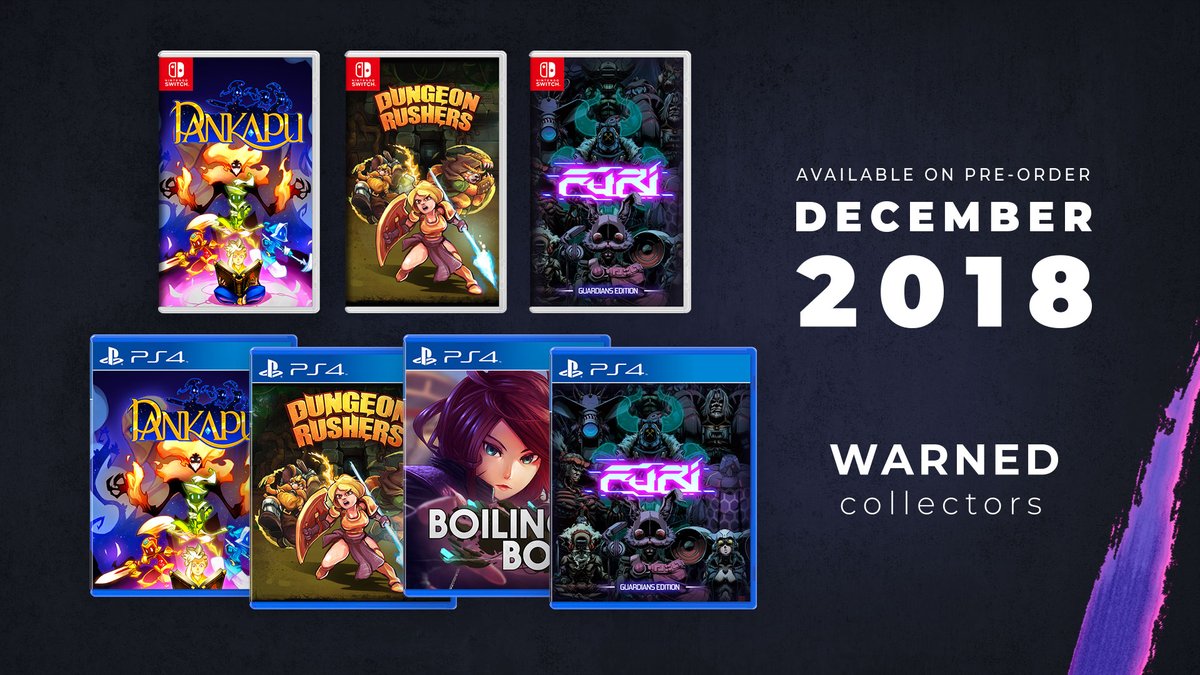 Yet another company is entering the fray when it comes to offering physical versions of games. This month, Warned Collectors will be opening pre-orders for a trio of Switch titles.
Furi Guardian Edition, Dungeon Rushers, and Pankapu go up on December 7. Pre-orders will be held on the company's website here.
It's currently unclear what will be included in Furi Guardian Edition aside from the game itself.