Taiko no Tatsujin: Rhythmic Adventure Pack announced for Switch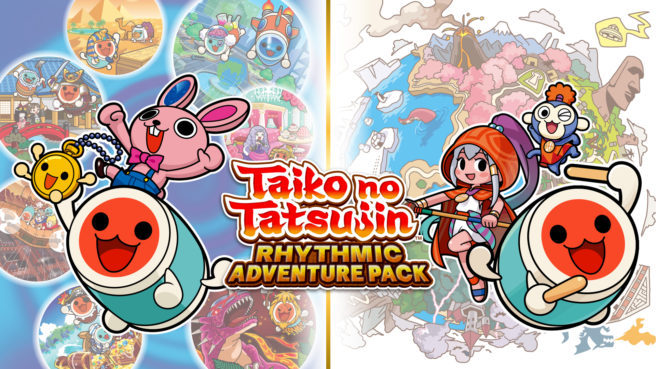 Taiko no Tatsujin: Rhythmic Adventure Pack is in the works for Switch, Bandai Namco has announced. A release is planned for Winter 2020.
Here's an overview:
Two games from the Taiko no Tatsujin series make their way to Nintendo Switch in one collection. Join Don-chan in two great RPG adventures by time traveling into the future or by saving the world from strange incidents. Face off against enemies in rhythmic battles by chaining combos with powerful taiko drums. Recruit monsters to become allies, check each monster's personality and create a formidable party to take down fearsome foes. And if players enjoy just playing along to the music, a rhythm mode is also available. More than 130 songs are included in this collection, including new songs like "Gurenge." TAIKO NO TATSUJIN: RHYTHMIC ADVENTURE PACK launches for Nintendo Switch in winter 2020.
And a trailer:
Leave a Reply