Taiwanese cuisine visual novel Food Girls coming to Switch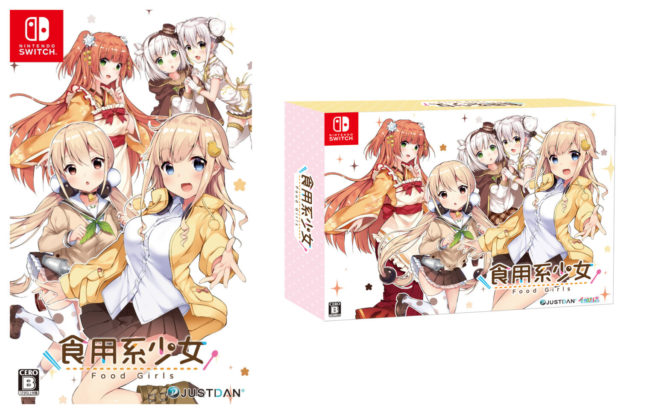 Various retailer listings have revealed that the Taiwanese cuisine visual novel Food Girls is coming to Switch. A release is planned for November 26 in Japan.
A limited edition for Food Girls is planned, which includes a special box, mini message card, acyrlic stand, and drink holder. First-print copies of the physical release feature an original place mat.
Here's an overview of Food Girls, along with a trailer:
"If we don't pass the upcoming evaluation in three months, the snack street will be sold off?!"

A production of Simon Creative and Storia, Taiwanese cuisine personification visual novel!

Unique "Business Management" system.
Characters voiced by Japanese voice actors.
A rich and diverse chain of story events.
Multiple endings are up for the challenge!
Over 30 CGs.

Story

As a professional consultant from the consultant company, you are requested to run a promotion project for the local snack street.

Yet the seemingly easy marketing case turns out to be quite a pickle! The aged storefront, outdated furniture and an area absent of air conditioner…..

Despite the unique taste of the foods, it completely fails to attract any customers.

Meanwhile, the shocking news that the snack street is sitting on an acquisition crisis just came out of the blue, what would you do in the 3 months given to save the sinking boat?

The journey to saving the snack street now begins!
Although we don't have confirmation on a western launch, since Food Girls previously came out on PC in English, there is a strong possibility of it happening. We may also see the Japanese version supporting English subtitles.
Leave a Reply