Takara Tomy Arts creating Pokemon Alola Form figures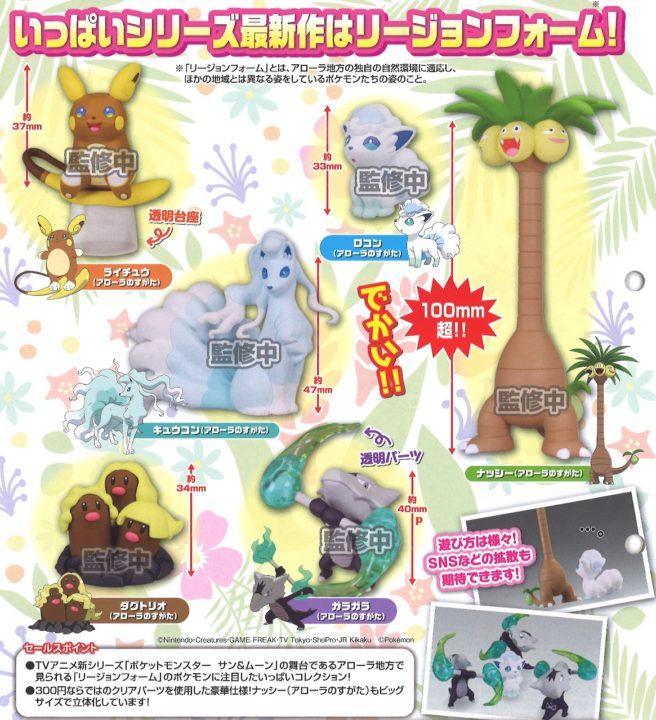 A new set of Pokemon Sun/Moon figures are coming from Takara Tomy Arts. These are based on Alola Forms, including some of the first merchandise for Exeggutor and Dugtrio.
The full set is as follows:
37mm Alolan Raichu
33mm Alolan Vulpix
47mm Alolan Ninetales
34mm Alolan Dugtrio
40mm Alolan Marowak
100mm Alolan Exeggutor
All of these figures arrive in Japan in April. Each one will be priced at 300 yen.
Leave a Reply