Team Sonic Racing introduces Hidden Volcano track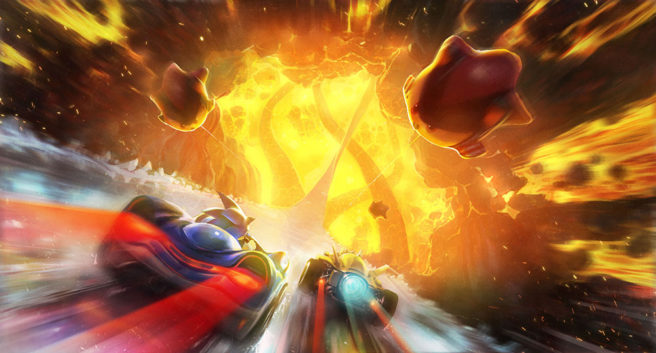 SEGA has shared new details and screenshots for one of the tracks in Team Sonic Racing. Today we're introduced to Hidden Volcano.
Here's an overview for the course as well as a few screenshots:
Hidden Volcano is a lava zone course hidden deep within the ice-covered Glacier Land area. This area is distinguished by its lumps of ice created by the scorching hot magma within the iceberg and complicated terrain due to lava rocks. It requires calm judgment and bold technique to conquer its slippery ice roads and varying bumpiness caused by tears in the earth. At the starting line, a lava giant towers above the track and swings its fist downward to block the racers' path forward.
Leave a Reply