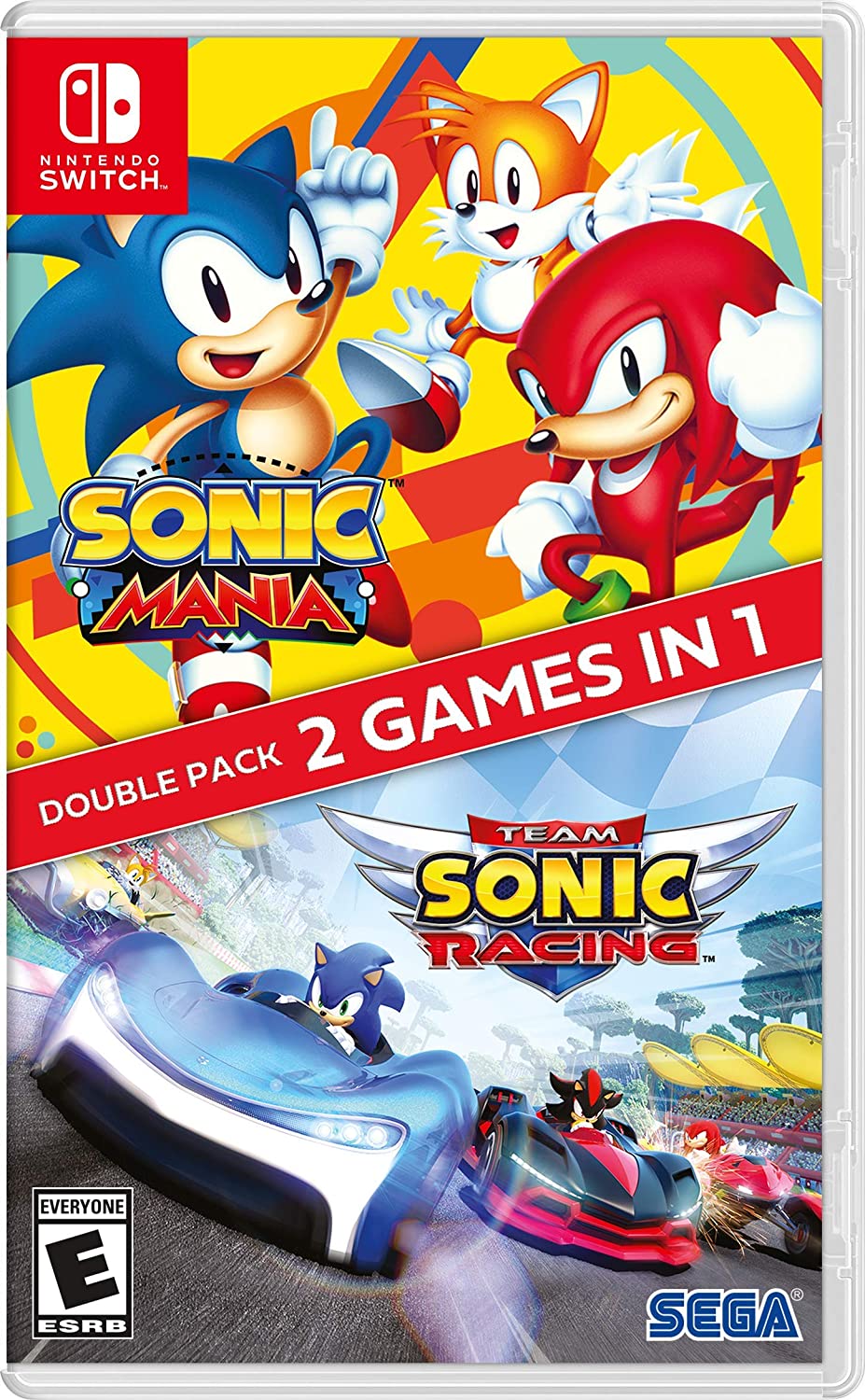 Update (8/23): The Sonic Mania + Team Sonic Racing Double Pack is now live on Amazon.
---
Original (8/22): According to a listing on Amazon, Sonic Mania + Team Sonic Racing Double Pack is making its way to Switch. It's apparently releasing on October 26. We have the official boxart above.
Pre-orders aren't live just yet. However, Amazon should eventually be taking reservations here.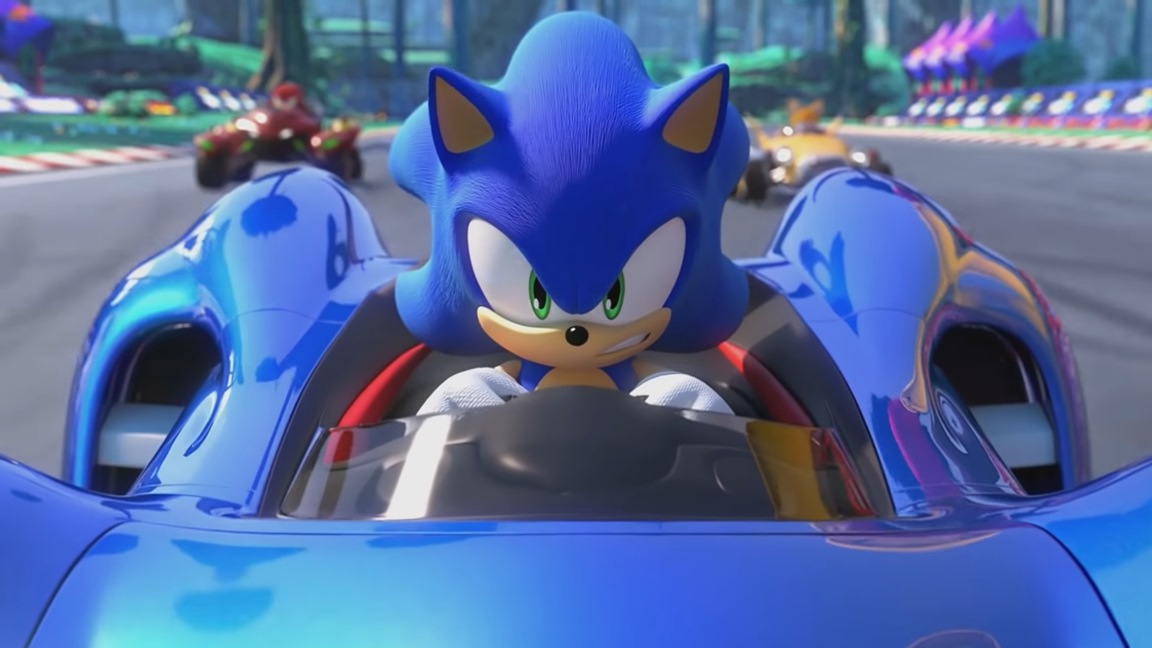 SEGA has released a second behind-the-scenes look at the creators behind Team Sonic Racing's soundtrack. Three pieces of music are showcased:
– Mother's Canyon: Composed by Jun Senoue and performed by Sonic Adventure Music Experience
– Wisp Circuit: Composed by Jun Senoue and performed by Sonic Adventure Music Experience
– Haunted Castle: Composed by Tee Lopes and performed by Sonic Adventure Music Experience featuring Tei Sena on violin
We've included the making of video for Team Sonic Racing's music below.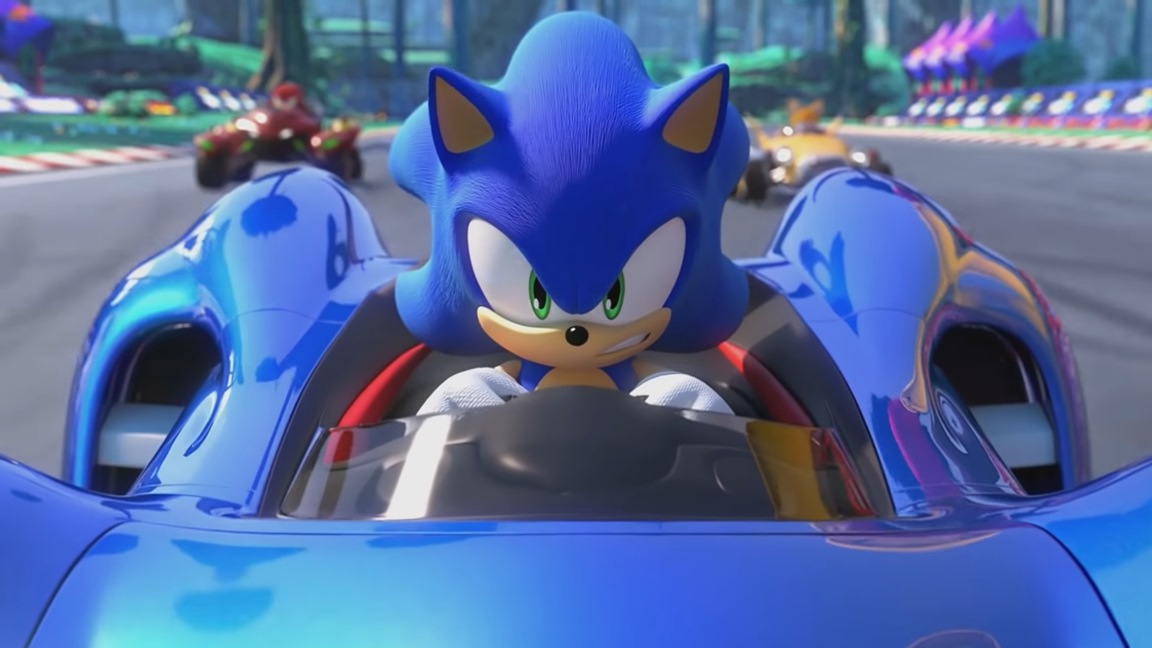 Digital Foundry has offered a closer look at Team Sonic Racing on Switch from a technical perspective. After inspecting the game, one of the main takeaways is that it's a very strong version.
Team Sonic Racing looks very visually similar on Switch compared to other versions of the game, Digital Foundry reports. There are some differences though, such as how the opening intro is missing on Nintendo's console – which we mentioned previously.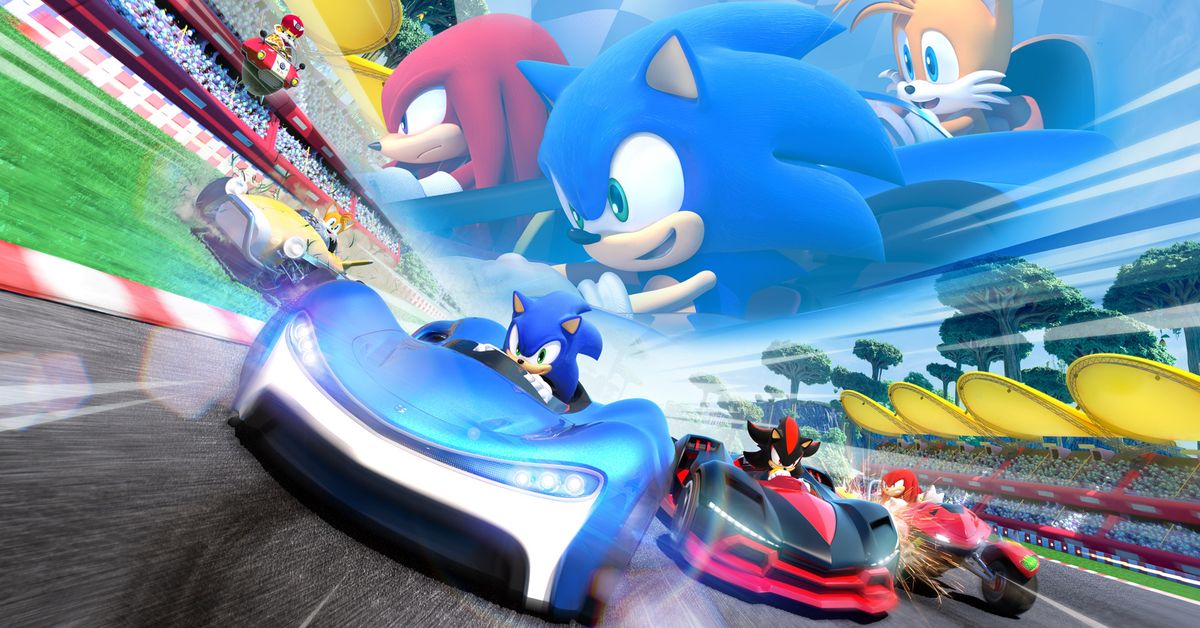 Team Sonic Racing is off to an encouraging start in the UK. The game more than doubled the launch week sales of its predecessor, Sonic & All-Stars Racing Transformed. This is also the first time a Sonic game was at the top of the charts since 2008's Mario & Sonic at the Olympic Games.
Here's a look at the top ten in the UK for the week of May 25 (we should have the full, proper charts tomorrow):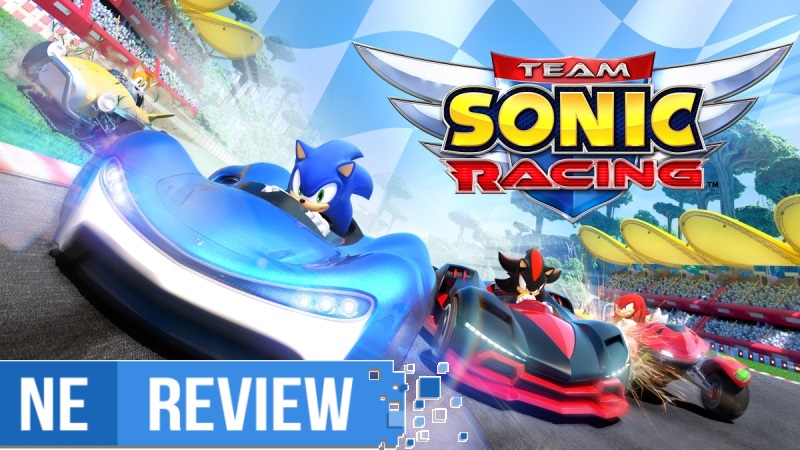 System: Switch
Release date: May 21, 2019
Developer: Sumo Digital
Publisher: SEGA
---
By its very nature, a Sonic racing game is a strange prospect. If Sonic can run around at the speed of sound, why would he even need to use a racecar to go fast in the first place? However, this discrepancy hasn't stopped SEGA from pumping out Sonic-themed racing games over the years, from Sonic R all the way back on the ill-fated Sega Saturn to 2012's acclaimed Sonic & All-Stars Racing Transformed. Team Sonic Racing is the series' latest motorsports effort, and while it certainly won't challenge Mario Kart's status as the supreme kart racer on the market, it still provides plenty of racing thrills for everyone to enjoy, as well as some special nods for longtime fans.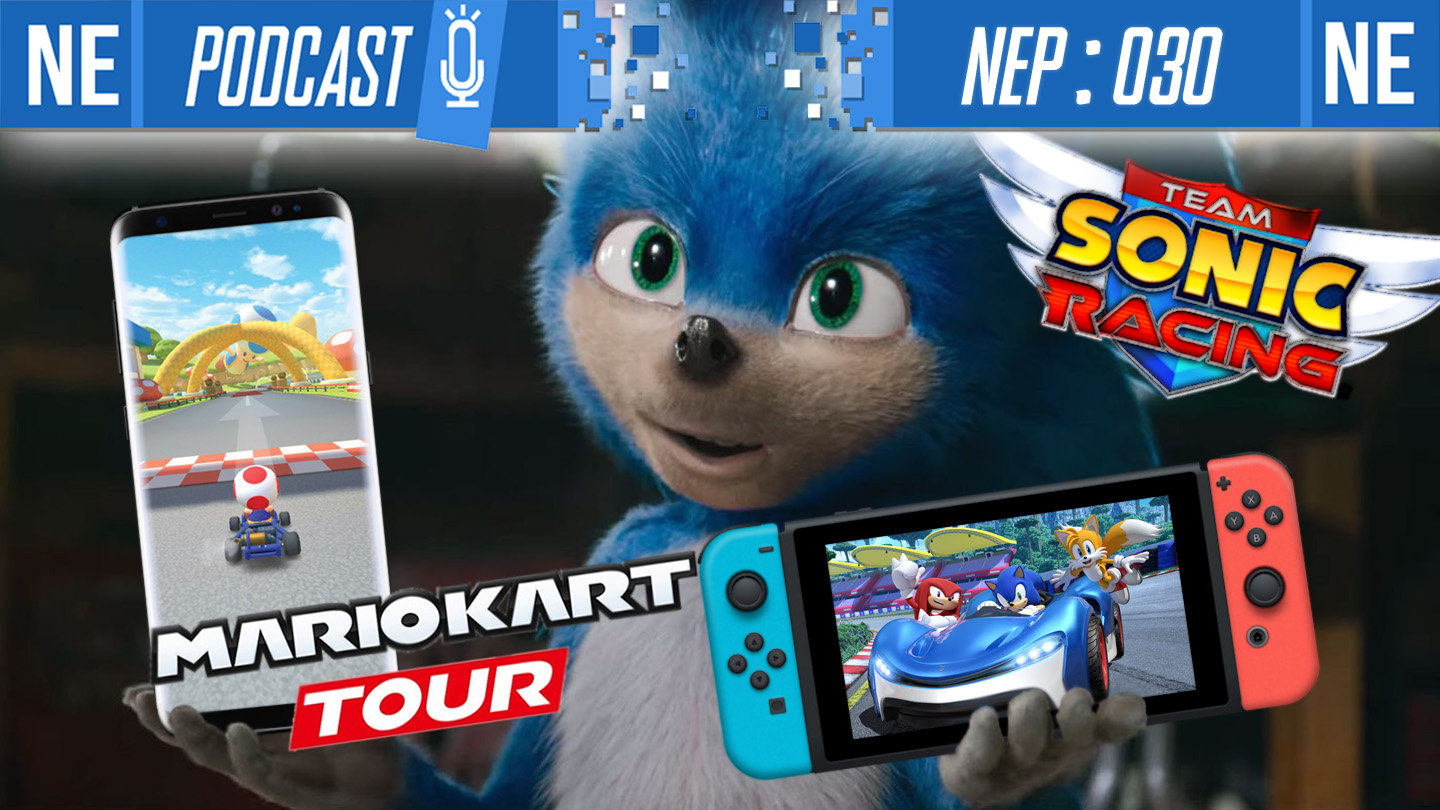 Hello, my green and red shells! In this episode of NEP, we're talkin' kart racing since both Mario and Sonic have games out! We also discuss mobile gaming in general and Nintendo's approach to microtransactions; we then talk the state of the Sonic movie being pushed back to February 2020. Oni and Galen have plenty of opinions, and you sure don't need to agree with them, but feel free to eavesdrop on our conversation anyway!
Thank you for 30 episodes! Help the show grow so we can make 30 more by sharing the podcast with a friend and rating us on your listening platform of choice, such as iTunes.
Thanks for listening!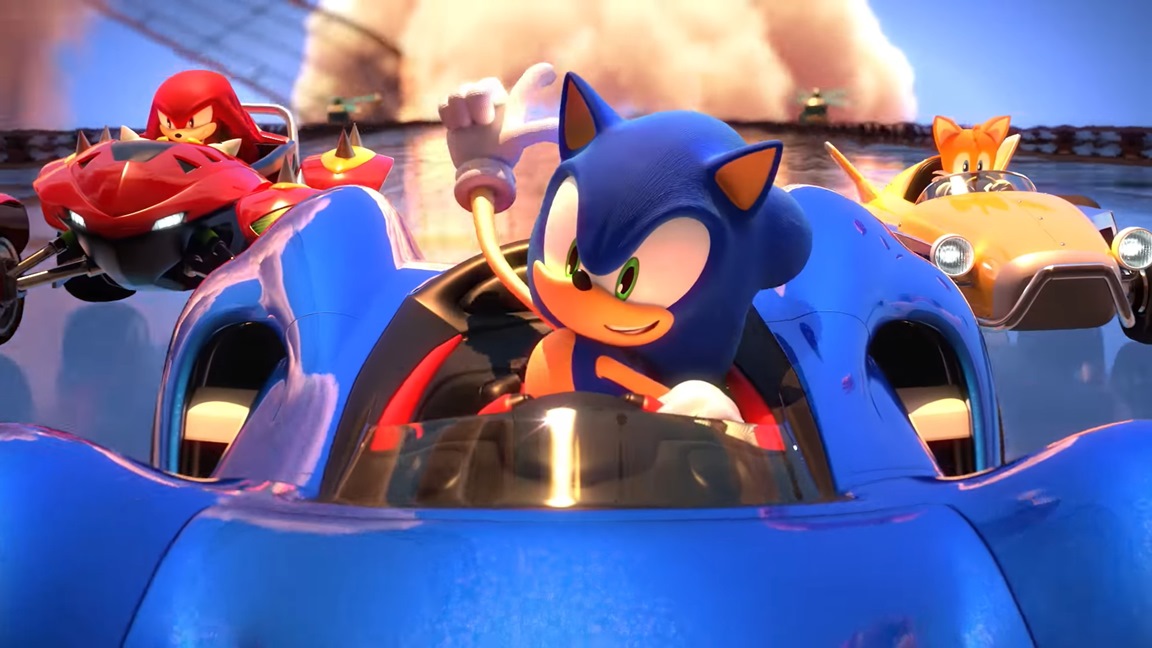 Sumo Digital worked on two kart racers for SEGA. The two sides teamed up again for Team Sonic Racing, but there are no SEGA characters to be found here – it's naturally all about Sonic.
Some may be surprised to see such a specific roster focus given Sumo's past efforts. In a recent interview with GameSpot, studio design director Derek Littlewood explained that the move was a difficult one, but it allowed the team "to create a very new kind of unique experience".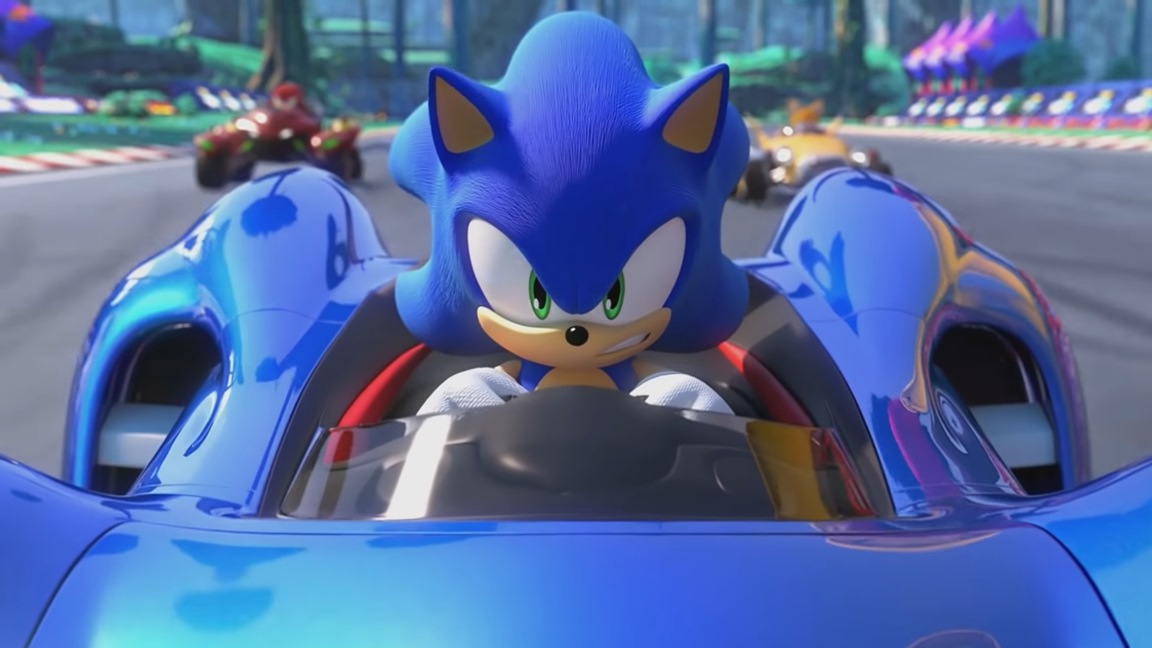 Team Sonic Racing launched earlier in the week, but word started to surface yesterday that the Switch was missing something. Unlike other platforms, the opening movie was cut.
One theory suggested that this had to do with cartridge size. Team Sonic Racing is about 7GB on Switch, and including the movie may have bumped things up beyond 8GB. If that was the case, SEGA would have to pay a higher amount for cartridges.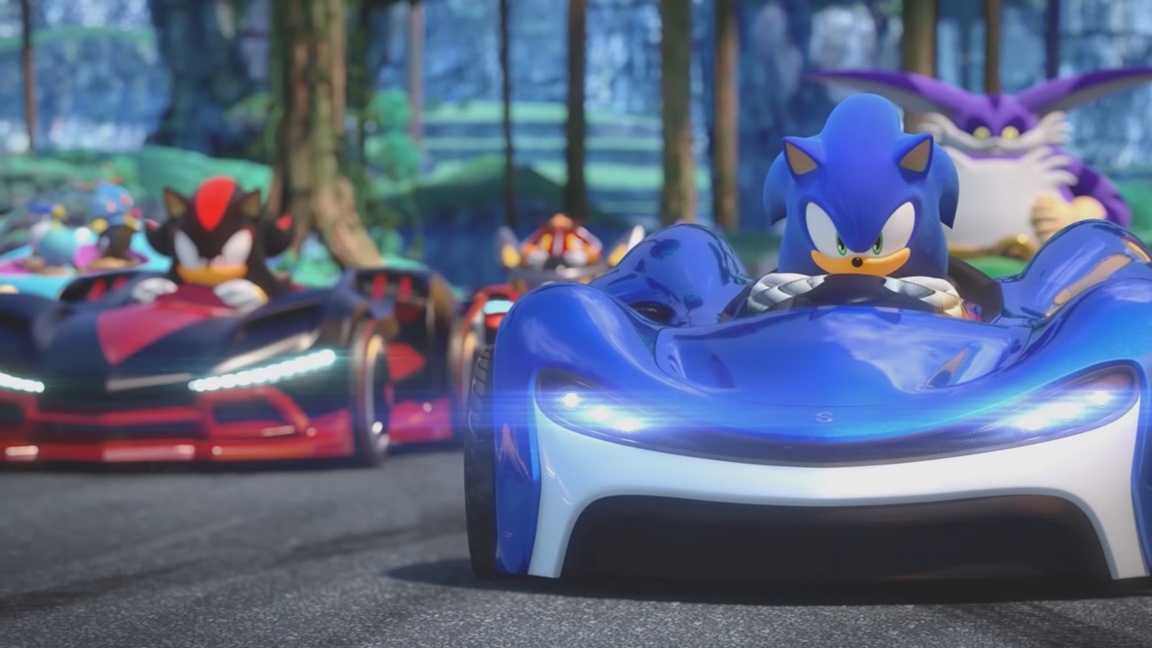 Sumo Digital created an opening movie for Team Sonic Racing, which can be seen when booting up the game… except when playing on Switch. For whatever reason, the video is missing in action. No one has an official reason as to why at present.
Could it have something to do with the game's file size? Team Sonic Racing weighs in at about 7GB, but if the opening movie was included, it may not be able to fit on an 8GB Switch cartridge. Seeing as larger carts cost more money for publishers to produce, perhaps SEGA decided not to include it.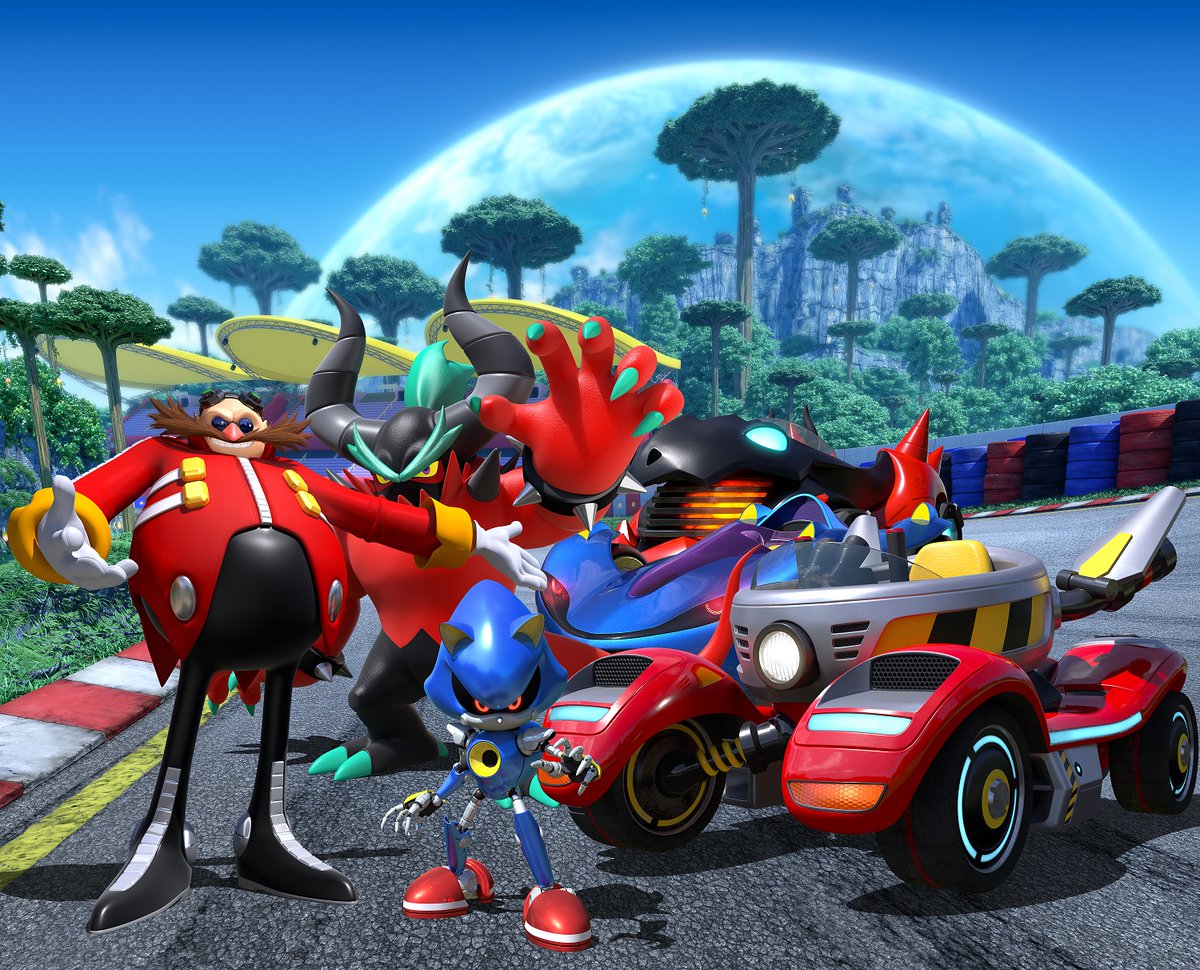 With release imminent, SEGA has published a new trailer for Team Sonic Racing that focuses on the various character types within the game.
The video shows off the three types — Speed, Power, and Technique — as well as the characters within each category. Those interested can view the footage below.