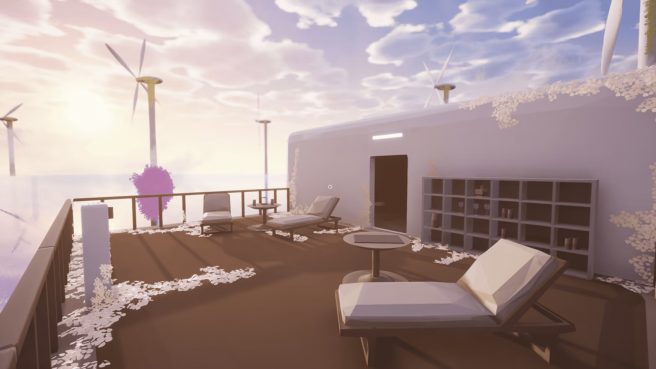 JanduSoft published Tempus this week, and we now have a closer look with new gameplay. 14 minutes of footage has surfaced for the first-person puzzle title.
Here's some additional information:
You are the only citizen of Tempus, a small island far from civilization where you live a quiet and carefree life.

One night everything changes and a blinding light appears along with a thunderous sound, as you approach the light disappears revealing a portal and some basic instructions.

As you enter, you discover that it is a time travel portal and you appear in your home, but 200 years in the future. You soon realize that this is a one-way trip as you cannot travel backwards in time, only forwards.

Your goal from then on is to re-activate the portal so that you can travel back and try to understand what is going on. You must explore each scenario to find a way to restore power to the portal so you can continue your journey into the unknown.

TEMPUS is an adventure full of puzzles of varying difficulty, you will see how the scenery changes over thousands and thousands of years. You will witness the impact of time on your island.

Throughout 6 levels, you will see how civilization changes over hundreds and hundreds of years.

Will you be able to make it to the end?
View the gameplay for Tempus below.
Tempus is currently up on the Switch eShop. It supports English, French, German, Italian, Russian, Simplified Chinese, and Spanish languages.
Leave a Reply