Terraria update out now (version 1.0.7), two-player splitscreen mode added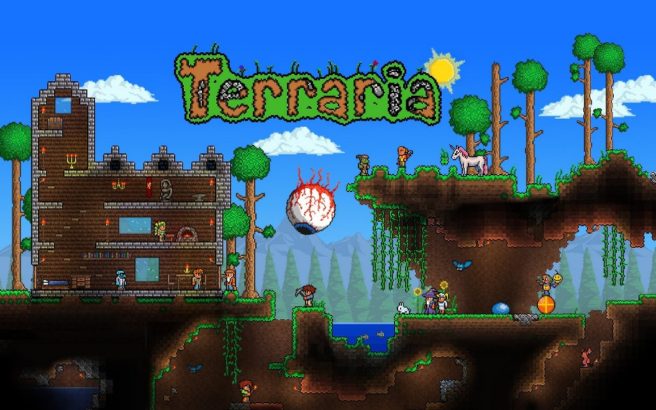 Terraria has been updated to version 1.0.7 on Switch, bringing along some major functionality. All players can now access a two-player splitscreen mode.
Here's the full rundown:
We are quite pleased to share with you that the latest update for Terraria on Nintendo Switch has been approved by Nintendo and that it will be making its way to everyone today! This update includes the highly-anticipated two-player Splitscreen mode!

Along with this long-desired feature comes a solid handful of bug fixes – both for two-player Splitscreen and for the core Single Player experience. Let's take a quick moment to dive into the details so that you can get started today on your Splitscreen experience!

To start your Splitscreen adventure, you will need a second paired set of controls and each player will need their own user account on the Switch. With all of that in place, here is how you get going!

Player One should start up a Single Player game – choose their character and the world on which you want to play​
Once the game has loaded completely, Player Two should pick up their controller and press the A button​
This will bring up the User Account Selection Menu – Player Two then selects their Switch User Account​
Upon selecting their account, Player Two will be able to select any Character files tied to that account (or create a new one if they do not have any)​

Once Player Two picks their Character, they will load into the game… and off you and your buddy go on your Splitscreen Terraria adventures!​

All other controls should work as per the normal game, just with a bit different viewport. Note that you can zoom in/out just as you can with Single Player (Pause, ZL/ZR) to allow for greater visibility.
Leave a Reply