Tetris 99 12th Maximus Cup announced, new Ring Fit Adventure theme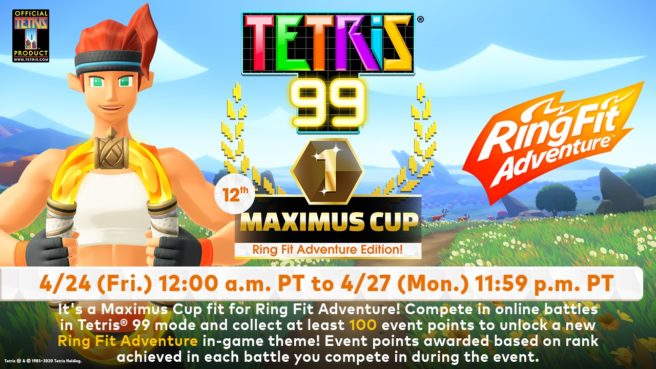 It's been awhile since the last Maximus Cup in Tetris 99, but a new event is starting soon. Nintendo announced the 12th edition today featuring another crossover.
Ring Fit Adventure, the hit exercising action-RPG, is featured this time around. Once you've reached 100 event points, you'll unlock a new theme related to that title.
The 12th Maximus Cup goes live in Tetris 99 on April 24.
Leave a Reply