Tetris 99 – 17th Maximus Cup announced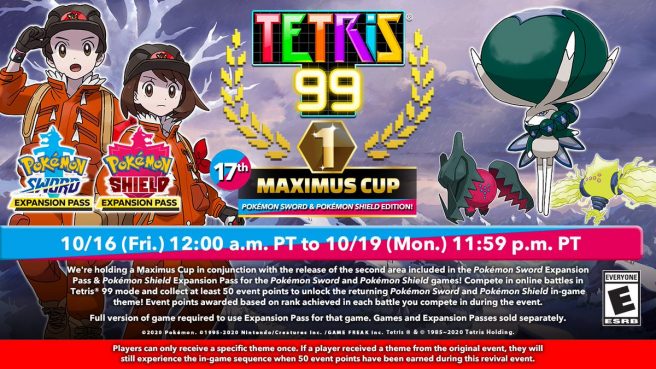 Nintendo has just announced the 17th Maximus Cup for Tetris 99. There's no new theme here, but if you previously missed out on the design for Pokemon Sword and Pokemon Shield, you have a second chance of earning it. Simply collect 50 event points to unlock the theme – if you haven't already.
The 17th Maximus Cup kicks off on October 16. You'll have until October 19 to participate.
Leave a Reply