The Amazing American Circus launching on Switch in May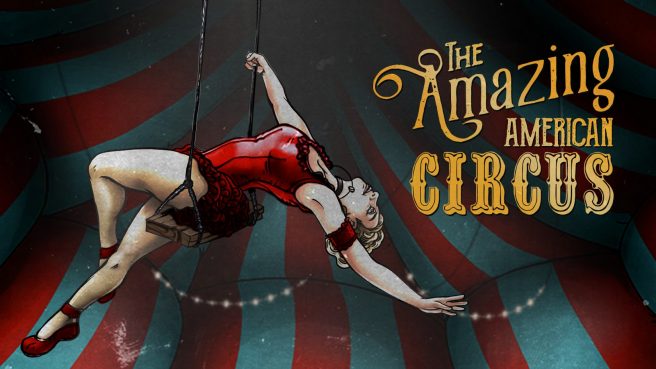 Following its announcement late last year, The Amazing American Circus has received a final release date. Klabater, in partnership with Juggler Games, have set a May 20 release date for the single-player circus empire-building game.
Here's the latest on The Amazing American Circus, including a new trailer:
The Amazing American Circus relives the great days of 19th-century American circuses where players can build their circus empire, manage it and perform however they choose. It explores the behind-the-scenes organization of circuses, the bizarre folklore, brutal crimes, and social inequality of 19th century American entertainment. This unique experience delivers the story of a struggle between a newcomer and an industry giant – P.T. Barnum. Like Slay the Spire, The Amazing American Circus brings a fresh approach to the deck-building genre. Players can use collectible cards to perform incredible circus stunts and wow their audiences. The game has a non-brutal approach to reliving the performances of American circuses.

What does The Amazing American Circus offer?

Become a circus legend! Save a run-down circus, assemble a troupe of performers and challenge the greatest showman on Earth: P.T. Barnum himself.

Recruit and train over 15 different types of circus artists

Take part in exciting battles in the circus arena using the beautifully illustrated collectible cards

Upgrade your circus caravan thanks to different types of wagons offering over 100 possible modifications

Meet both historical and fictional characters deeply embedded in American folklore, such as John D. Rockefeller, Susan B. Anthony, or Nikola Tesla

Immerse yourself in a story taking place during the turbulent era of the fading Wild West and enter the beautiful and dark world of Native American folklore and the immigrant populace

Listen to a unique soundtrack inspired by classic circus music

The Amazing American Circus in numbers:

170 hand-illustrated cards

15 types of circus artists, among them mimes, strongmen, and acrobats

12 different circus wagons unlocking new skills and options

16 different types of audience, whom you have to attract and entertain

Over 100 modifications and upgrade options for your circus caravan

90 cities and towns to visit

4 distinct geographical regions – travel across the American continent

1 powerful opponent to defeat – the legendary P.T. Barnum

1 but epic adventure akin to Buzz Luhrman's musicals, Ennio Morricone's westerns, and the classic road movies

60 minutes of a soundtrack inspired by country and folk music from different parts of the USA
The Amazing American Circus will be sold digitally for Switch via the eShop.
Source: Klabater PR
Leave a Reply