The Art of Spyro Reignited Trilogy coming in 2020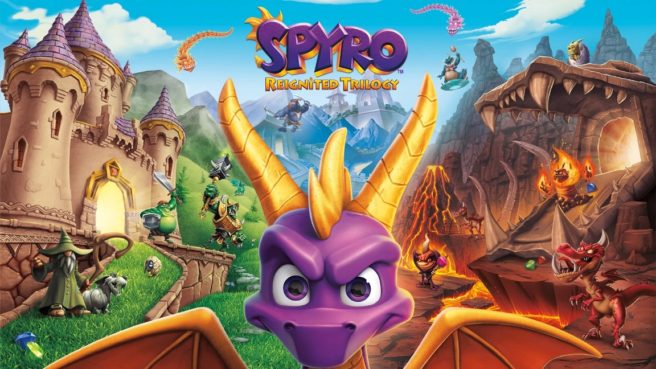 Update: The Art of Spyro Reignited Trilogy is now up on Amazon Canada and Amazon UK. Pre-orders on Amazon US have also been discounted to $40.50.
---
Original (10/27): A new Spyro Reignited Trilogy hardcover art book is on the way, Amazon listings reveal. A release is tentatively slated for July 21, 2020.
Here's the official book description:
In 2018 Toys for Bob Studios thrilled fans worldwide by releasing Spyro Reignited Trilogy, a faithful remaster encompassing all three titles from the beloved Spyro trilogy introduced in 1998. The Art of Spyro is a meticulously crafted compendium filled with in-depth behind-the-scenes content, insightful quotes from top illustrators in the industry, anecdotes from the game developers, and a dazzling assortment of incredible concept art, some of which has never been seen by the public. It is a must-have for art lovers, gamers, fans… and the fun-loving adventurer in all of us.
You can pre-order The Art of Spyro Reignited Trilogy on Amazon US here or Amazon Canada here.
Leave a Reply