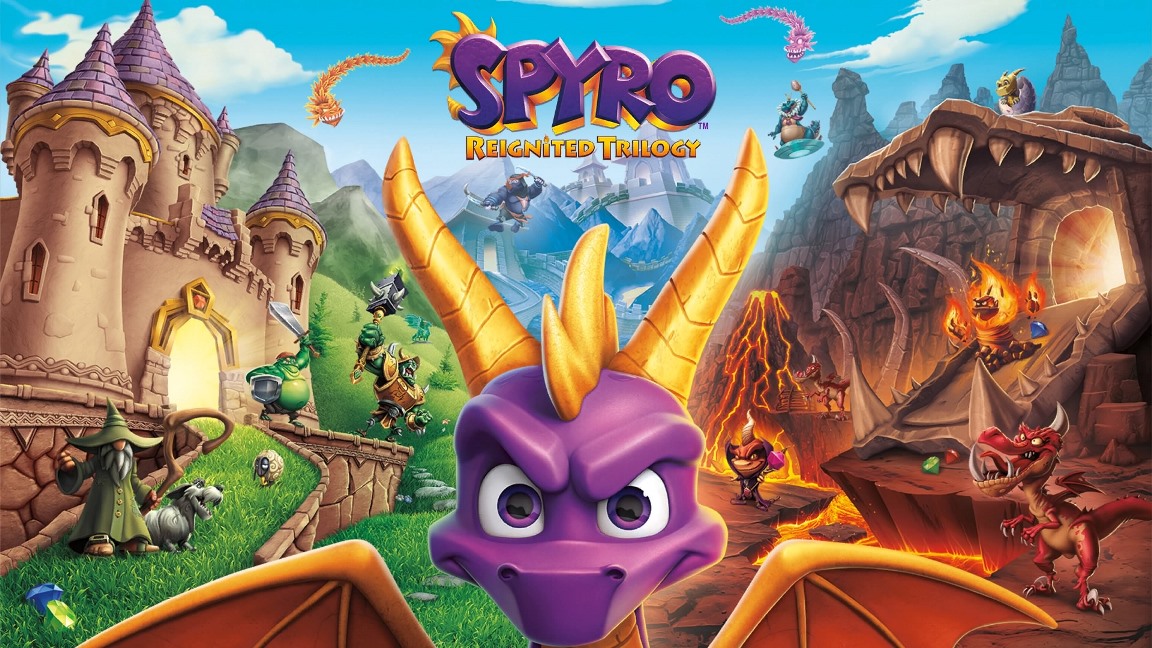 Update: The Art of Spyro Reignited Trilogy is now up on Amazon Canada and Amazon UK. Pre-orders on Amazon US have also been discounted to $40.50.
---
Original (10/27): A new Spyro Reignited Trilogy hardcover art book is on the way, Amazon listings reveal. A release is tentatively slated for July 21, 2020.
Here's the official book description: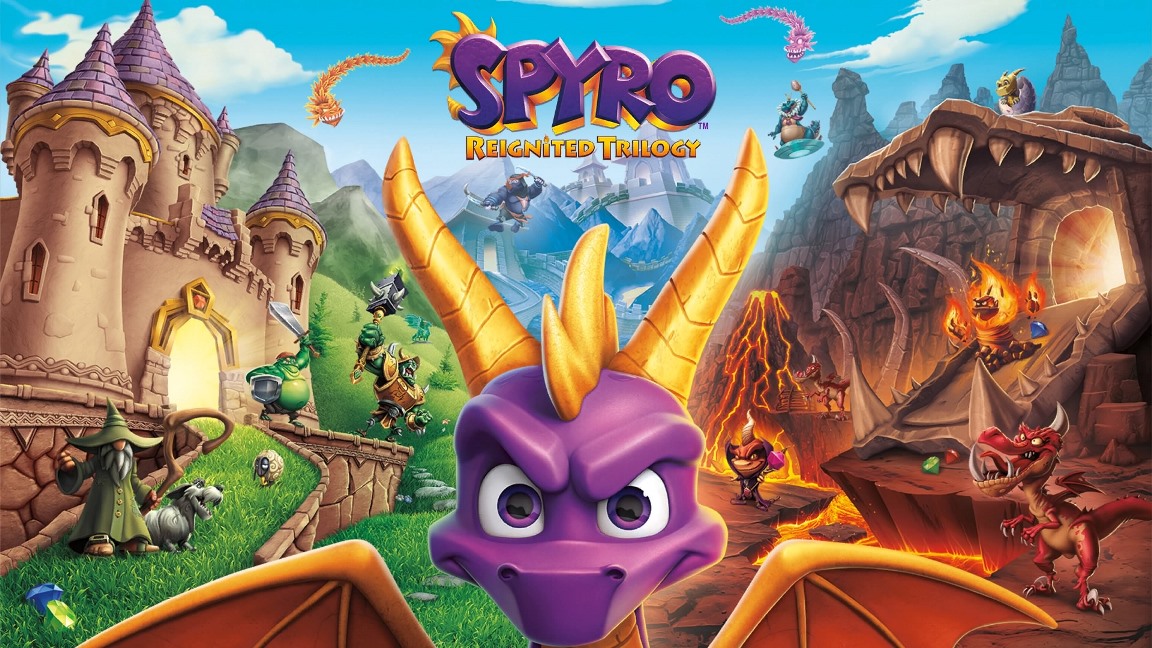 Spyro Reignited Trilogy finally makes its debut on Switch today. We have plenty of footage showing off the package below.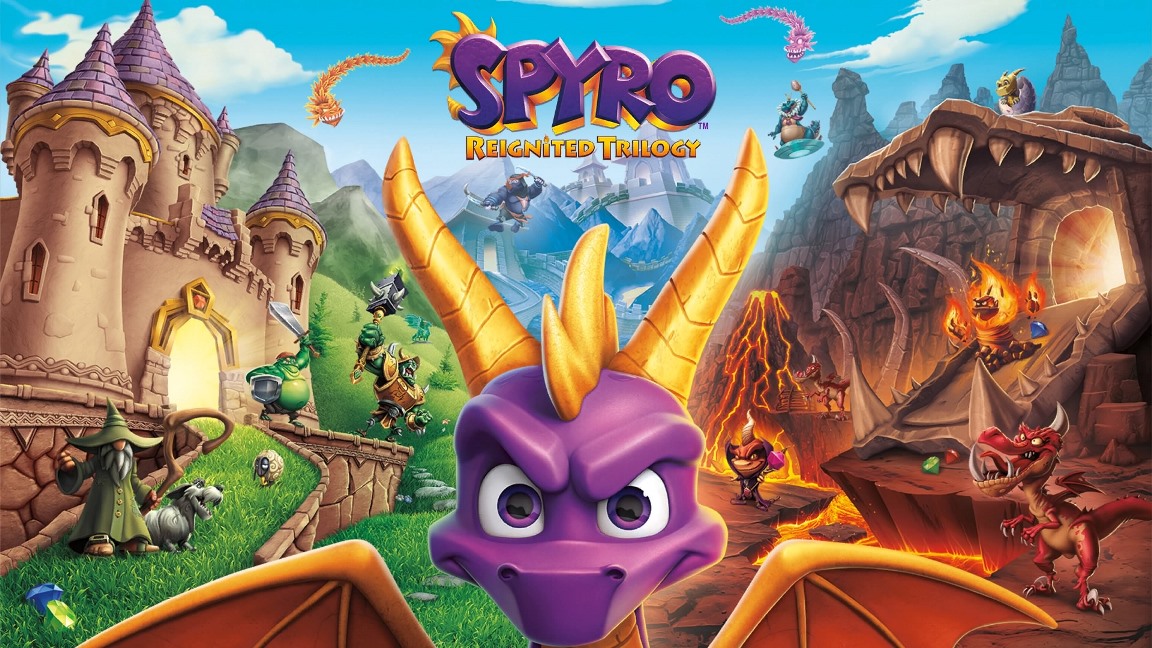 Like other platforms, we knew that the physical version of Spyro Reignited Trilogy would require an additional download on Switch. It's now been made clear that the back of the box mentions 10GB, but the final install size is 8.7GB.
Keep in mind that the download here is absolutely mandatory. If you try launching the physical version of Spyro Reignited Trilogy without the update, you won't be able to play. Even with airplane mode enabled, a prompt will appear stating that a software update is required.
Thanks to Jake for the tip.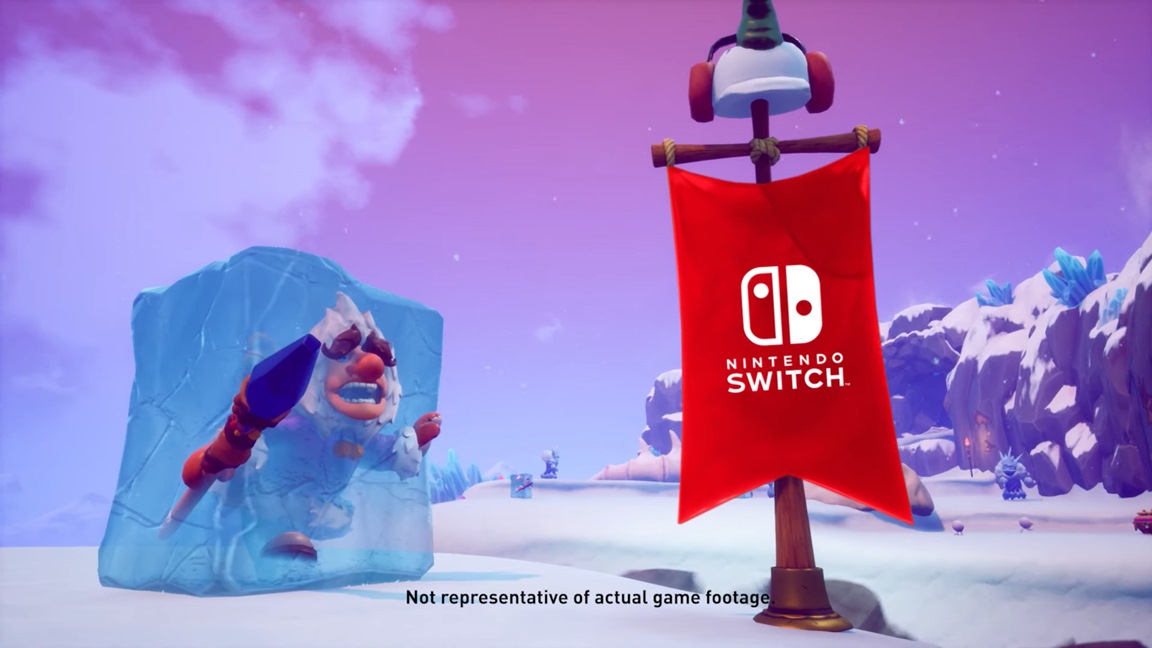 To prepare for next week's launch on additional platforms such as Switch, Spyro Reignited Trilogy has received a new launch trailer. Watch it below.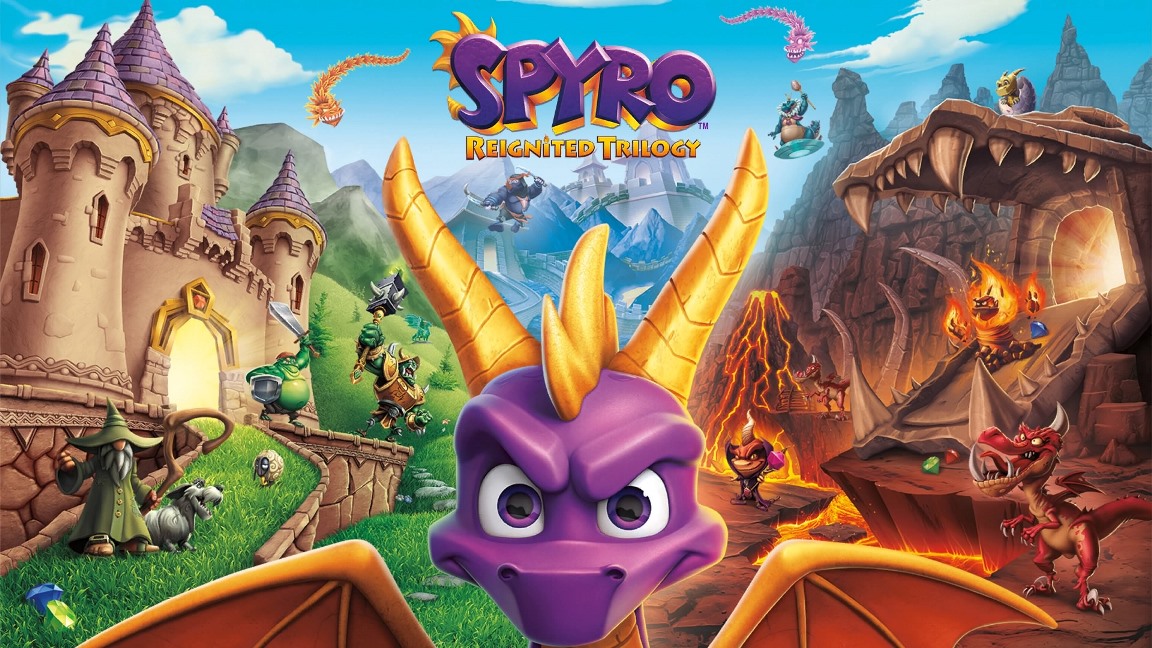 Spyro Reignited Trilogy is one of the many games that can be played at Nintendo's Gamescom 2019 booth this week. Get a look at some off-screen footage from the demo below.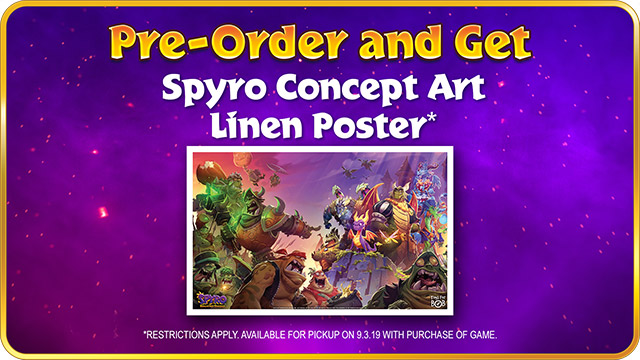 GameStop has a pre-order planned for Spyro Reignited Trilogy on Switch. If you reserve the game, you'll receive the concept art linen poster pictured above.
Spyro Reginited Trilogy launches for Switch on September 3. You can pre-order it online at GameStop here.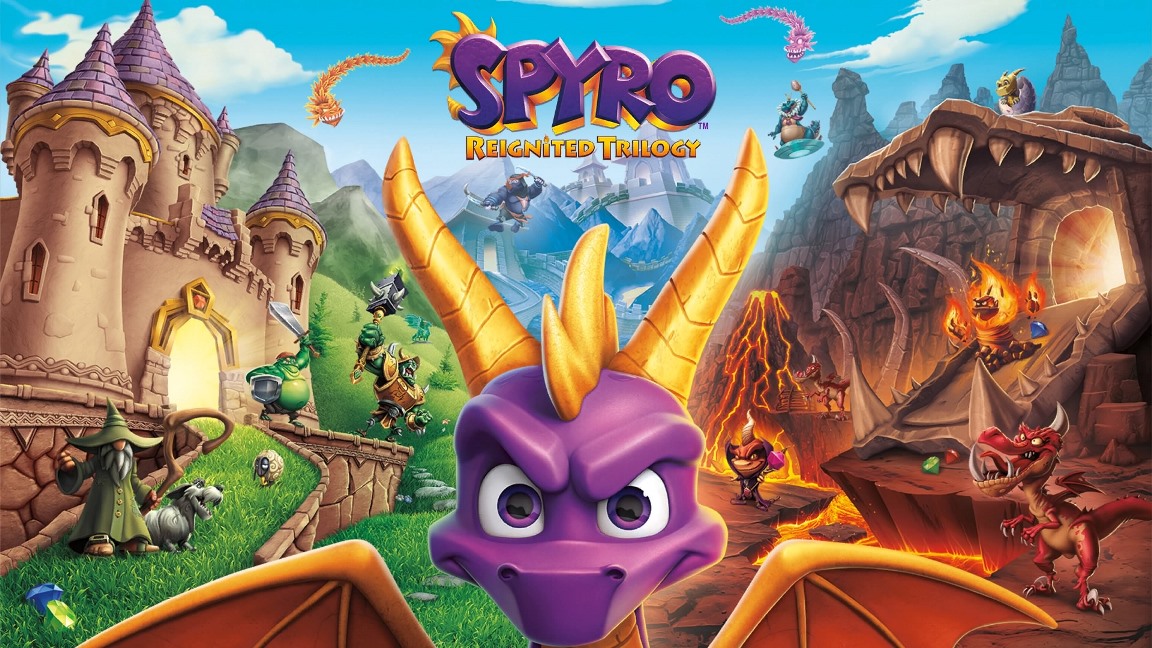 Yesterday, Activision began taking pre-orders for Spyro Reignited Trilogy. The eShop listing indicated that the collection would be a 6.3GB download on Switch. However, the situation is a bit more complicated than that.
According to those who accessed information from Nintendo's servers, a day-one update is in the works. The 8.7GB will push the total file size to around 15GB. Some felt that the original 6.3GB amount was a bit too small given what we saw on other platforms, so perhaps that update data includes one of the three games in Spyro Reignited Trilogy.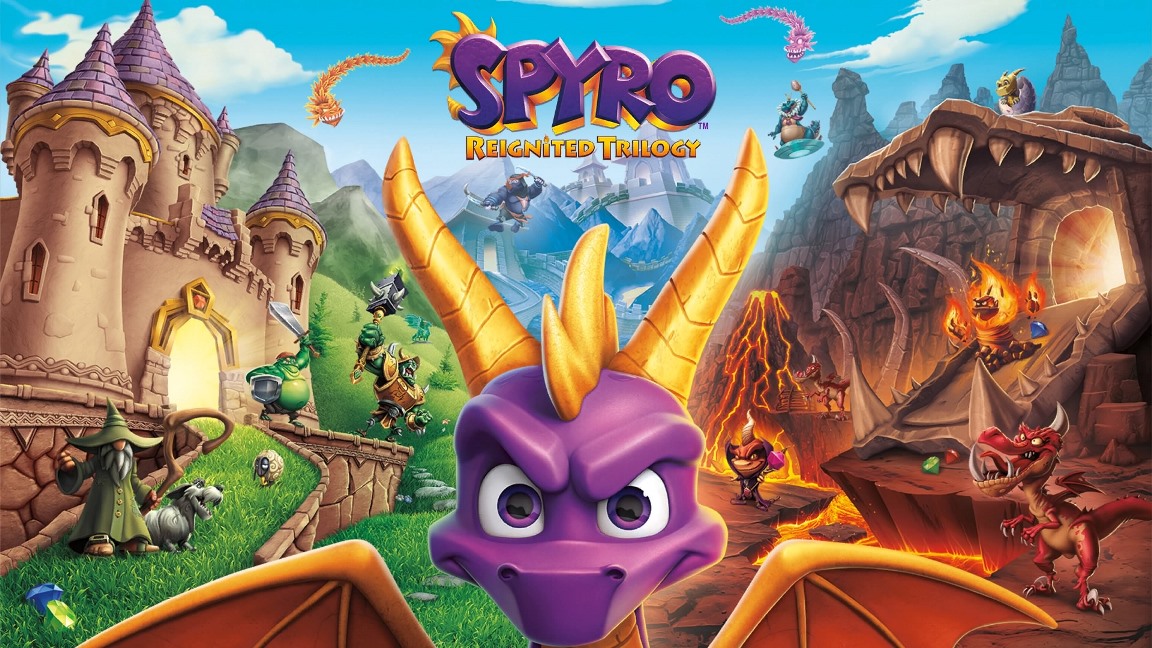 Activision is now taking pre-orders for Spyro Reignited Trilogy on the Switch eShop. If you take advantage of the option, you can purchase the collection in advance and download the required data ahead of time.
Spyro Reignited Trilogy releases for Switch on September 3. It'll take up 6.2GB digitally. Since Activision isn't including every game on the cartridge, the physical version will also have a separate download, though it's unclear how large it will be.
Source: Switch eShop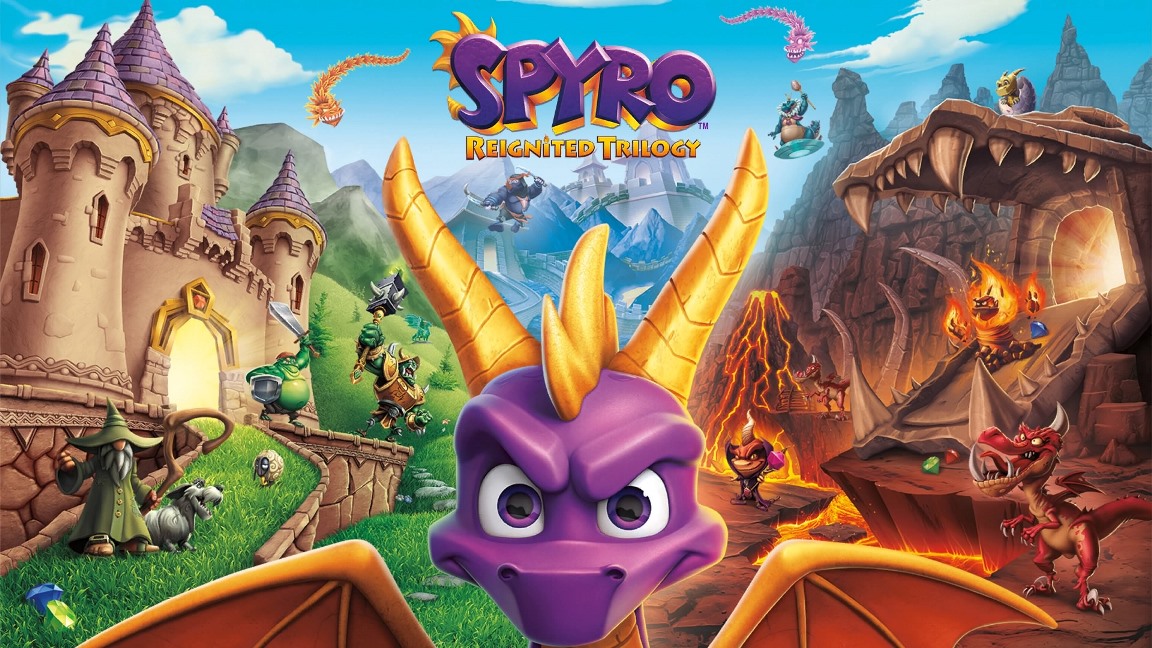 Nintendo World Report has shared a little bit of gameplay (and a few technical details) for Spyro Reignited Trilogy. Check out the video below.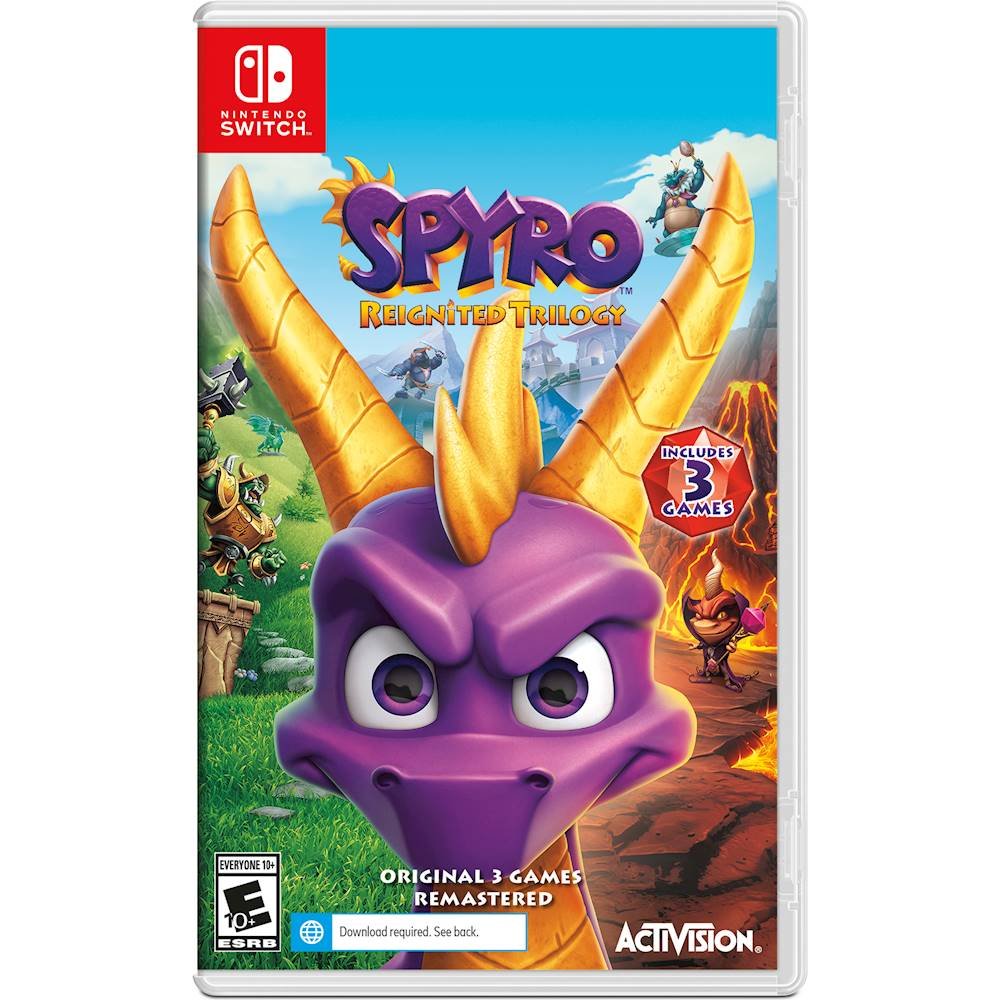 Best Buy has now posted the boxart for Spyro Reignited Trilogy. As shown on the packaging image, a download requirement notice is included.
This actually isn't surprising given previous information. On other platforms, Spyro Reignited Trilogy