The Dark Pictures Anthology: Little Hope heading to Switch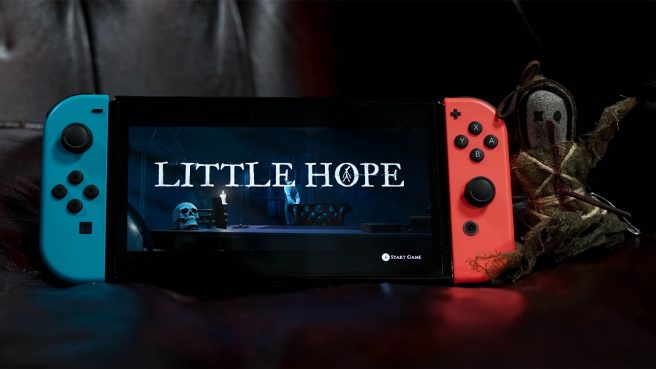 Bandai Namco and Supermassive Games are about to release another entry in their interactive drama and survival horror game series for Switch, as The Dark Pictures Anthology: Little Hope is launching next month. It will be available on October 5, 2023.
The Dark Pictures Anthology: Man of Medan previously appeared on Switch earlier this year. We're now waiting to see if House of Ashes and The Devil in Me will follow as well.
Here's an overview of The Dark Pictures Anthology: Little Hope:
When their bus is diverted through the town of Little Hope due to bad weather, it seems that a college class with strained relations has had a lucky escape when their bus crashes and they appear from the wreckage relatively unscathed. As they explore this seemingly abandoned town, they become trapped by a mysterious impenetrable fog, and as they search for a means of escape, they start to encounter visions of the past that haunt them from the shadows.

Through these mysterious visions, they bear witness to the town's gruesome past and the terrible events of the Andover Witch Trials. They must figure out the motivation of these apparitions and escape Little Hope while hellish demons relentlessly pursue them.
Find a trailer for The Dark Pictures Anthology: Little Hope below.
Official Trailer
Leave a Reply