The Escapists 2 trailer reveals series first with new transport prisons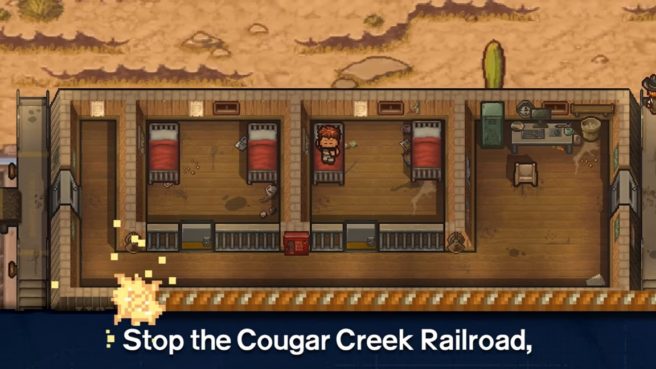 Team17 and developer Mouldy Toof published the newest trailer for The Escapists 2 today. The video shows three of the ten prisons in the game, all of which share something in common: all three are different types of prisoner transport vehicles.
In the Escapists 2, inmates will need to act quick and employ their stealth skills in order to escape the new timed prisons. These feature a variety of transit methods for the pixelated prisoners including:
Cougar Creek Railroad
Locked up on a hurling train chugging across the Cougar Creek Railroad, you and the vultures overhead know what fate awaits once this train reaches the end of the line. If you plan to see another sunrise you'd better disembark by whatever means necessary.

H.M.S Orca
Onboard the H.M.S Orca you'll find a pity of prisoners who are being shipped off in droves to a remote island far, far away from civilization. Not keen on being marooned, you'd much prefer to find a way off the boat before you stand about as much chance as a fish out of water.

Air Force Con
Meanwhile in Air Force Con, you better fasten your seatbelt! Only the most hardened of criminals get an entire plane during the escort phase. One thing's for sure though – it's a one-way-ticket, so you'd better act fast before landing.
We've included the new trailer for The Escapists 2 below.
Source: Team17 PR
Leave a Reply