The first Direct of the year was amazing – Metroid Prime, Pikmin 4, Zelda and more | NER Ep. 043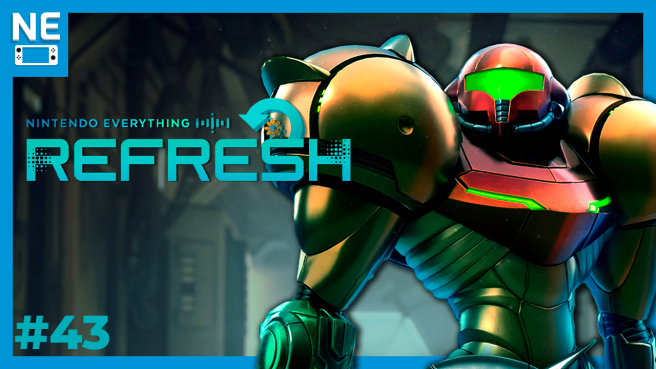 Well folks, it's happened – Nintendo held their first Direct of 2023, and it was jam-packed with some incredible surprises! From the surprise launch of Metroid Prime Remastered to the triumphant return of Level 5, the showcase revealed info on a ton of new and upcoming games, with a little something for everyone! This week, join your hosts Nick, Nicolas and Luiz as they discuss all the announcements (big and small!) and which games from the showcase they're most looking forward to playing. It's time to get hyped up for a great year of Switch releases!
Our podcast is available on most major streaming platforms, including Spotify, Apple Podcasts, Google Podcasts, Amazon Music and Audible, or you can check out the video version on YouTube.
Direct downloads are also available for free through our friends at ListenNotes. Have ideas or suggestions for the show, or want to submit a fan question or topic for a future episode? Let us know what you think – and thanks for listening!
➡ Inquiries/Fan Mail: [email protected]
Episode Segments:
(00:00) | Intro
(02:00) | Metroid Prime Remaster
(11:21) | GBA/GC on NSO
(20:53) | Pikmin 4
(27:19) | Advance Wars
(28:59) | Kirby's Return to DreamLand
(33:03) | The Legend of Zelda: Tears of the Kingdom
(43:32) | Bayonetta Origins
(45:38) | DLC's for Nintendo Games
(01:00:00) | Level-5 is back!
(01:06:35) | Samba de Amigo
(01:08:21) | Fashion Dreamer
(01:09:57) | Ghost Trick: Phantom Detective
(01:13:10) | Etrian Odyssey
(01:16:17) | Baten Kaitos
(01:19:11) | We Love Katamari
(01:21:19) | Harmony: The Fall of Reverie
(01:23:18) | Omega Strikers
(01:24:40) | WBSC eBaseball
(01:28:11) | Master Detective Archives: Rain Code
(01:32:05) | Japanese direct exclusives
(01:38:18) | What we've been playing?
Hosts:
Nick Serpa: @ndserpa
Dennis Gagliardotto: @LyonHart_
Luiz Estrella: @Luizestrella_
Nicolas Shadday: @Dayshade1999
Leave a Reply