The Gallery gets first trailer, new release date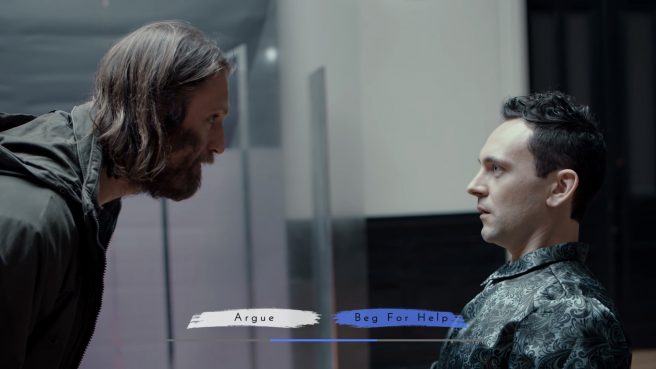 Aviary Studios has set a release date and put out the first proper trailer for The Gallery, its upcoming FMV/live action game and interactive film hybrid for Switch.
The Gallery, a combination of hostage thriller and social drama with a dash of world film festival cinema aesthetic, is written and directed by Paul Raschid. George Blagden (Louis XIV in Versailles and Athelstan in Vikings) and Anna Popplewell (Susan Pevensie in Disney's Narnia franchise) are included on the cast.
Here's some additional information:
Filmed over a 6 week period in February and March, 2021, the game immerses audiences in an interactive experience set in two time periods – 1981 and 2021 where players will face over 150 decision paths and 18 different endings over around 5 hours of content as they navigate a story full of mystery and intrigue.

The interactive authoring for The Gallery was provided by Stornaway.io. The Unity game engine build was undertaken by Edgeloop Ltd.
You can get a look at the trailer for The Gallery below. The video is said to have been made "to engage both gamers and interactive film fans with its blend of powerful visuals depicting the games' two time periods – 1981 and 2021, both of which are of considerable political, social and cultural significance in UK history."
The release date for The Gallery on Switch is set for August 1, 2022. Originally it was planned for this past April.
Source: Aviary Studios PR
Leave a Reply