The Jackbox Party Pack 6 announced, will include Trivia Murder Party 2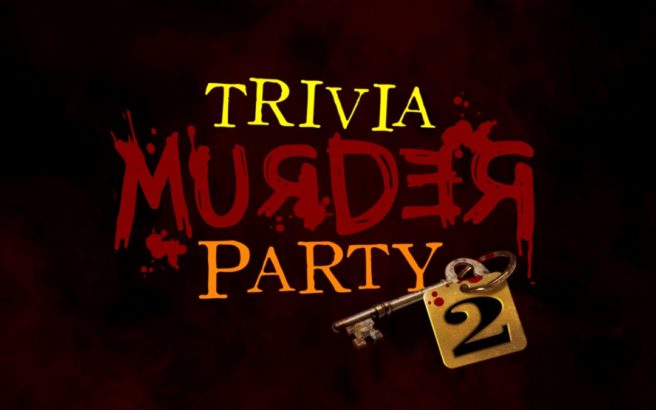 The Jackbox Party Pack 6 is on the way, Jackbox Games announced at PAX East 2019. The game will launch on various platforms this fall. A Switch release technically hasn't been confirmed just yet, but given that the previous five entries are all up on the eShop, this one should follow a similar pattern.
The Jackbox Party Pack 6 will feature Trivia Murder Party 2, acting as a followup to the original game in The Jackbox Party Pack 3. Here's what's been shared thus far:
Trivia Murder Party is a deviously funny trivia game where getting questions wrong leads to fighting for your life in a variety of strange and challenging mini-games. Trivia Murder Party 2 is the most frequently requested sequel of all the Party Pack games and it's finally on its way in Party Pack 6.

While most of the game details are still shrouded in mystery, we can confirm that, in Trivia Murder Party 2, the serial killer host has moved back into his childhood home, a Murder Hotel that his family has run (and killed people in) for generations. Like any good (or bad) horror movie sequel the stakes are higher, the surprises are bigger, and the clichés are abundant.

Without spoiling much more, the game will include:

New questions
Dastardly new mini-games
Cursed "gifts"
Weird new ways to die
Enhanced audience features

Okay, okay a couple more cryptic hints but this is it for now:

Keys
Mirrors
Wigs
Swords
Daddy issues
Fun
View a teaser for Trivia Murder Party 2 in The Jackbox Party Pack 6 below.
Leave a Reply