The King of Fighters XIII Global Match announced for Switch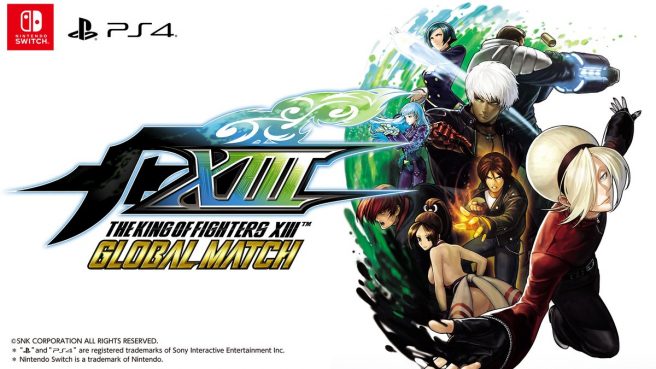 SNK is developing The King of Fighters XIII Global Match for Switch, the company revealed today. A release window has not been announced.
Note that despite it being April Fools' Day, this is apparently an actual announcement. SNK shared the news at Evo Japan 2023.
The King of Fighters XIII originally came out in 2010, but this marks its first appearance on a Nintendo platform. SNK says this version will have rollback netcode and improved online functionality.
Here's some information about The King of Fighters XIII:
The King of Fighters XIII represents a rebirth for one of gaming's longest tenured franchises and one of the most popular fighting brands ever. With the triumphant return of fan favorite characters like K', Mai, and Vice, extensive refinement of the core fighting engine based on community feedback, and vastly improved network functionality, The King of Fighters XIII represents the HD entry in the series that fans have been waiting for.

Painstaking effort has been made to address every last concern following the last entry: fights play faster; the addition of over a half dozen play modes offers variety and replayability; the game's beautifully rendered and animated character sprites are better distinguished from the backgrounds-which happen to be richer and more detailed; the camera perspective is less restricted; fighters have more moves, including new supers and the all-new NEOMAX supers; and much, much more!

After recent incidents, involving such characters as Ash Crimson, Iori Yagami, and Kyo Kusanagi, it was feared that the next King of Fighters tournament would never happen. However, thanks to worldwide-sent invitations to fighters and an unheard-of amount of promotion by a mysterious party (led by a figure known as "R"), the new mixed-martial arts tournament is now on the world stage with mass-media coverage like never before.
We have a trailer for The King of Fighters XIII Global Match below.
Leave a Reply