The Last Faith delayed to November, new trailer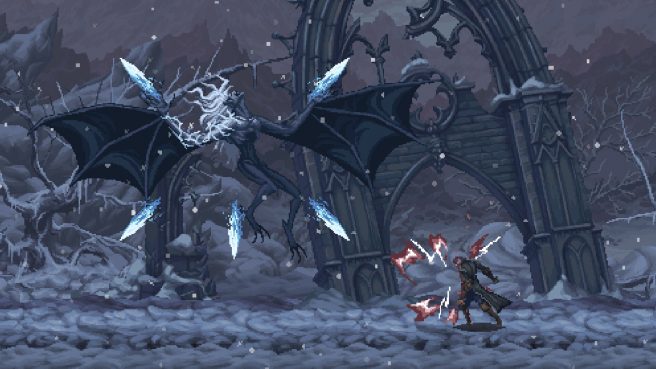 Original (8/23): The Last Faith has been delayed, and will now be launching on all platforms – including Switch – this November. A reason for the move wasn't provided.
The Last Faith was previously given an October launch window this past June. We have more information about the game below.
Often brutal, but always empowering, The Last Faith thrives on merciless and precise combat, with a huge range of custom executions to perform. Players will unearth a formidable variety of melee weapons, arcane spells, and long-range firearms, allowing them to carve a path in their own style.

Explore rich, gothic environments in order to piece together the fractured history of Mythringal, and survive intense encounters against swathes of blood-thirsty enemies who will stop at nothing to put an end to Eryk. Use your extensive arsenal of weapons to bring your foes to their knees with surgical precision, and invoke the mysterious power of the Nycrux in order to level up your attributes and stay one step ahead.

Weave between bullets, lightning and viscera as you lead a macabre dance with all manner of brutal bosses – intense battles that will test even the most seasoned Souls-like players. Converse with the mysterious denizens of Mythringal and, perhaps, even befriend some lost souls who will aid you on your journey.

Go beyond the bounds of the city walls and traverse a plethora of hand-drawn locations ranging from dark, gnarled forests to frigid mountain peaks. Unlock new abilities that recontextualise previously explored areas and gradually expand your understanding of the world via a huge interconnected map.
To soften the news about The Last Faith being delayed, we have a new trailer. Find it below.
---
Update (10/4): The game now has a specific November 15 release date. Also, we have a new trailer below.
Leave a Reply