The Last Friend coming to Switch in September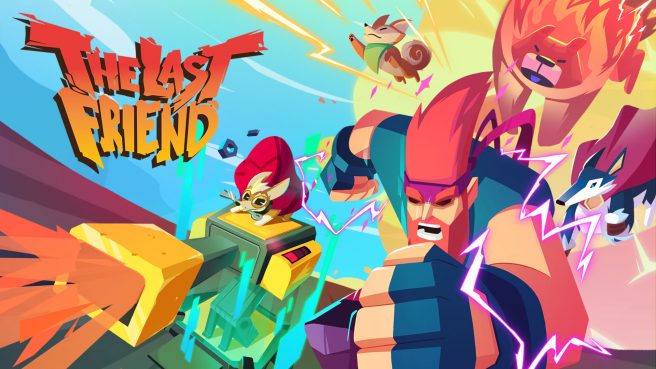 Today, publisher Skystone Games and developer Stonebot Studio announced that The Last Friend is coming to Switch next month. The tower defense brawler will be available on September 30.
It's been a pretty long wait for The Last Friend. When it was announced back in 2018, it was originally planned for early 2019. Needless to say, it's taken a couple of additional years to wrap up development.
Here's some additional information about The Last Friend as well as a trailer:
Seamlessly blending both the arcade action of games like Streets of Rage with the strategical thinking of titles like Plants vs. Zombies, The Last Friend quickly becomes a battle of man and canine standing stalwart against the end of the world. The Last Friend brings in a horde of super-powered dogs to help players drive back the violent mutants and gangs of the apocalypse in a fun, fast-paced hybrid of Brawler and Tower Defense.

You'll work your way across a vast dystopian, wasteland rescuing doggos who will in turn help you save the world in your roving battle station of conversion van that would make Harry from Dumb and Dumber incredibly jealous.

Main Game Features:

– Tower Defense meets Brawler with a seamless blend of genres
– Combo-driven combat with special moves and powers galore
– Dozens of Dogs to Rescue with powers to upgrade as your progress
– Over 50 challenging and replayable levels to master and reap rewards from
– Survive the wasteland in an upgradeable roving battle station
– And yes… you can pet the doggos.
Also announced today is the "True Frens" Edition of The Last Friend, limited to just 400 units. This gives fans the chance to work with Stonebot to bring their dog into the game. Additional information can be found on the official website here, and there's news about the Frens Furever and My Buddies packages.
The Last Friend will be sold digitally for Switch via the eShop. A demo will be made available soon.
Source: Skystone Games PR
Leave a Reply