The Legend of Zelda: Concert 2018 announced for Japan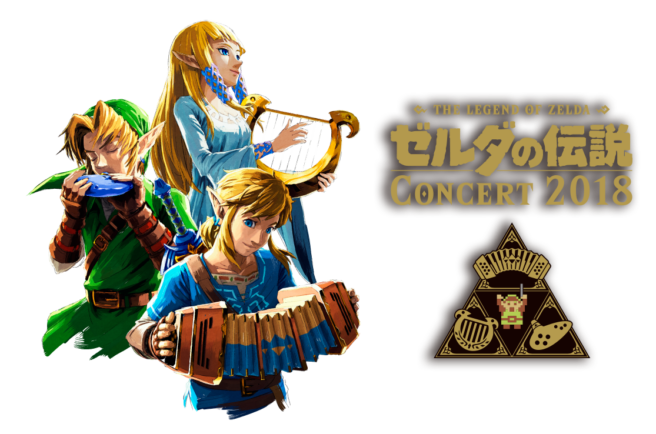 Nintendo has announced three The Legend of Zelda-themed orchestral concerts for Japan. Titled The Legend of Zelda: Concert 2018, these concerts will take place on November 22nd and December 14th in Tokyo and on November 25th in Osaka. The concerts will be centered around three instruments that have played key roles in past Zelda games: the ocarina (Ocarina of Time), harp (Skyward Sword) and accordion (Breath of the Wild). Tickets cost between 7,500 Yen for regular seats and 12,000 Yen for so-called "Master Seats", which also include several Zelda-themed goodies.
The conductor for the concerts will be Taizo Takemoto, who served in the same role for the Majora's Mask 3D concert in 2o15 and the Zelda 30th anniversary concert in 2016. The concerts in Tokyo will be performed by the Tokyo Philharmonic Orchestra, while the Osaka show will be performed by the Japan Century Symphony Orchestra.
Leave a Reply