The Mageseeker: A League of Legends Story gameplay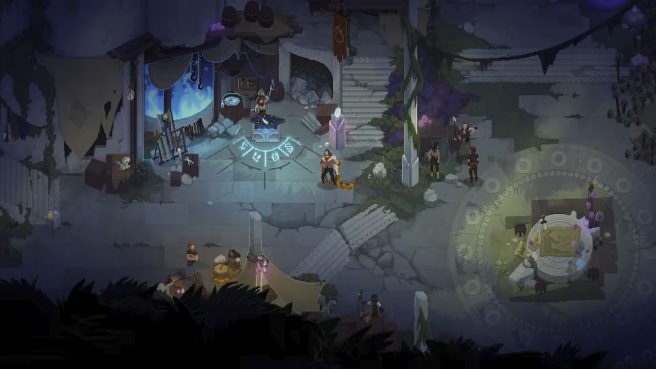 A new round of gameplay has come in for The Mageseeker: A League of Legends Story. We specifically have a look at the Switch version.
Everything you need to know about the title can be found in the following overview:
Developed by Digital Sun, creators of Moonlighter, The Mageseeker: A League of Legends Story is an action RPG that takes place in the League of Legends universe. In the kingdom of Demacia, the Mageseekers hold the power to oppress magic-using citizens in the name of public order–by inducting and indoctrinating them, locking them away, or driving them into hiding.

Play as Sylas, a spell-stealing mage who has just broken free of his unjust captivity at the Mageseekers' hands. Wielding the chains that once bound you, you must liberate your homeland from tyranny, one Mageseeker at a time.

Magic is everywhere, including on the battlefield. From searing flames to deadly ice, master a variety of spells and customize your unique play style. Brandish your chains and use your enemies' magic against them, or bash them with your fists–the choice is yours.

Demacia is ripe for a revolution, but can you rise to the challenge of leading it? It's up to you to find mages across the land and recruit them to your cause. Harness the power of your growing army to upgrade your base and unlock unique abilities.

You see the Mageseekers for the criminals they are, but not everyone is ready for the truth. Battle formidable foes and align with unforgettable allies, both new and old. Only you can uncover the buried secrets of Demacia's past, and use them to change the course of its future.
The Switch gameplay for The Mageseeker: A League of Legends is available below.
The Mageseeker: A League of Legends is up on the Switch eShop. It supports English, French, German, Italian, Japanese, Korean, Portuguese, Russian, Simplified Chinese, Spanish, and Traditional Chinese languages.
Leave a Reply