The origins of Smash Bros., Resident Evil Cloud versions, Mario Party, and more | Nintendo Everything Refresh Ep. 029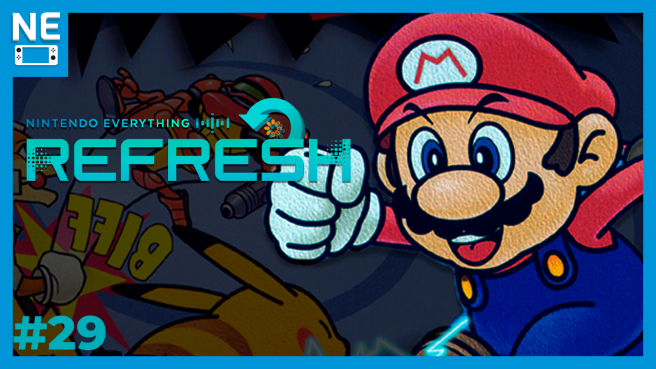 Did you know that Super Smash Bros. almost didn't get made? Join your hosts Nick, Nicolas and Dennis as they talk about a recent behind-the-scenes look at the development of the original Super Smash Bros for Nintendo 64 and the OTHER game that almost got made instead. They'll also discuss the many cloud-streaming games coming to Switch over the next few months, the latest updates on the Bayonetta 3 voice-acting drama, some classic Mario Party games hitting Switch Online, and MUCH more!
Our show is available on most major streaming platforms, including Spotify, Apple Podcasts, Google Podcasts, Amazon Music and Audible, and direct downloads are also now available for free through our friends at ListenNotes! You can also check out the video version on Youtube below.
(**A quick editorial note: while this week's episode does contain discussion of the recent news surrounding Bayonetta 3's voice acting and Hellena Taylor, it was recorded on Sunday 10/23, and as such does not reflect recent news developments. Listeners are encouraged to follow Nintendo Everything's ongoing coverage of the story as it develops.**)
Have ideas or suggestions for the show, or want to submit a fan question or topic for a future episode? Let us know what you think – and thanks for listening!
Leave a Reply