The Return of Ishtar is this week's Arcade Archives title on Switch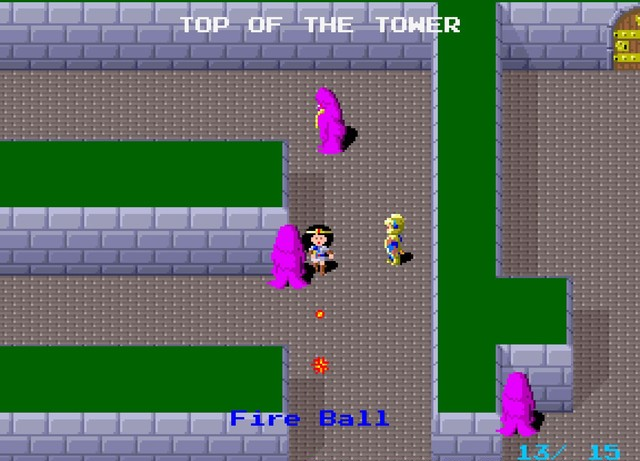 Hamster has announced that The Return of Ishtar will be coming to Switch as their next Arcade Archives game. Here is some more information on the title.
The Return of Ishtar is an action RPG originally released by Namco in 1986. The game is a sequel to the Tower of Druaga, another arcade title that also happened to receive an Arcade Archives release recently. Now that Gilgamesh has rescued the priestess Ki from the tower, they must now find a way to escape it without being done in by its evil denizens. Interestingly, the game actually requires two players to play, as one will control the maiden Ki, capable of fighting with magic, while the other controls the sword-wielding knight Gilgamesh. You must travel through the sixty floors of the tower, grabbing helpful items and avoiding enemies, as both Ki and Gilgamesh are relatively weak, and the game will end if either of them dies. This game was also the first arcade title developed by Namco to do away with a classic scoring system and introduce a password feature, allowing players to continue playing where they left off.
Arcade Archives The Return of Ishtar will release digitally on Switch tomorrow, September 22. It will cost $7.99 / €6.99 / £6.29 on the Switch eShop.
Leave a Reply