The Touryst and FAST RMX getting physical releases on Switch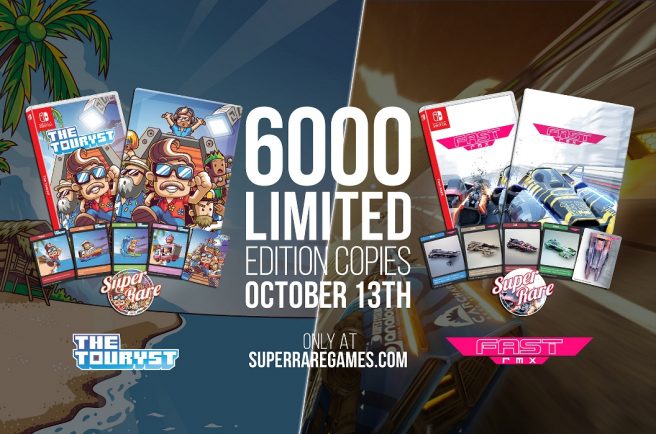 Super Rare Games, in partnership with Shin'en, today announced plans to offer physical versions of The Touryst and FAST RMX on Switch.
Both will be limited to 6,000 units and will be available as standard and steelbook editions. All copies come with all the current content on their cart, a full-color manual, interior artwork, an exclusive sticker, and trading cards.
More information about the games can be found below.
About The Touryst

Discover exotic islands and explore ancient monuments in this relaxing action-adventure exploration game. Enjoy an adventure as varied as life itself. From climbing into deep mines and uncovering secret passages to surfing and dancing at a beach party, Monument Island has it all. Live the tourist life of your dreams!

About Fast RMX

The fastest racing game you may have ever experienced! Jump into the driver's seat of your very own anti-gravity vehicle and put your skills to the test in high-octane competitions. With 36 exciting tracks to discover, challenge your friends to local split-screen races or take part in online races against players from all over the world.
Pre-orders for the physical versions of The Touryst and FAST RMX begin on October 13 at 10 AM PT / 1 PM ET / 6 PM in the UK / 7 PM in Europe through Super Rare Games. Copies ship shortly after release.
Leave a Reply