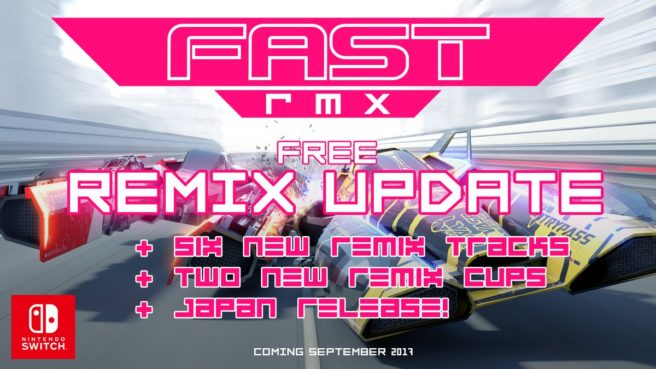 The new "Remix Update" for FAST RMX is now officially live, including two new cups and six tracks. Take a look at some footage below.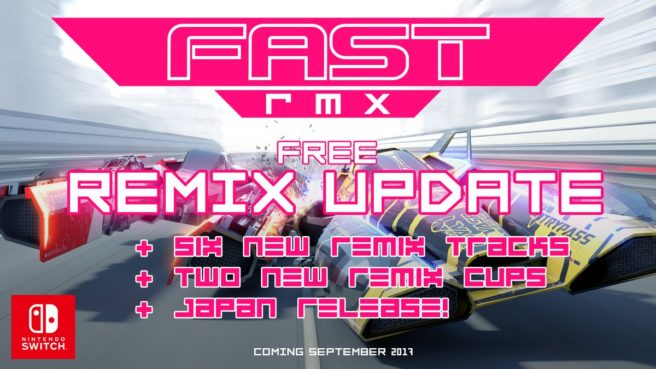 Last month, Shin'en teased a new 1.3 "Remix Update" for FAST RMX. The studio will be releasing six new tracks and two new cups entirely for free.
In preparation for what's to come, Shin'en created a news channel for Switch owners. A notice just sent out to those who are subscribed states that the update is landing on September 13. The North American message doesn't have a time, but the European version states it will be at 4 PM in the UK / 5 PM in Europe.
Source: Switch news