The Wicked King and the Noble Hero details and screenshots – Nathan, Quess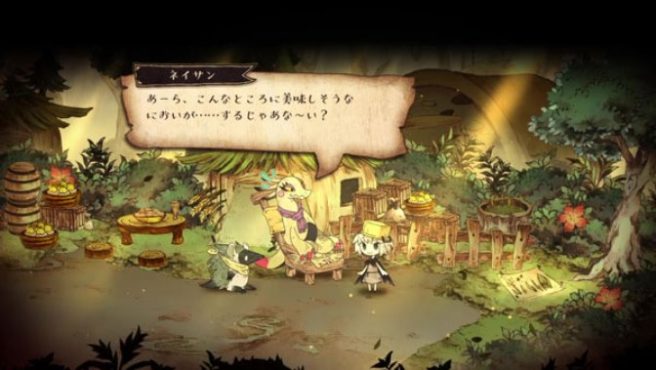 Nippon Ichi Software has shared the latest on The Wicked King and the Noble Hero. This time around, two characters are featured: Nathan and Quess.
Here's the lowdown on both, courtesy of Gematsu:
Nathan
– A lizard who loves eating gourmet food
– He has a bighearted and sunny personality, and teases Yuu by trying to eat her
– Perhaps because he is frail, he is always seated in his chair, and Harry the hedgehog seems to be there to care for him
– Tends to fret when hungry
– Yuu decides to help Nathan find the "Legendary Gourmet" of his dreams
Quess
– A fierce-looking gatekeeper wolf
– Although confident in his physical strength, he is somewhat lacking when it comes to mindpower. He looks down on humans as weak
– Refers to Yuu as "The Human"
– One day, the village gatekeeper Quess uncovers a message in a bottle in the forest
– The message on the paper contains a code that Quess was unable to decipher
– After asking old man Owl about the code's meaning, Quess asks Yuu to get the special embroidery materials needed to reply from Mist, the most knowledgeable creature in the village
The Wicked King and the Noble Hero releases for Switch on June 24 in Japan. A western release has not yet been announced.
Leave a Reply