Them's Fightin' Herds confirmed for Switch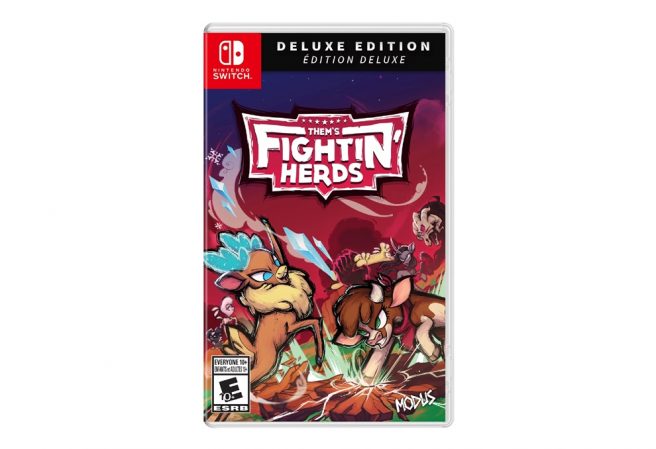 Original: Following a previous leak from the ESRB, Them's Fightin' Herds has been officially confirmed for Switch. Publisher Modus Games and developer Mane6 announced today that the title will be available this fall as both a physical and digital release.
Also revealed is that more content is planned for the game. With the Season 1 Pass, players will be able to get their hands on four brand-new DLC fighters, stages, and cosmetics. This will be included in the Deluxe Edition or as a separate digital upgrade.
Here's more on Them's Fightin' Herds:
Them's Fightin' Herds, currently available on Steam, is a four-button, 2D fighting game featuring a cast of characters designed by Lauren Faust (producer and developer for My Little Pony: Friendship is Magic; creator, director, and developer for Super Best Friends Forever). Tussle in Arcade and Local Versus Modes, practice in Tutorial and Training Modes, then dive into the game's many online matchmaking features (with GGPO rollback netcode) to test yourself against players from around the world. Or explore an episodic Story Mode that blends top-down adventure with fighting game combat challenges!
A trailer announcing the Switch version of Them's Fightin' Herds can be found below.
Them's Fightin' Herds will be shown off at Combo Breaker, an annual fighting game tournament in Chicago, between May 27 and May 29.
---
Update: You can now pre-order Them's Fightin' Herds on Amazon here.
Source: Modus Games PR
Leave a Reply