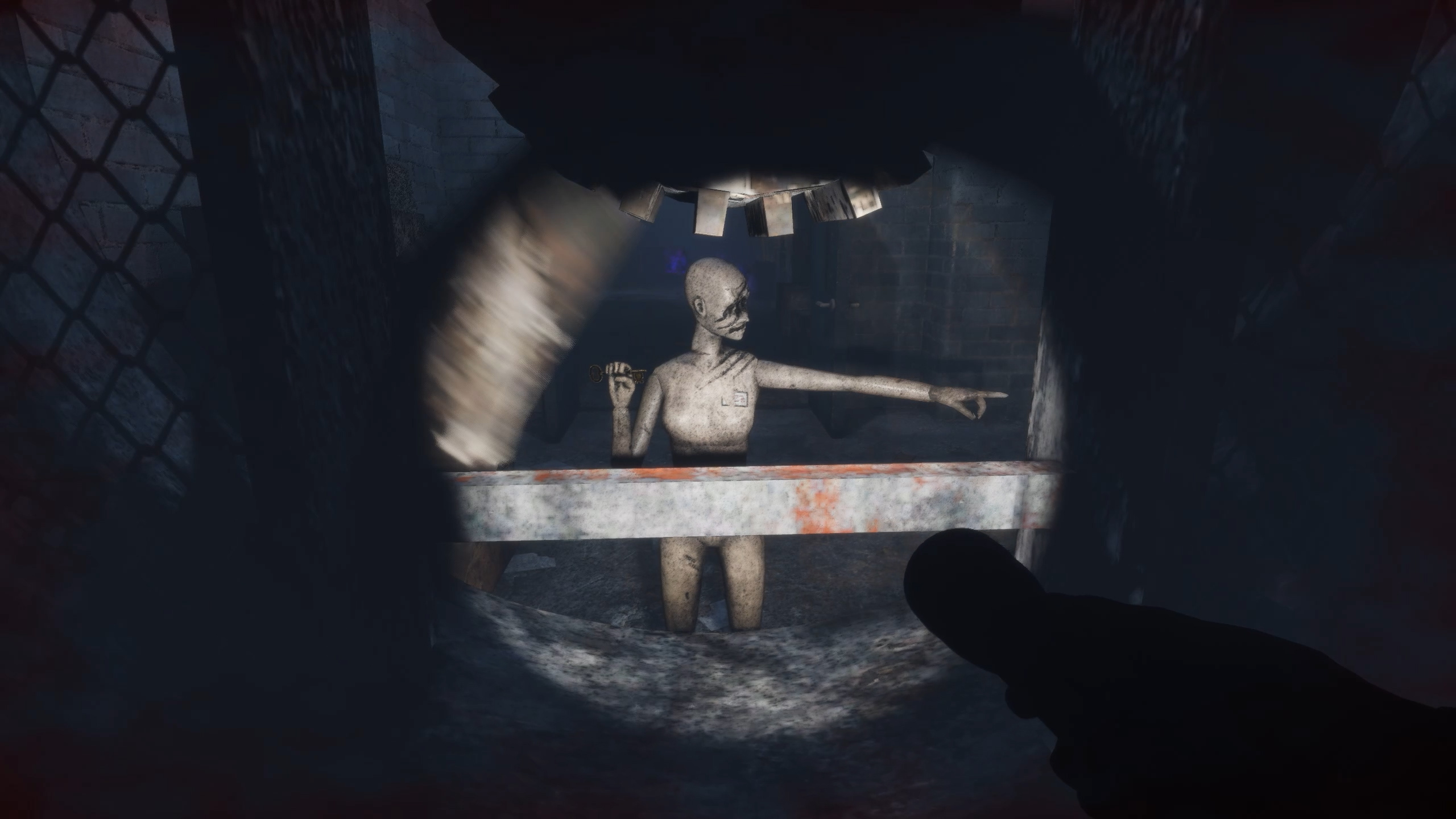 Publisher Modus Games and developer We Create Stuff are back with a new gameplay trailer for In Sound Mind, their first-person psychological horror experience that was announced for Switch back in February. The video walks players through many of the puzzles and environments they'll encounter as they dive into the psyches of varied individuals.
Here's an overview of the game:
Rustler, the classic GTA-inspired medieval game from publisher Modus Games and developer Jutsu Games, has received new gameplay showing the title on Switch. It just released on various platforms this week.
Here's some information about the game: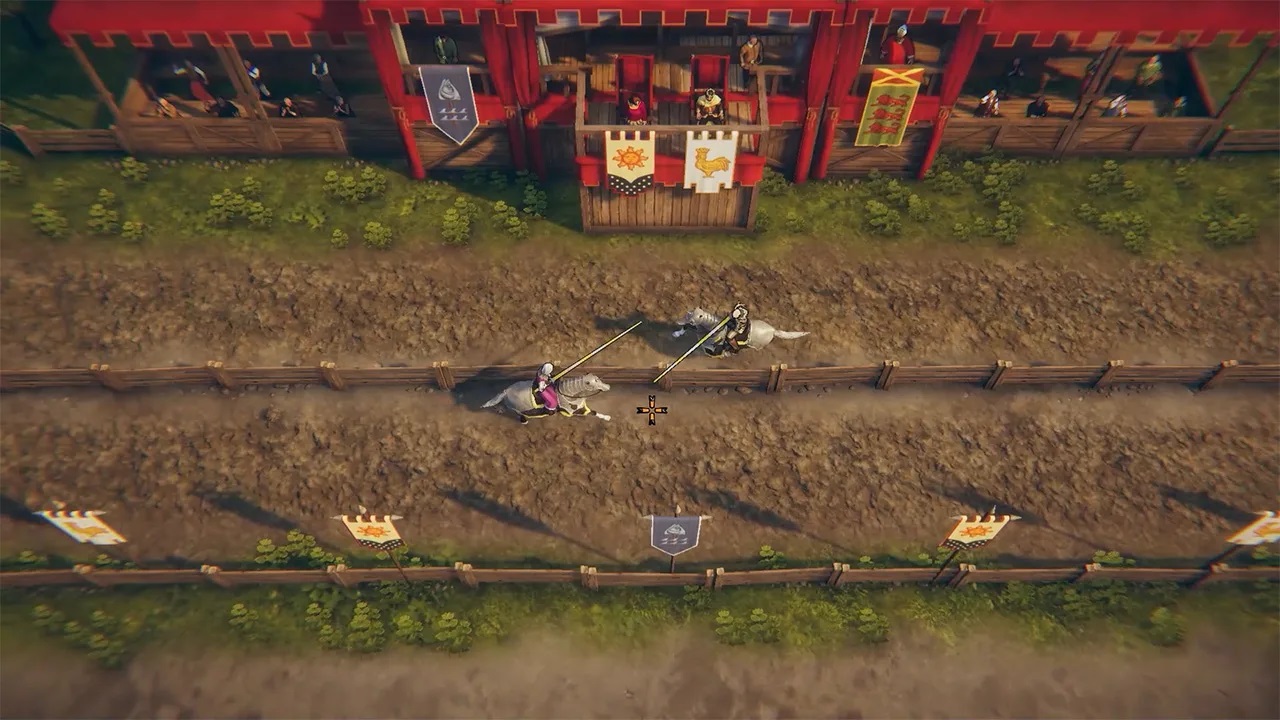 Modus Games and Jutsu Games' classic Grand Theft Auto-inspired title Rustler has landed on Switch today, and we have a new trailer to celebrate.
Here's a bunch of information about the title: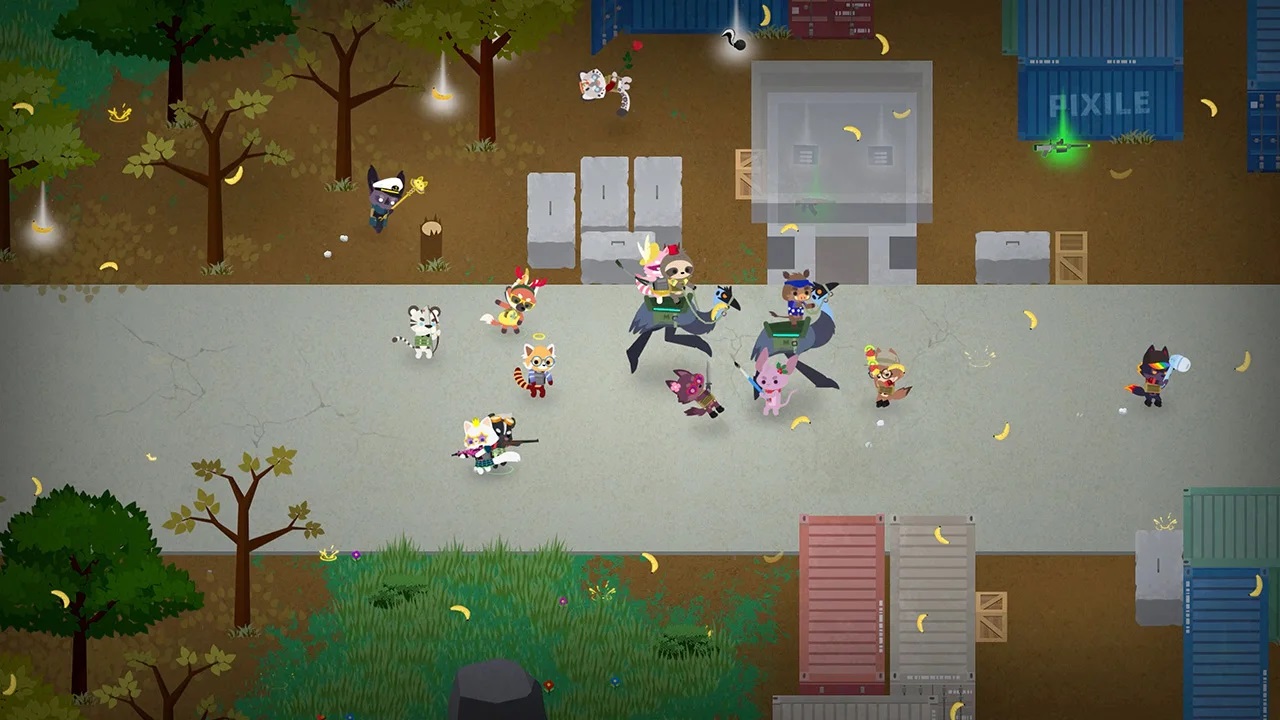 Super Animal Royale was previously announced for Switch, but a shadowdrop wasn't exactly expected. But during Gamescom 2021 yesterday, it saw a surprise release on the system.
Wondering what Super Animal Royale has to offer? Read up on the following overview with additional details: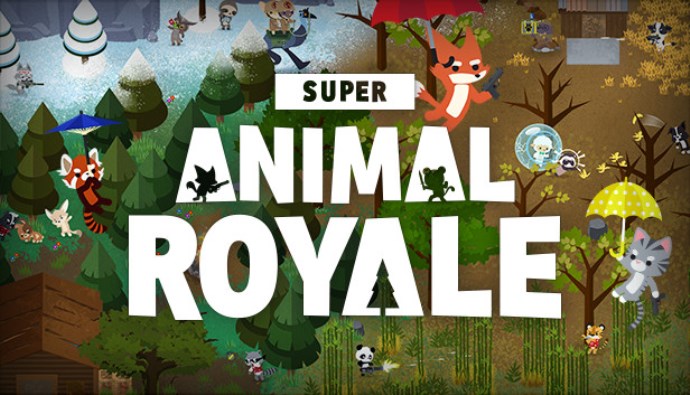 It turns out that the release date for Super Animal Royale on Switch is today. During the Gamescom edition of Future Games Show, publisher Modus Games and developer Pixile shared the surprise launch news.
Here's an overview of the game: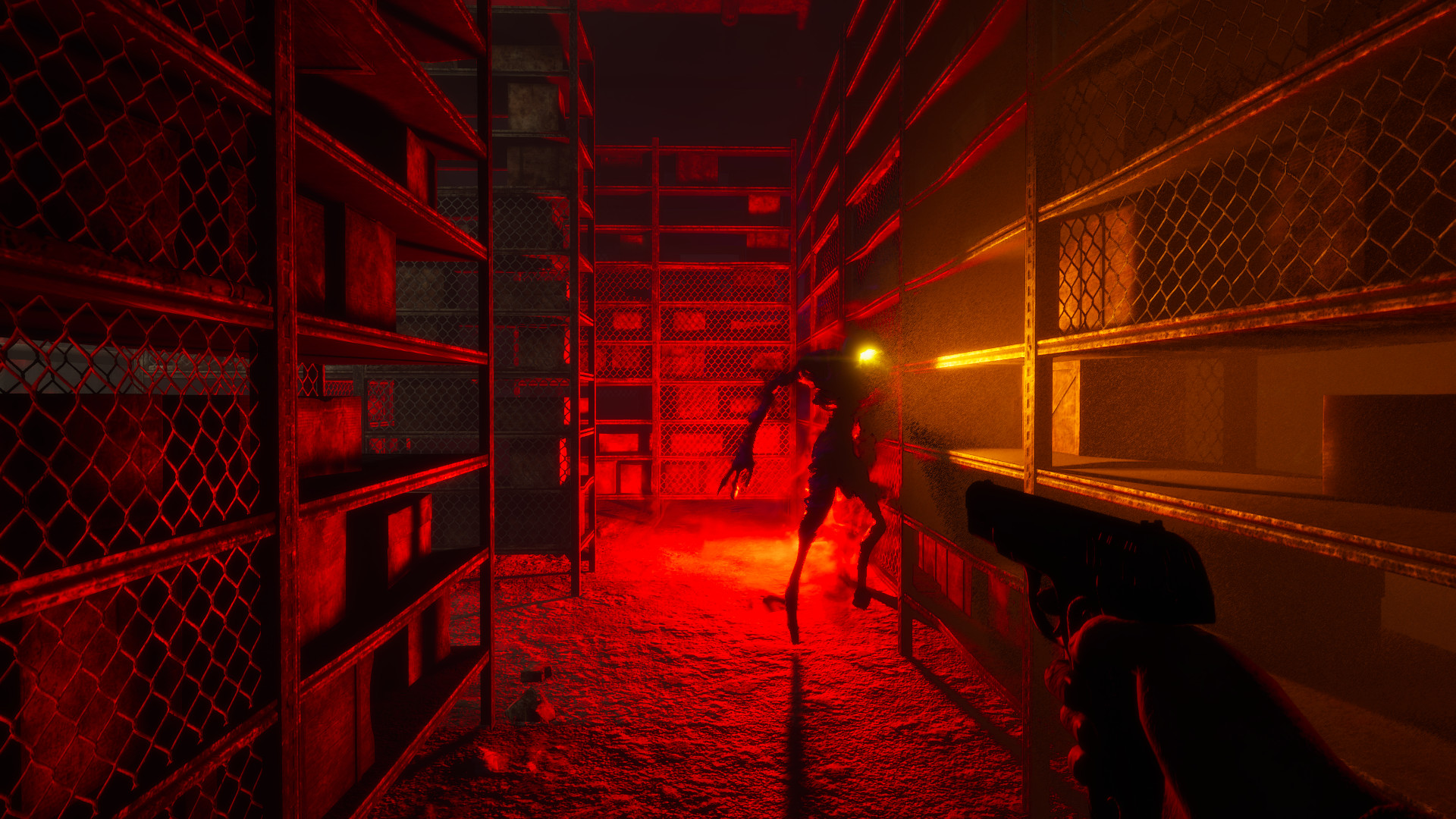 Modus Games today announced its plans for Gamescom 2021 ahead of the event's Opening Night Live ceremony tomorrow.
The company says it "will offer fans access to the latest information about its exciting lineup of games and will appear throughout the show in various media events – including the Future Games Show airing on August 26 and on IGN's Gamescom programming on August 26 and 27." Switch titles In Sound Mind, Super Animal Royale, and Rustler will be at the show along with Soulstice and "a surprise announcement at the Future Games Show."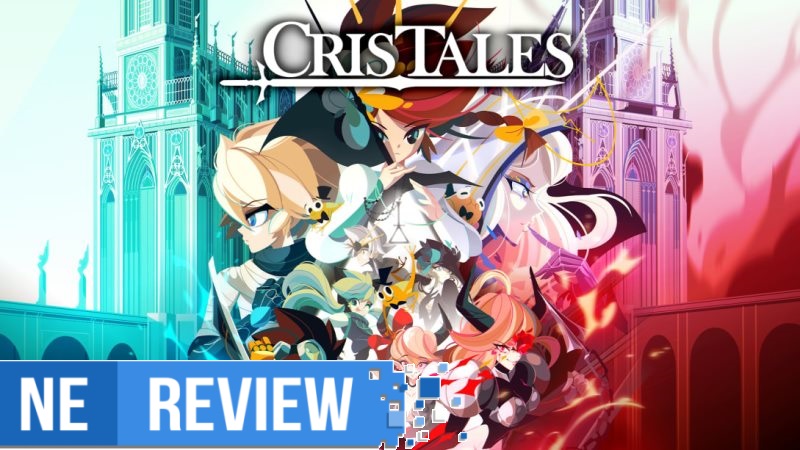 System: Switch
Release date: July 20, 2021
Developer: SYCK / Dreams Uncorporated
Publisher: Modus Games
---
Cris Tales may have wowed us with its first few showings – colorful and whimsical animations, an interesting time-travel mechanic that not only works throughout the adventure but also in battle, and a friendly top-hat garnished frog friend that rides on your shoulder to give you tips on your powers and progression hints? Certainly, this is an unorthodox recipe, but what does Cris Tales turn out to be when all is said and done?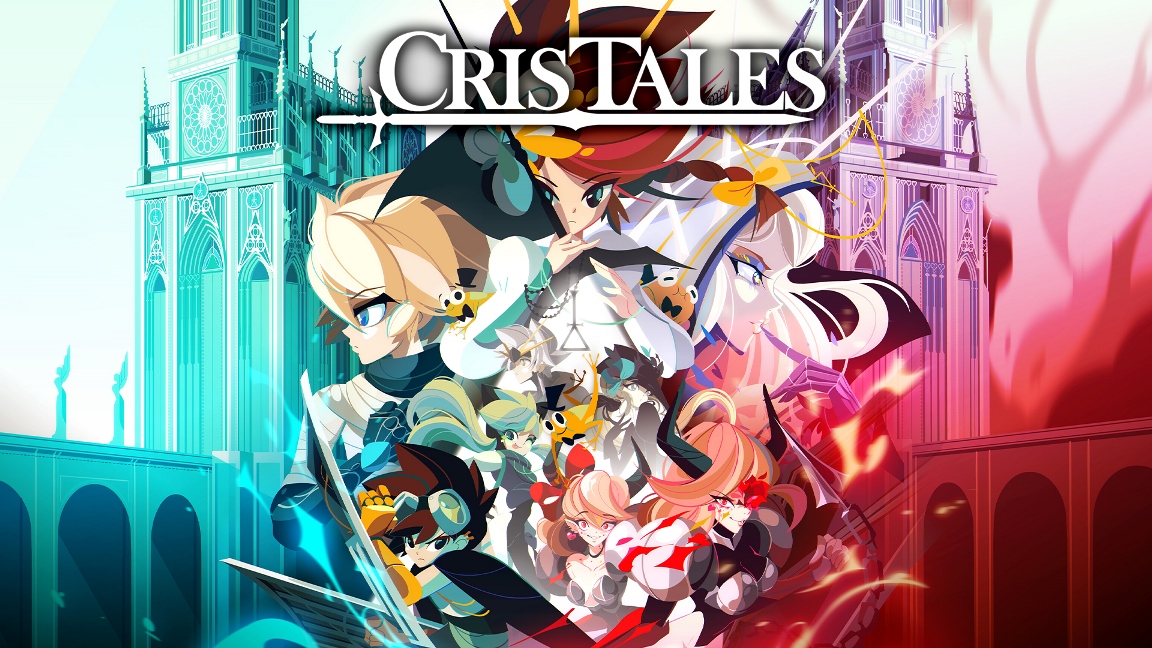 Cris Tales is out today on Switch, and we have a trailer to celebrate the release of the RPG. Have a look at the video below.
Cris Tales is available both physically and digitally on Switch.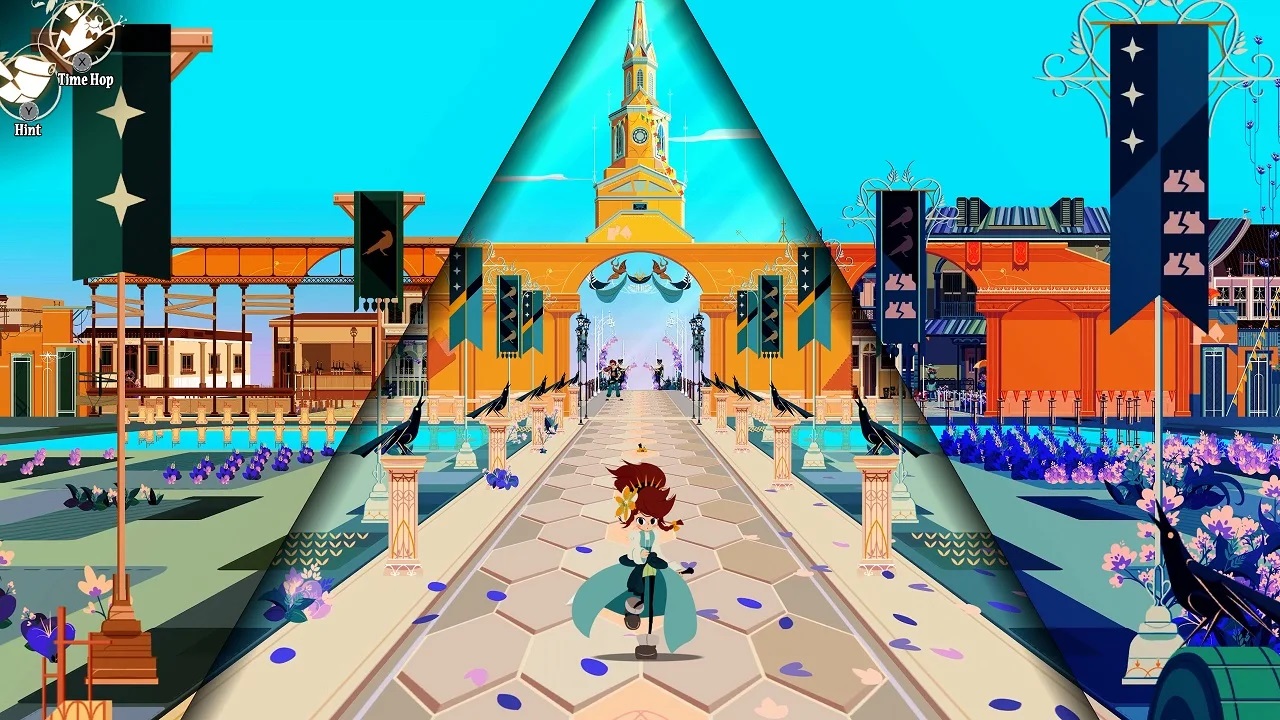 Cris Tales comes out tomorrow on Switch, and we now have a new look at the title. Check out a bunch of gameplay in the video below.
Cris Tales can be purchased both physically and digitally on Switch starting on July 20. Watch the latest trailer here.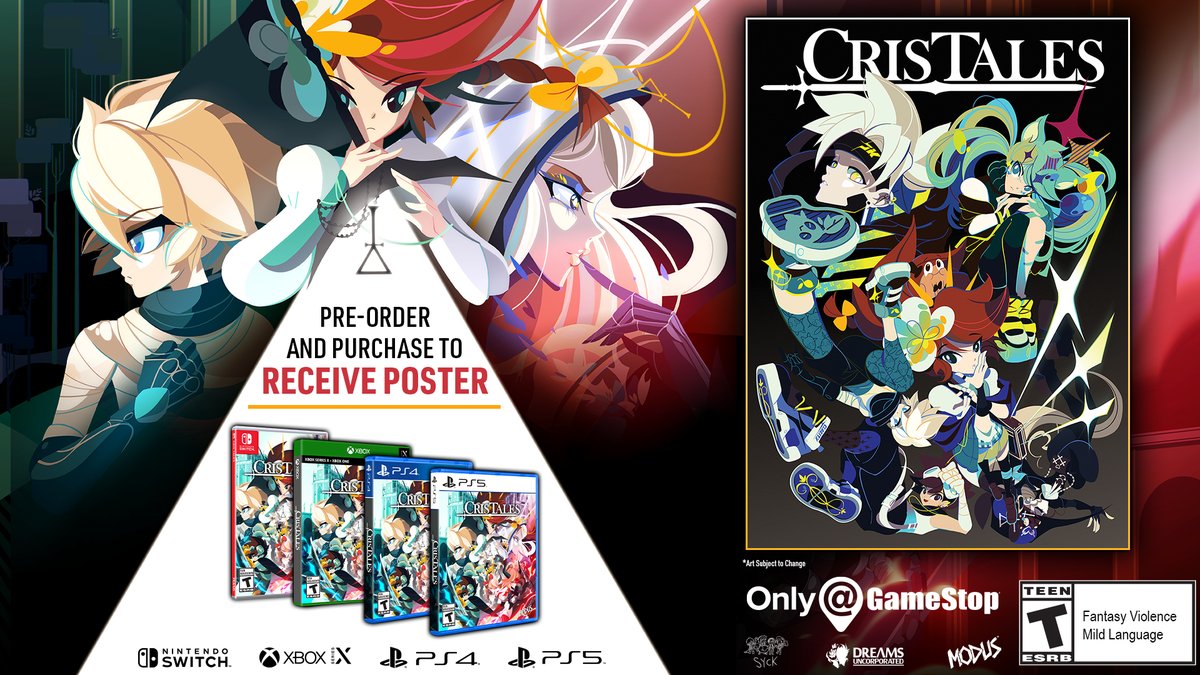 GameStop has a unique pre-order bonus planned for the Switch RPG Cris Tales. By reserving the game, you'll be entitled to a special poster. We have a look at it above.
Cris Tales is due out for Switch on July 20. You can pre-order the title at GameStop here.